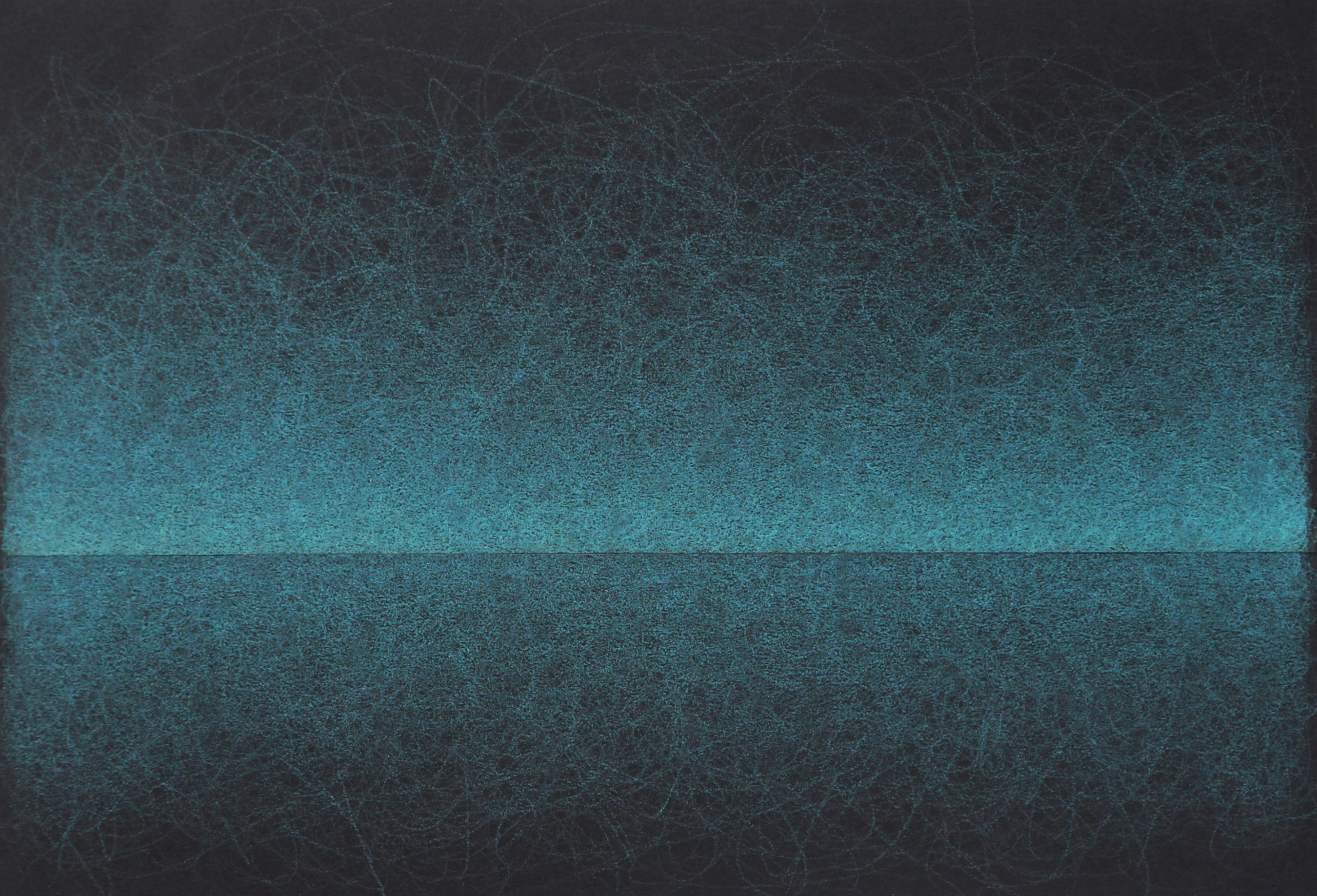 Quantum Entanglement (Cobalt Green Diptych)
Drawings & Prints
10.75" x 8.5"
Signature on the back
Colored pencil on black paper, framed
Retail Price: $750
Minimum Bid: $250
Buy It Now: $1125
Tyrell's greatest aspiration is to produce a visual experience that transcends the visual, lines that create a semi-audible hum, work that evokes a sense of the physical energy of the universe and our experience of it. She draws with colored pencil on black paper using repeated, layered lines to create a vaporous, luminous atmosphere on the dark surface. She is attempting to create a visual suggestion of the overlap between physics and metaphysics, the outside edge of intellect and the inside edge of intuition. She is interested in this intersection, where proof and certainty meet imagination and conjecture. Through her practice Tyrell is trying to inhabit and describe this ethereal, ephemeral territory. Her drawings are the result of three decades of experimentation with two goals. The first has been to develop a visual language that illustrates a coalescence of the elements most central to her experience of the world. The other has been to develop the patience and technical skill with which to produce it. Her work will be exhibited at the de Young Open when the museum reopens. It has been shown extensively in the Bay Area and New York City and at the Royal College of Art, London, England and the Siena Art Institute, Siena, Italy.