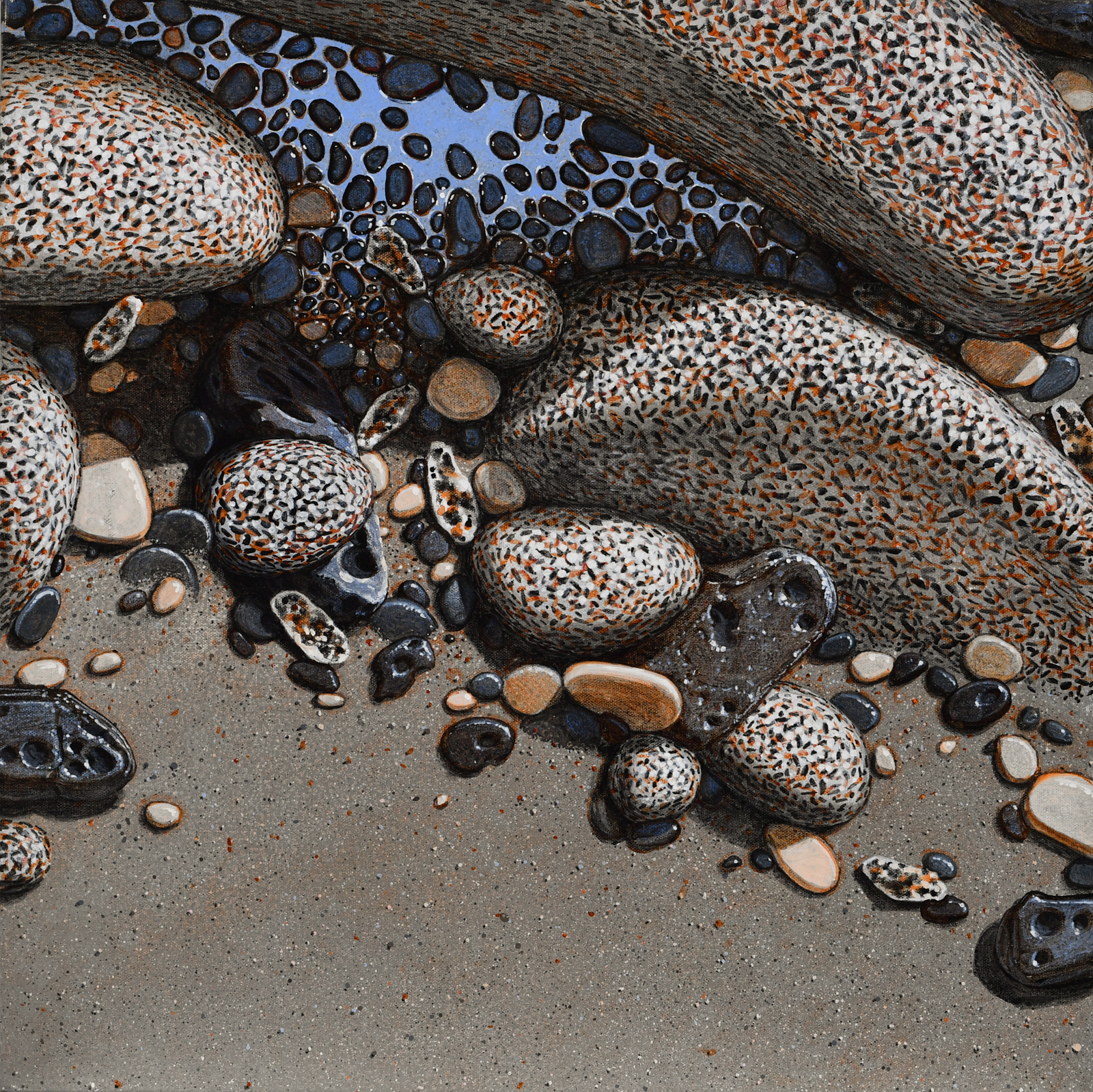 Rocks, Sand, Water #1
Paintings
24" x 24"
Signature on the back
Acrylic on canvas, hang ready
Retail Price: $2500
Minimum Bid: $900
Buy It Now: $3750
Jamey Brzezinski
Like much of Jamey's work, this painting examines the line between Realism and Non-objective abstraction. it's about the act of perception and the making of the hand-crafted image. He encourages hanging this piece from stretcher bars so that it can be easily rotated 90 or 45 degrees from time to time for a fresh look. Jamey'spaintings, drawings, and prints have been shown in solo and group shows in the U.S. and abroad and are included in several significant public, private, and corporate collections including the Fine Art Museums of San Francisco, the Pratt Manhattan Graphics Center, and the Saudi Royal Family. His work has been represented by top galleries and dealers in San Francisco, L.A., D.C. and other cities. Over the years he has been selected for several large-scale public commissions. Jamey is an Emeritus Professor at Merced College, where he chaired the Arts Division for 12 years. He has also taught studio art for San Francisco State University, U.C. Davis and Berkeley, California College of Arts (CCAC), Santa Clara University, and other schools. He divides his time between studios in Pacifica and Mariposa.