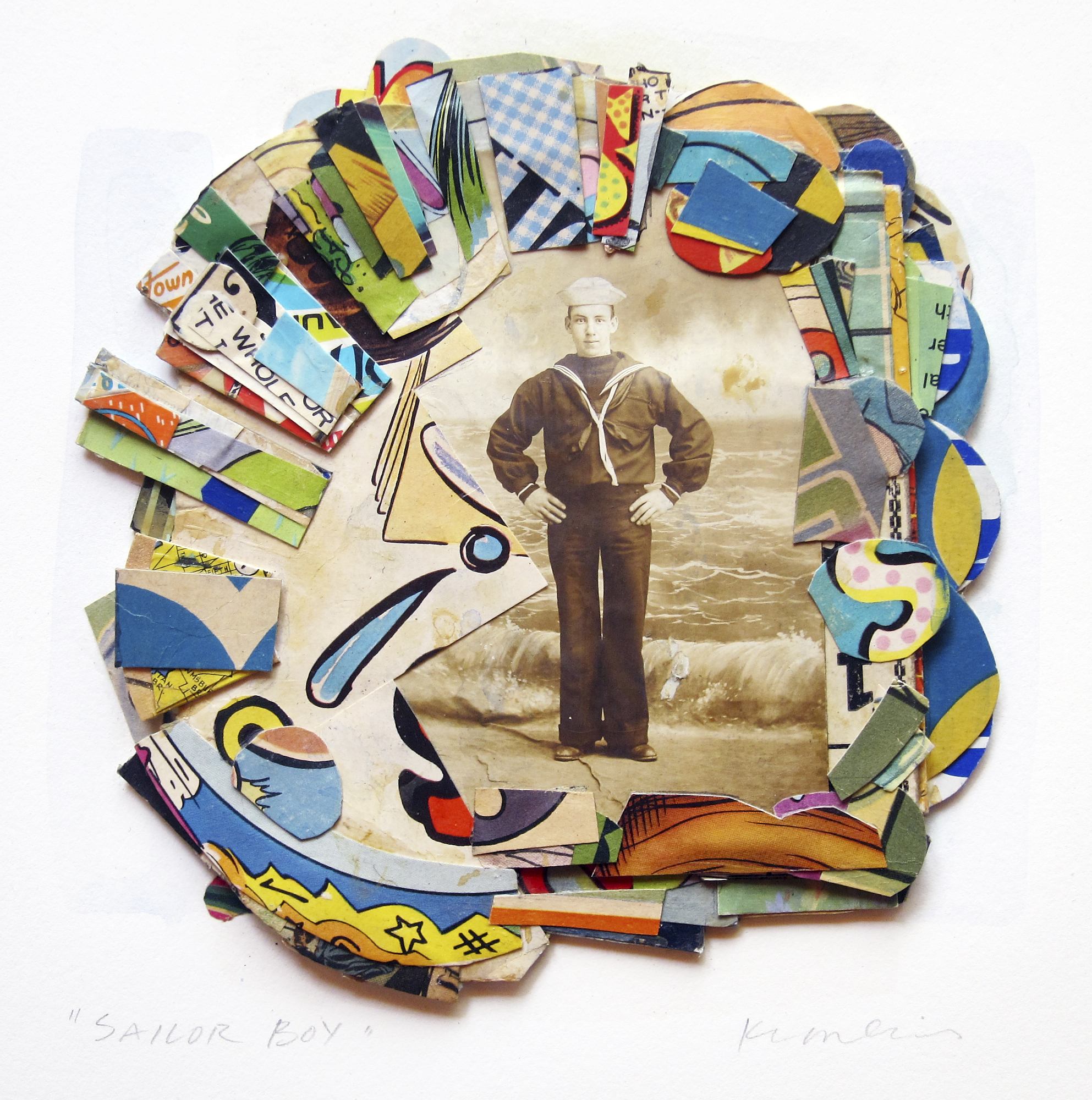 Sailor Boy
Mixed Media
7.5" x 7.5"
Signature on the front
Collage on paper, framed
Retail Price: $950
Minimum Bid: $325
Buy It Now: $1425
In Barbara's latest work she has attempted to respond to and capture both experienced and remembered seasons and landscapes. Memories from her long life in California have added to her visual experience of New Mexico where she currently resides. Consequently, while still incorporating elements of collage, these works are larger in scale than her previous work. She continues to be committed to making collages, both in form and content. She works from a large resource of antique manuscripts and postcards, vintage newspapers, coloring books, matchbook covers, paint-by-number paintings, old photos and other ephemeral items, collected and gathered on summer adventures.