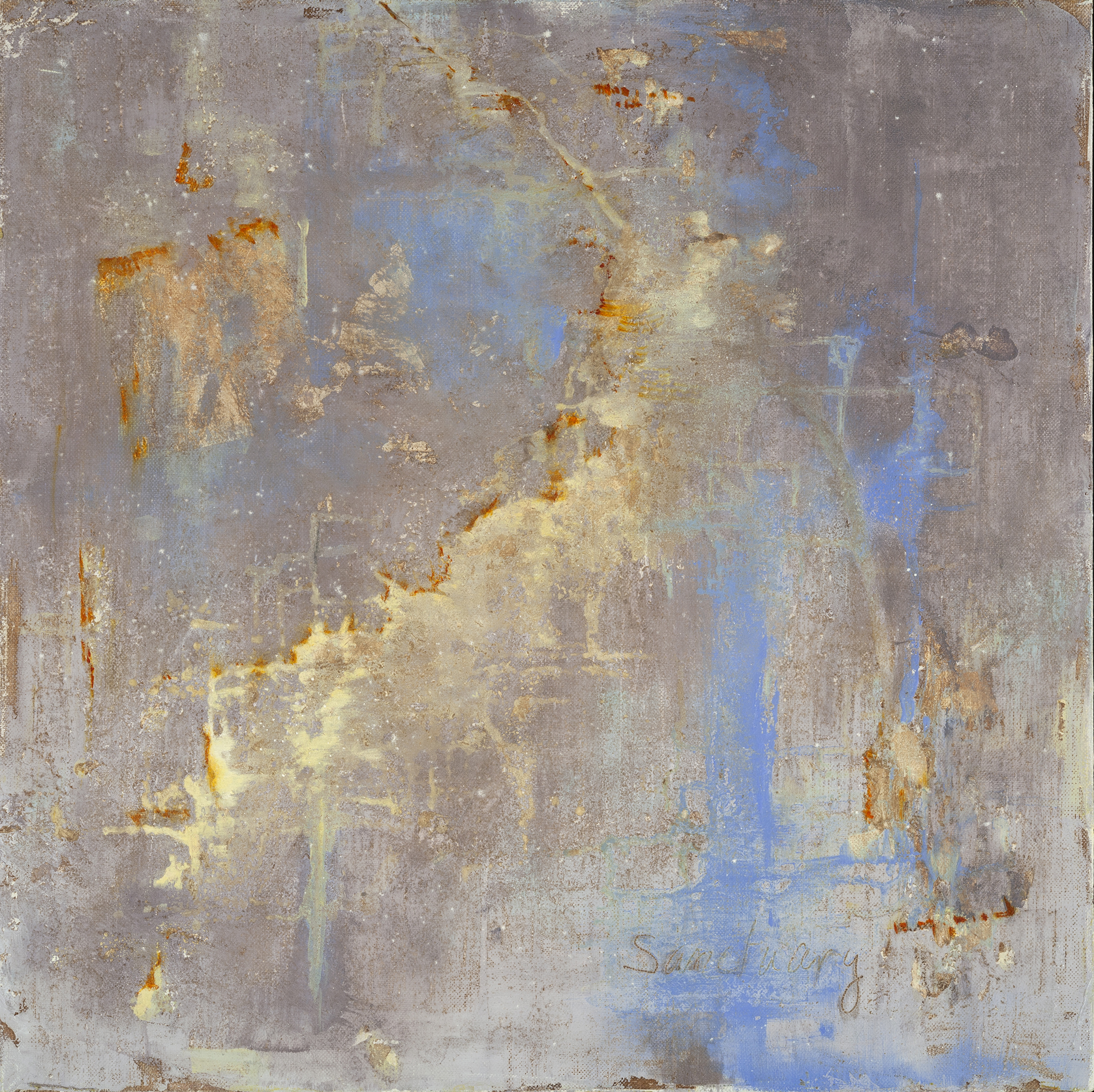 Sanctuary
Paintings
24" x 24"
Signature on the back
Abstract painting, oil and silver leaf on linen, hang ready
Retail Price: $500
Minimum Bid: $175
Buy It Now: $750
The absence of definitive settings in Jean's compositions represents whether she sees her physical environment, and therefore existence, as physically stable and consistent. In each brief section of the present, it is. But life continuously changes as we remain in any state. Internal and external forces, many of which we may influence but not control, alter our personal environments. Cellular turnover and decay occur in our bodies, and we experience psychological growth and maturation, or its decline. We see changes in the world around us, both near and far. The ambiguity in Jean's paintings is meant to communicate her experience of the amorphous quality of existence and reality. That quality is one thing that does seem consistent and which sometimes gives her a certain sense of stability. Jean is an artist based in Oakland who was born in Alaska and moved around somewhat frequently growing up. She has drawn and painted since childhood. She works primarily in oil, using reference photos she takes of either a model or herself, often in motion. This enables her to relinquish control over her subject's narrative, and allows her to work intuitively with the medium. She completed a post-baccalaureate series of courses in 2010 and completed an MFA in painting in 2014.