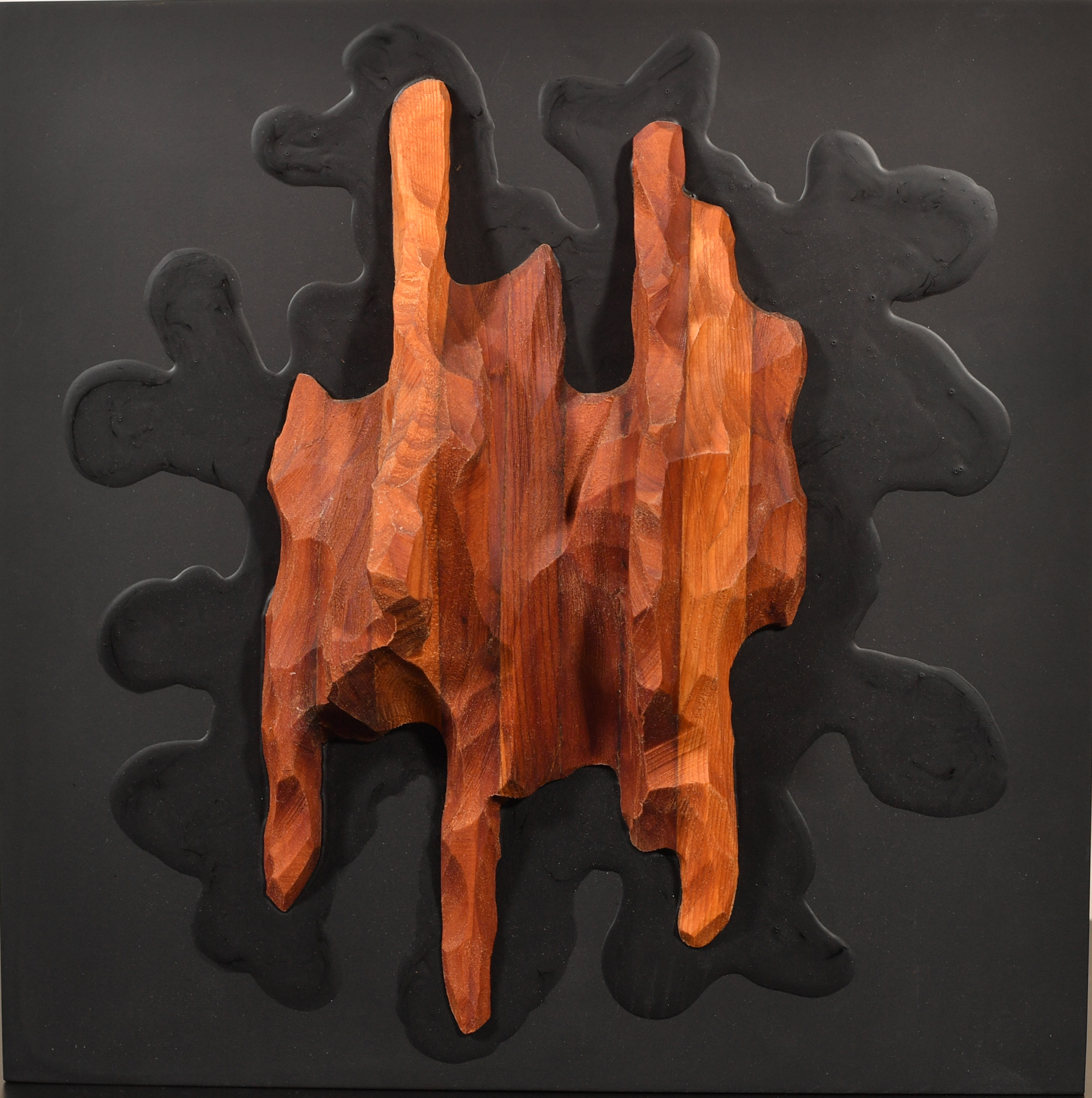 Splash II
Sculpture
12" x 12"
Signature on the back
Carved reclaimed redwood on panel, hang ready
Retail Price:$550
Minimum Bid: $175
Buy It Now: $825
Lutz's sculptures and wall art are inspired by nature, life and the uniqueness of the reclaimed wood he uses. He enjoys the specific challenge of transforming an old and rustic material such as reclaimed redwood into contemporary sculptures and fine art. In his work, Lutz leverages the architectural qualities of the wood by laminating wood boards into larger blocks, sculpting organic shapes and exploring dynamic grain and natural color patterns. The old wood he uses has scratches, cracks, knots and other imperfections that are similar to real life. Every piece of wood is like a person, with its unique character, challenges and strengths. He yearns to give the wood a new life and he hopes his sculptures and wall art inspire people to find a new awareness, purpose and joy in their own life. His art should also set an example that sustainability and re-use of material is not just a necessity, but a beautiful and inspiring part of our existence and future.