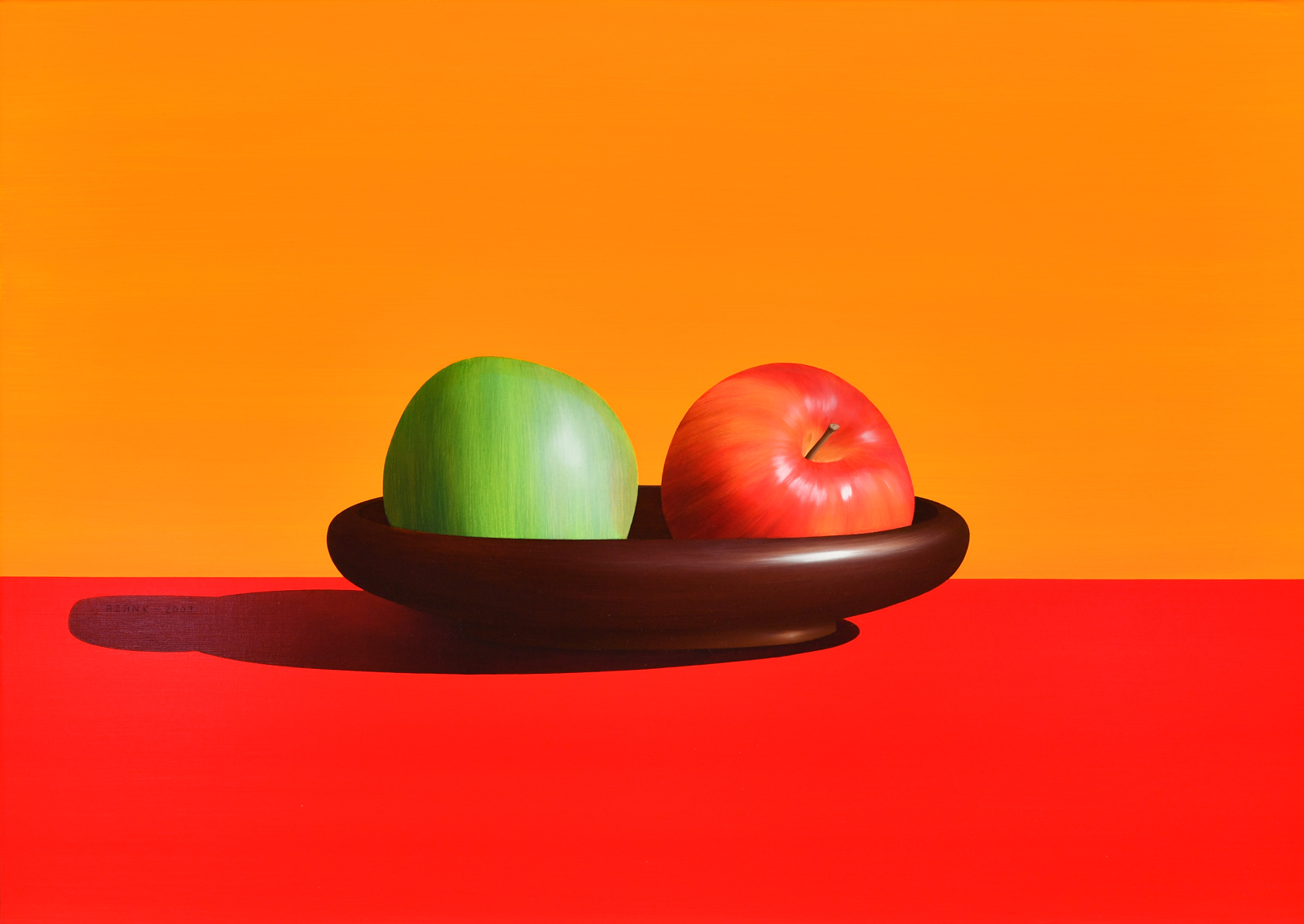 Still Life #198
Paintings
35" x 25"
Signature on the front
Acrylic on canvas, framed
Retail Price: $7900
Minimum Bid: $2350
Buy It Now: $11850
Roberto Azank
Roberto's canvases convey a sense of hyper-reality through his bold use of color, precise line and controlled composition. His rendering of common objects such as flowers, fruits and curvaceous vessels set against the background of almost fauvist bisected bold color planes is being exemplified by superb draftsmanship. Color planes, often indescribable in hue, are the cornerstone of his work, while the still life objects act as vehicles for exploration of positive and negative space, placement and scale. He elects to omit unnecessary ornamentation from his compositions, choosing instead to emphasize the precision and draftsmanship he originally investigated in architecture school. Roberto does not paint still lifes, but rather portraits of non-living objects, he has returned the romantic tradition of still life painting to its rightful place and made a love for the sublime acceptable. Now at mid career, Roberto Azank describes himself as a metaclassical artist whose interests lie in the abstract qualities of realism as opposed to the photographic copying of nature.