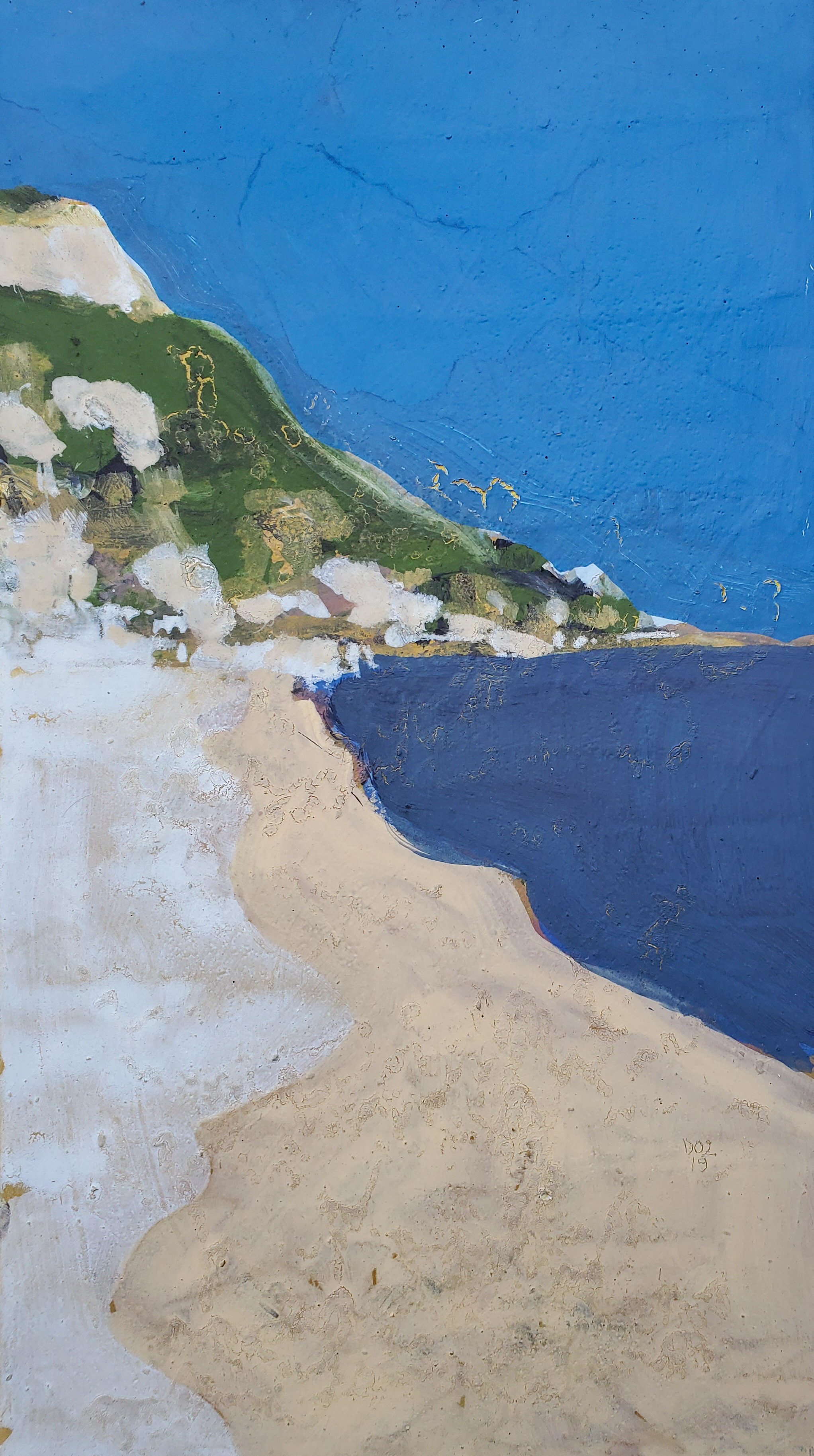 Stinson Beach
Paintings
10" x 17"
Signature on the front
Oil on board, hand made float frame
Retail Price: $1200
Minimum Bid: $400
Buy It Now: $1800
David Ohlerking works on the road from his mobile studio, painting outdoors in and around the remote villages of Nevada and California. He paints with oils on board because he likes to do glazing and layering and the boards provide stable support. David sets up in front of the subject that has caught his attention and does a quick sketch of it, usually with paint from a grey leftover paint sludge jar. Then he keeps repainting it one color at a time, weaving the colors together. He talks to the people who walk by, so as to distract himself from becoming too locked up inside the painting. At some point all the colors and marks start to converse with each other. When a painting is working, that conversation will have something to do with the experience of being in that particular place at that particular time, then he's supposed to stop.