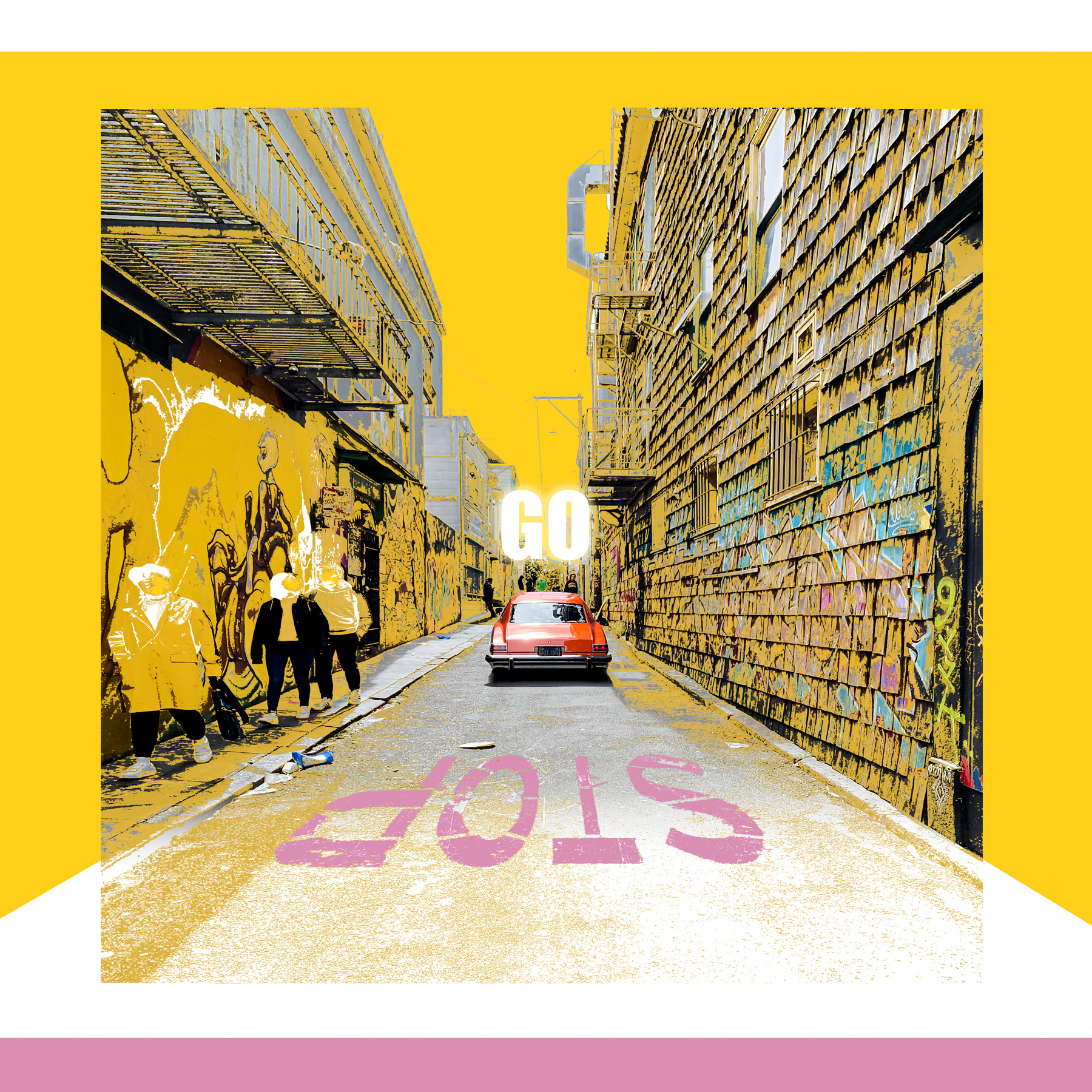 Stop, Go!
Mixed Media
20" x 20"
Signature on the back
Archival print, resin, acrylic paint, hang ready
Retail Price: $600
Minimum Bid: $200
Buy It Now: $900
Mike Sanchez
Mike is a photographer who specializes in hyper-real photography of cities. He is inspired by classic San Francisco iconography—street cars, Victorian architecture, street scenes and kooky colors that add up to in eye-popping pieces. He holds a BFA with a focus on photography from the University of New Mexico, and takes a wider-lens approach to art. His series Streetcars of San Francisco melds images of those familiar cars with retro-tinged graphic design for a collage-like effect and his photographs of Brian Goggin's Defenestration have the decided quality of surrealistic paintings. Mike's explorations of urbanity, architecture, and civic life are as fascinating as they are quirky and surreal. His cheeky abstractions speak to the crowded and fast-paced nature of contemporary life, all while serving as a love letter to San Francisco.