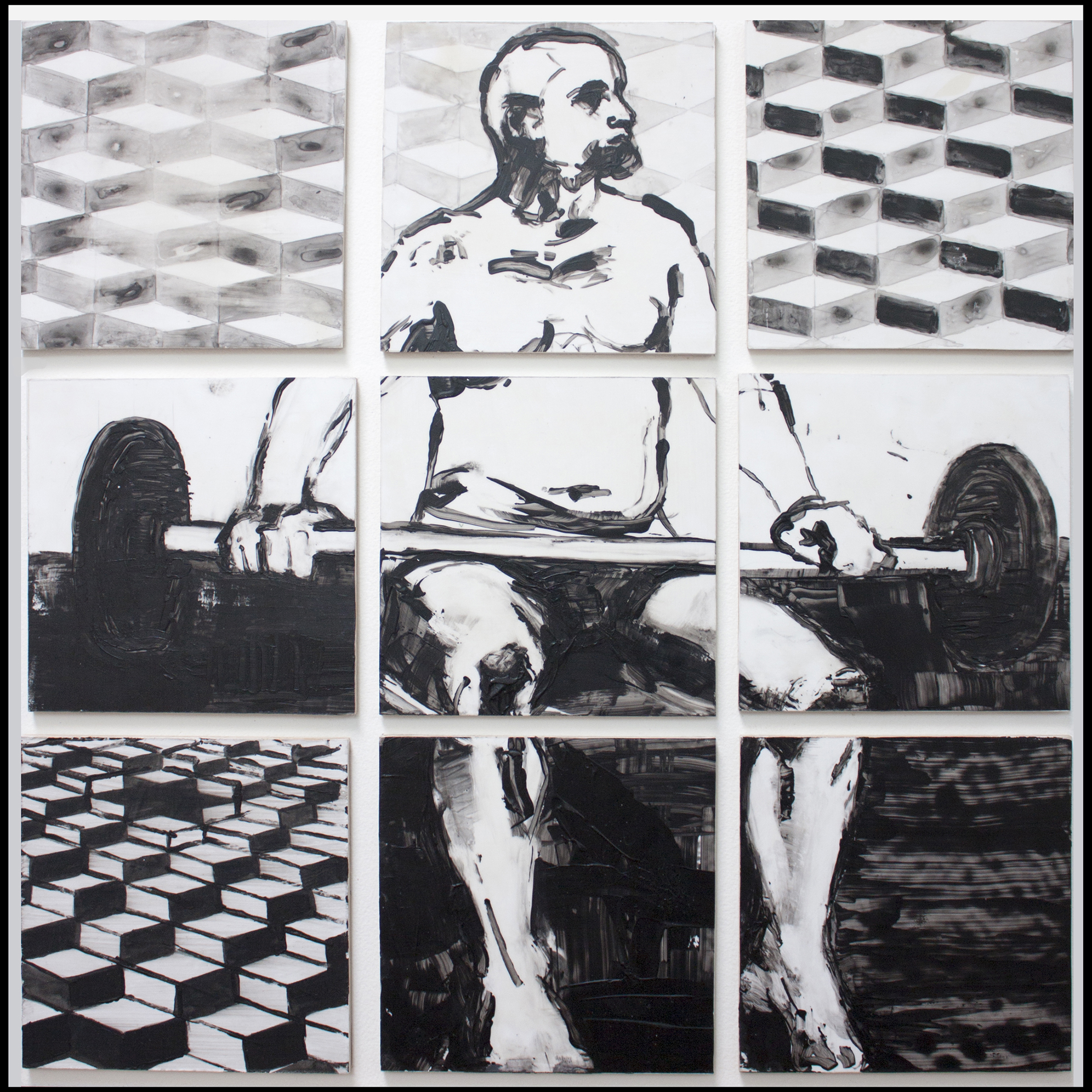 The Strongman
Paintings
20" x 20"
Signature on the front
9 mounted panels, framed
Retail Price: $900
Minimum Bid: $300
Buy It Now: $1350
Sometimes appearances are not what they seem. In our current world we often see those who have power using the props of strength to obscure their real weaknesses; a sleight of hand, a positioning of illusion. This painting embodies this idea. This acrylic painting consists of nine framed and mounted panels. Jude is a figurative painter especially motivated by the gestural forms of a person in motion. Since the onset of the pandemic, she has returned to painted images of women and groups of people in parks. The larger scale multiple figure compositions suggest hope for a future of colorful camaraderie. She has an MA in painting from San Francisco State University and began teaching art in Oakland to all ages while living in an artists' warehouse community on the Oakland Estuary. Jude lives and makes art in Pacifica with her artist husband Jamey Brzezinski. She also creates glass mosaic structures and completed one for the city of Livermore recently. Her studio work is centered on figurative drawing, painting, and digital art.