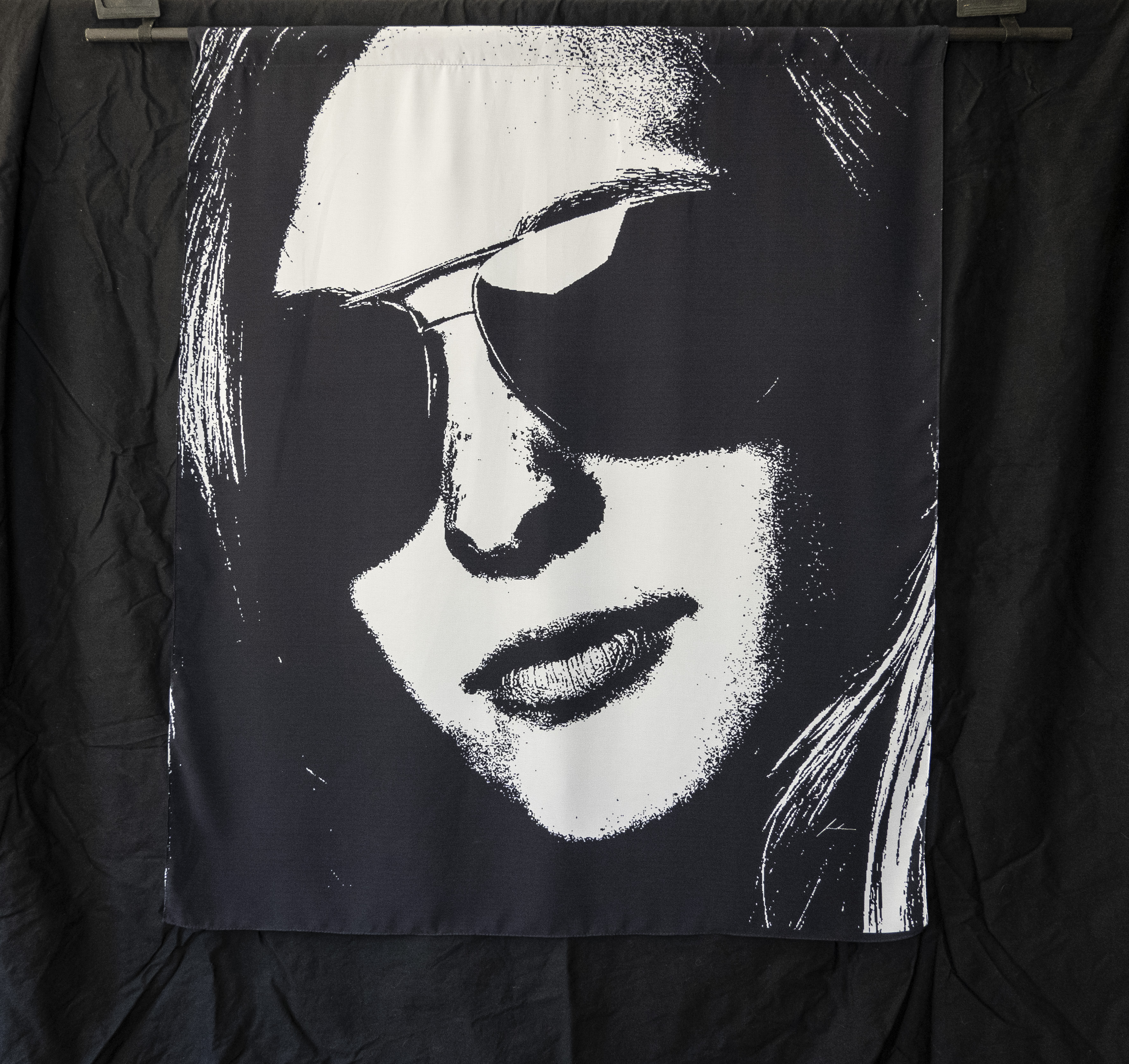 Sunglasses
Photography
35" x 42"
Signature on the front
Photograph printed on silk fabric, designed to hang from a dowel
Retail Price: $600
Minimum Bid: $200
Buy It Now: $900
Sunglasses is a photograph on silk. Bill is a Bay Area resident whose photography has been incorporated into custom designer fashions appearing in several runway fashion shows. His photos have been extensively exhibited throughout California, as well as in galleries on the East Coast. This year his work has been selected to be included in the de Young Open. Open calls have occurred only three times before in the museum's 125-year history. Painters, photographers, sculptors, print makers, fiber artists and videographers living in the Bay Area were invited to submit work. His artwork, Dreams 37 was selected out of 11,518 entries. Prior to a physical opening, the exhibit may be available on the de Young's website. The exhibit will open when public buildings currently closed due to Covid-19 are safe. He has won numerous awards including a Black & White Magazine Spotlight Award in May 2020. Three of his images were included in the Pacific Art League of Palo Alto California exhibit Wish You Were Here: The Postcard Show which opened online during the COVID-19.