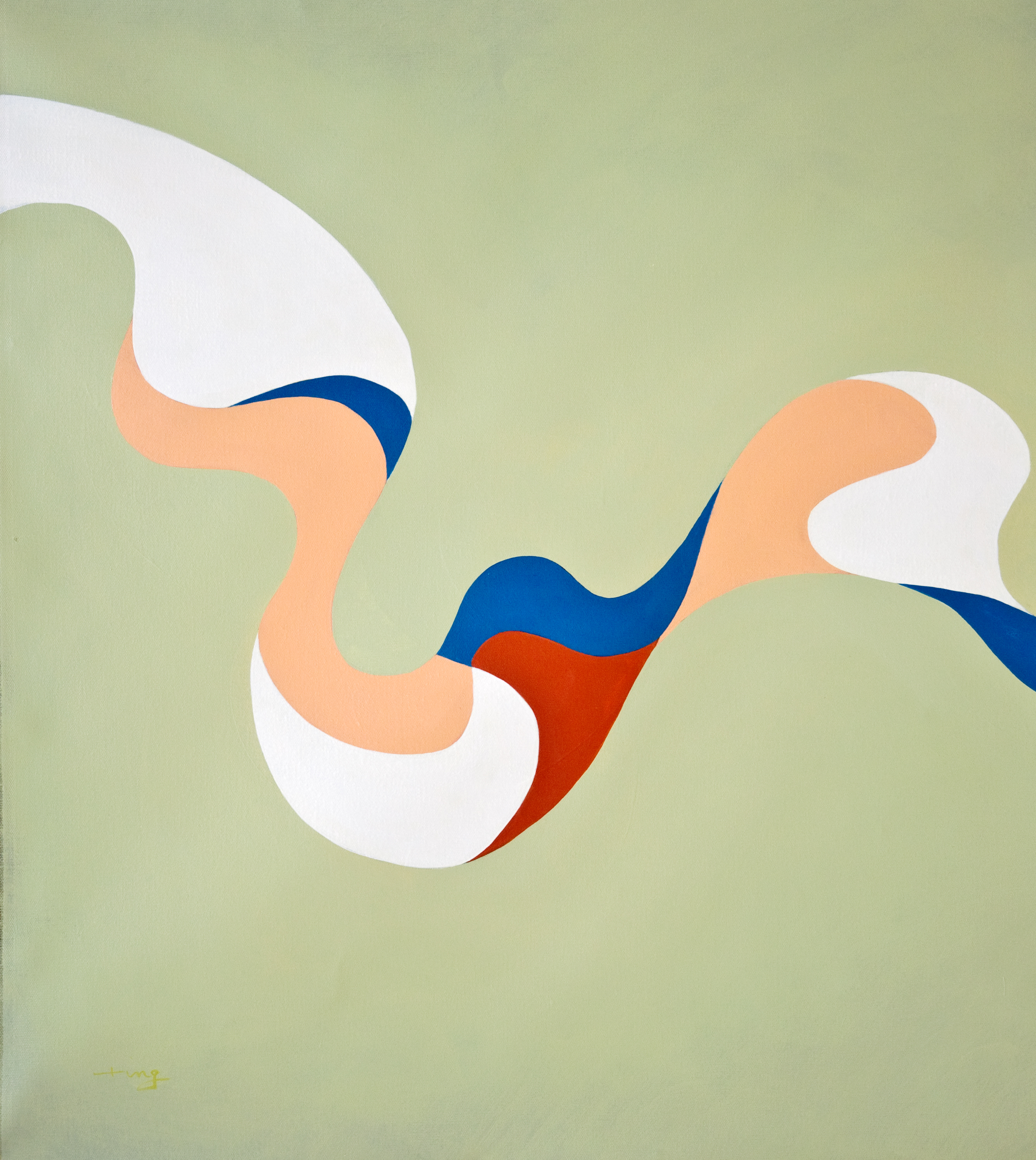 Swirl 1
Paintings
25" x 28"
Signature on the front
Acrylic on canvas, hang ready
Retail Price: $2800
Minimum Bid: $1000
Mimi is a reductive abstract painter with stories to tell. In work as in life, she is irresistibly drawn to distillation and simplification, sifting through complexities to get to the essential. This meditative and mesmerizing practice ultimately liberates and restores; she is grateful to travel this path, and she is privileged to share it. Her methodology is to initiate, observe, wait, and respond. She does not seek absolute resolutions, but ventures forth as an intrepid wanderer, unconcerned with becoming lost. She draws with charcoal on primed canvases pinned to the wall, mixes her paints in bowls, and applies them with brushes. She watches and follows the colors and contours as they ebb and bulge, claiming their space and carving out their part in a narrative.