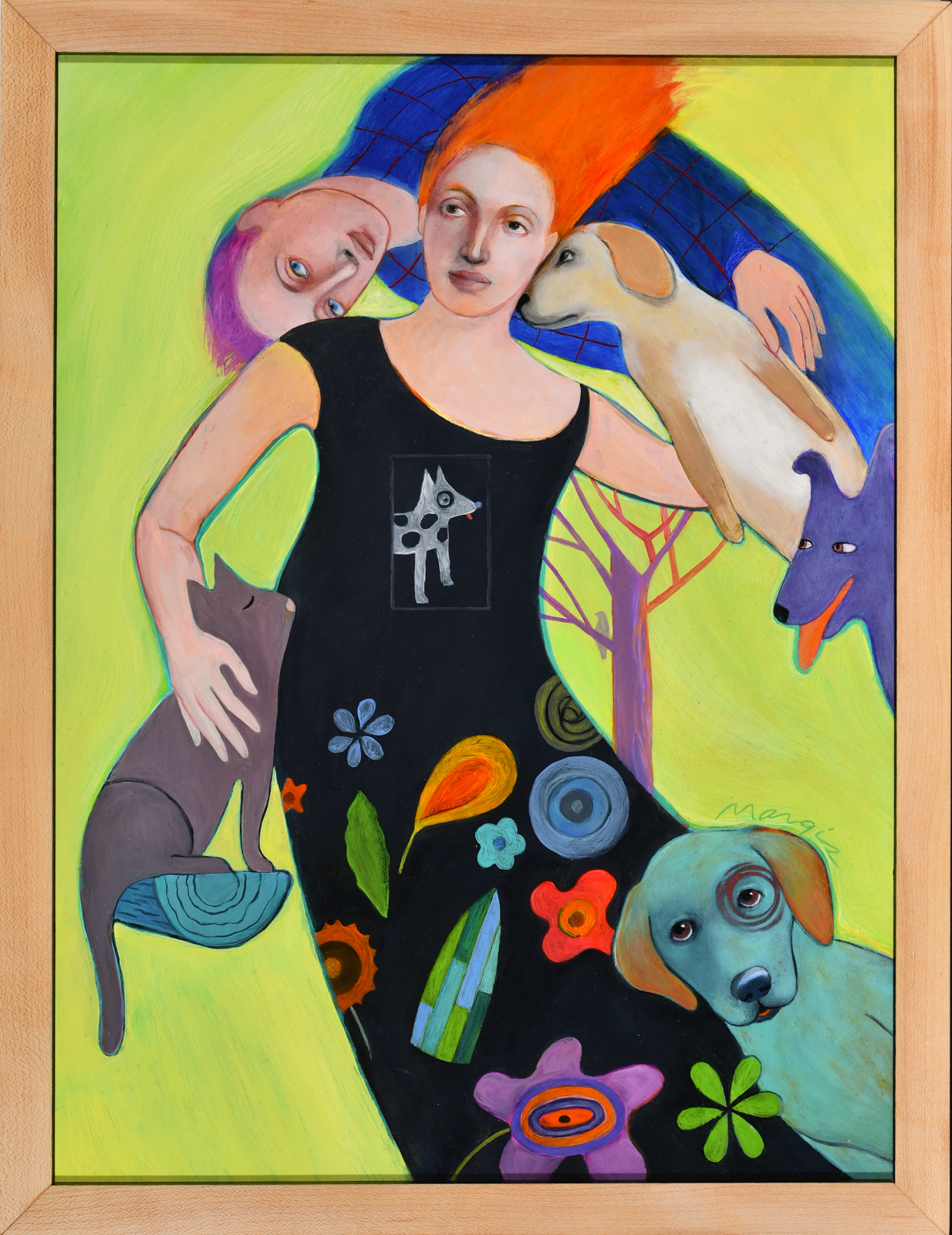 Sympathy
Paintings
13.5" x 17.5"
Signature on the back
Oil painting on hardboard, framed
Retail Price: $1100
Minimum Bid: $400
Buy It Now: $1650
Imaginary Realist Pat Margis takes us on a journey with the earth, sky and beyond. The paintings often question and bend reality. They're a reflection of personal as well as worldly experiences. All done with a sense of beauty and aesthetics. And they're often mixed with elements of abstract, figurative and storytelling. Pat often says that the storm will pass and the sun will shine again. That simple statement is the basis of all of her paintings. Struggling is an inherent part of human nature but the big lesson is how we humans pick ourselves up out of the darkness. It's the small lighted paths we find that start to give us direction. She looks for these paths in her art. It's her way out and her way forward. Sometimes bending reality in her paintings gets Pat on the right path. Sometimes color and abstract shapes gets her there. Either way the end result usually serves to make her feel better. That's the whole point. Does she feel good about what she painted. Did she contribute something positive to her life and possibly others.