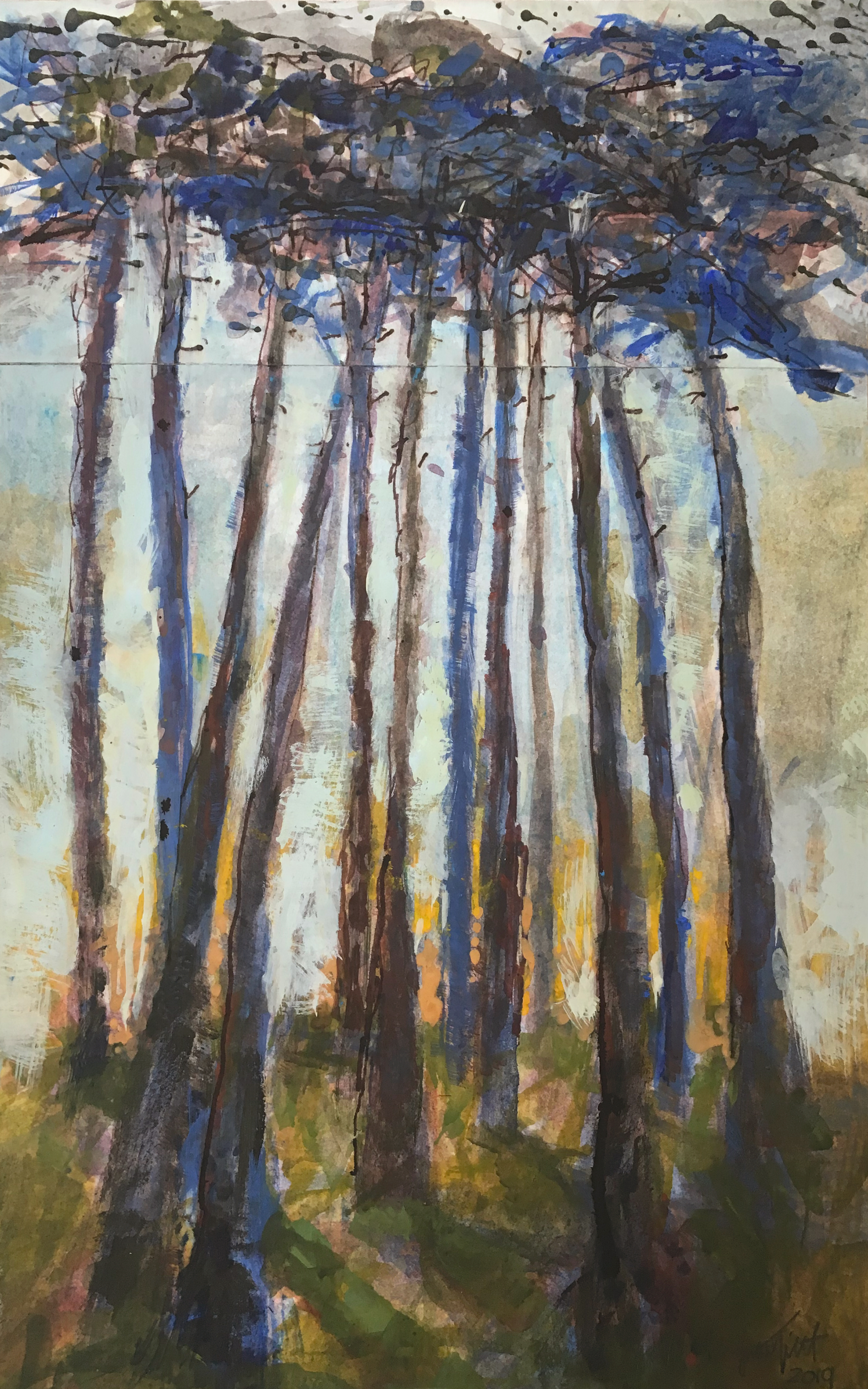 Trees for Algernon
Paintings
7.5" x 12"
Signature on the front
Casein paint on paper, mounted and UV matte varnished
Retail Price: $610
Minimum Bid: $225
Buy It Now: $925
Paige's fine art mixed media pieces feature people, places and things: human figures, urban landscapes and modern still lifes. They begin when she wants to draw, not paint. If she had to choose just one focus it would be energized line quality, dimensional with thickness and thinness. Whether charcoal, pencil or dry pastel, Paige begins with marks– contours from direct observation, signs of the synthesis of seeing and touching. Contour drawing, championed by Kimon Nicolaïdes, was the first profound art secret she learned during a high school class in St. Louis. It was, and is, the hook. Since she doesn't have to choose, she also layers swatches of color; swipes of pigment powder; glazes of chalky gouache or watercolor; streaks of casein. She grapples with a childhood of crafters who applied faux finish stains, tole painters' strokes, fabric trims, or tissue paper decoupages. Her landscapes of San Francisco are intensely personal, expressing decades of gratitude and a bittersweet note. Sometimes Paige thinks about how expensive it is to live here, and how it's possible she'll settle elsewhere before she dies. What images does she want in a room with her, when she's old, to remember having lived here?