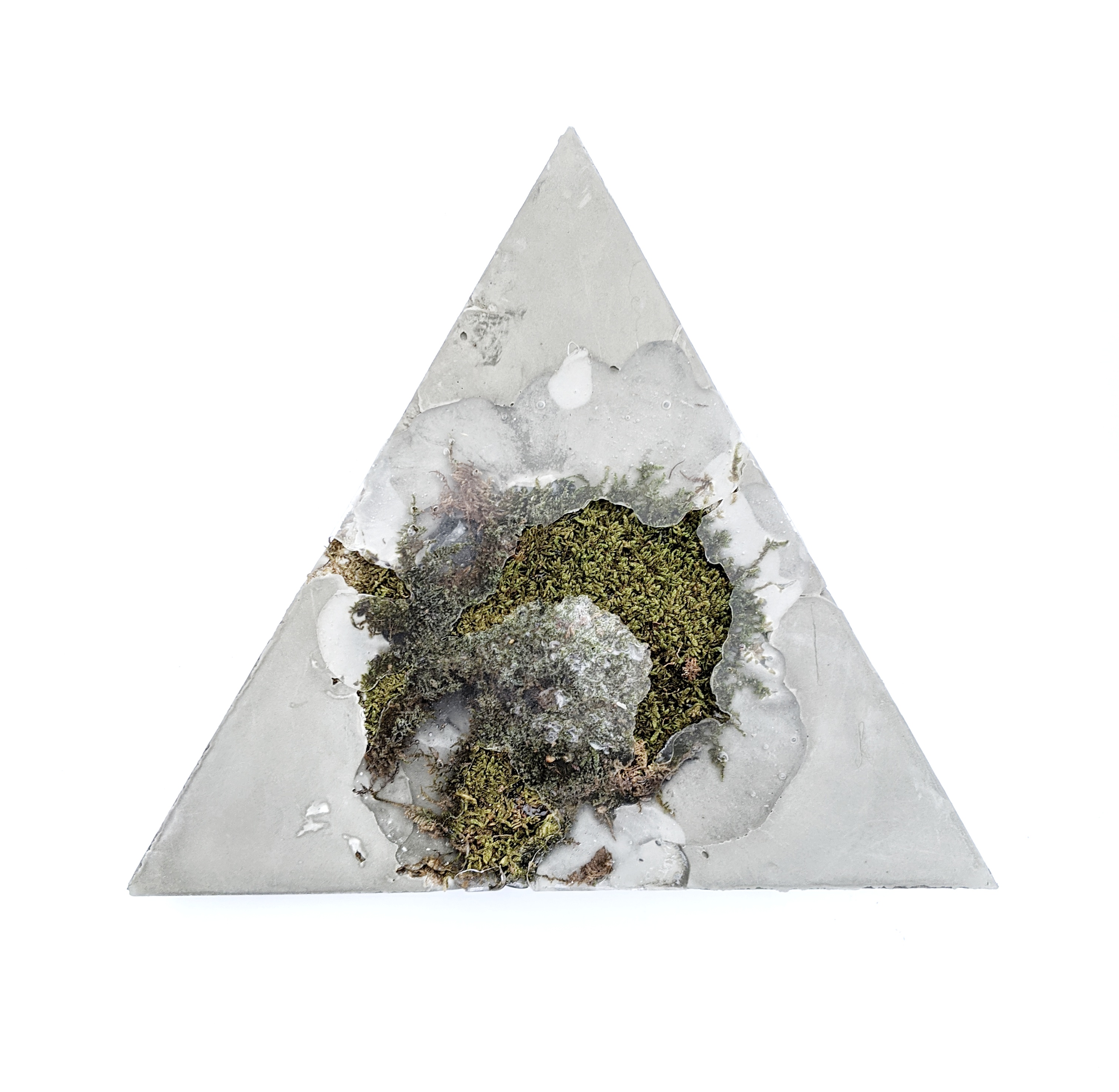 Triangle No.3
Mixed Media
8" x 8"
Signature on the back
Wall sculpture clay, soil, plaster, concrete, and plants , hang ready
Retail Price: $750
Minimum Bid: $275
Buy It Now: $1125
Sasinun Kladpetch is a San Francisco based multimedia artist. She was born and raised in Bangkok, Thailand. Kladpetch received her BA in Decorative Art at Silpakorn University, Bangkok, Thailand. In 2016, she graduated with an MA from San Francisco Art Institute. Her works reflect the beauty of nature that has been hidden among urban living. Kladpetch's work has been exhibited at DZINE Gallery and other venues throughout California including: Hang Art Gallery, Sanchez Art Center, SMAart Gallery & Studio, and H Gallery. She recently participated in the artist residency program at Chateau D' Orquevaux, France.