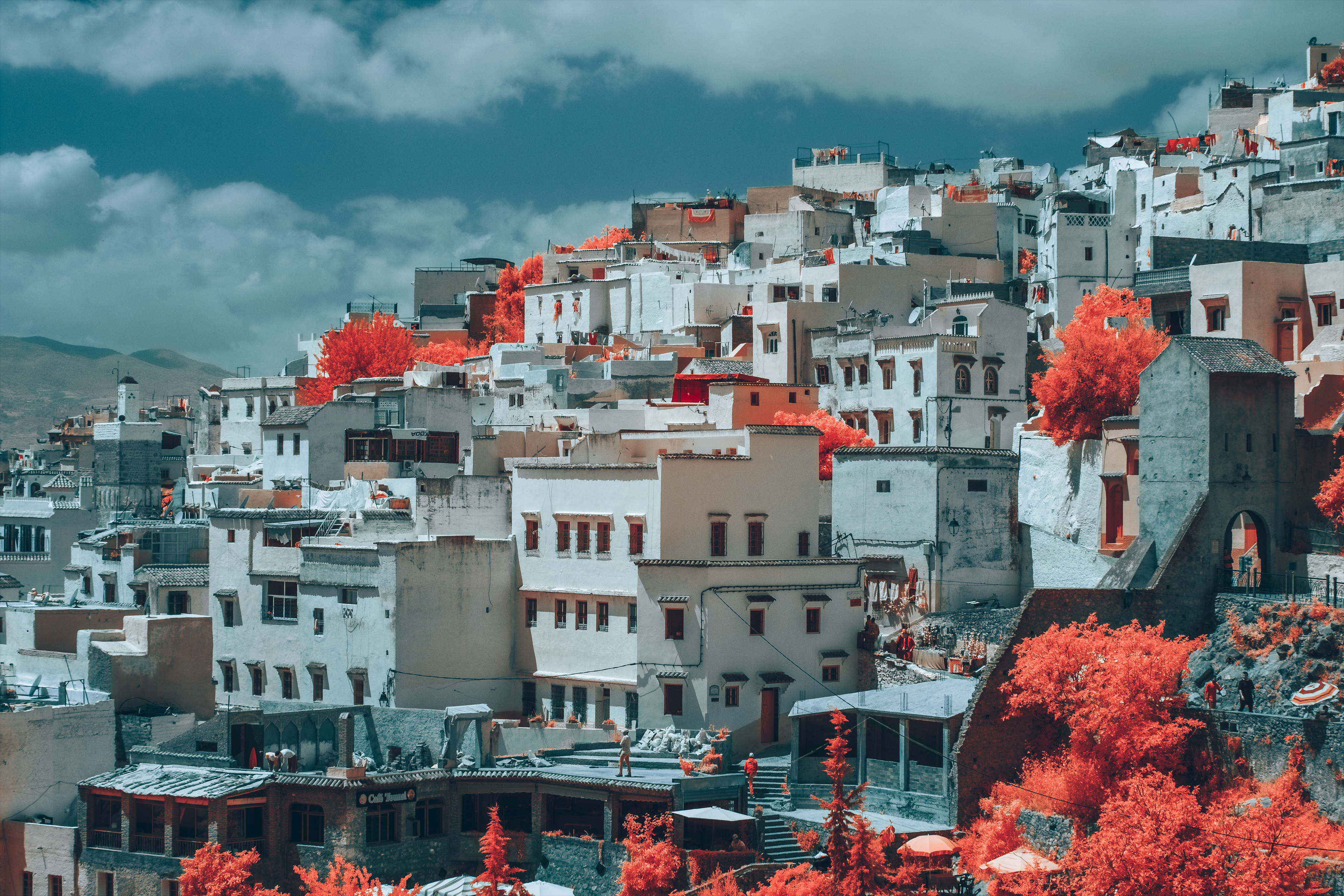 Unseen Chefchaouen
Photography
18" x 24"
Signature on the back
Photograph, matted and framed
Retail Price: $500
Minimum Bid: $175
Buy It Now: $750
Bradley G. Munkowitz
Bradley G Munkowitz (Gmunk) is a designer and director. Currently living in England, Bradley is from San Francisco and has more than two decades of experience functioning as a design director for the motion graphics industry. He gets his inspiration from being diverse. He tries to double every little thing he can that's different-- playing with lights, playing with lasers, playing with materials, playing with photography, playing with design, playing with motion graphics, playing with motion graphics on materials, playing with projection, fabrication, robotics, architecture. And through collaboration with all these people from these disciplines and himself, he just makes stuff. So being diverse and playing in all those different mediums; that to him is the most inspiring thing, because he's learning. Bradley is passionately involved in the global design community, giving lectures in countries around the world including Australia, Korea, Germany, Holland, Spain, Portugal, Canada, England and the USA.