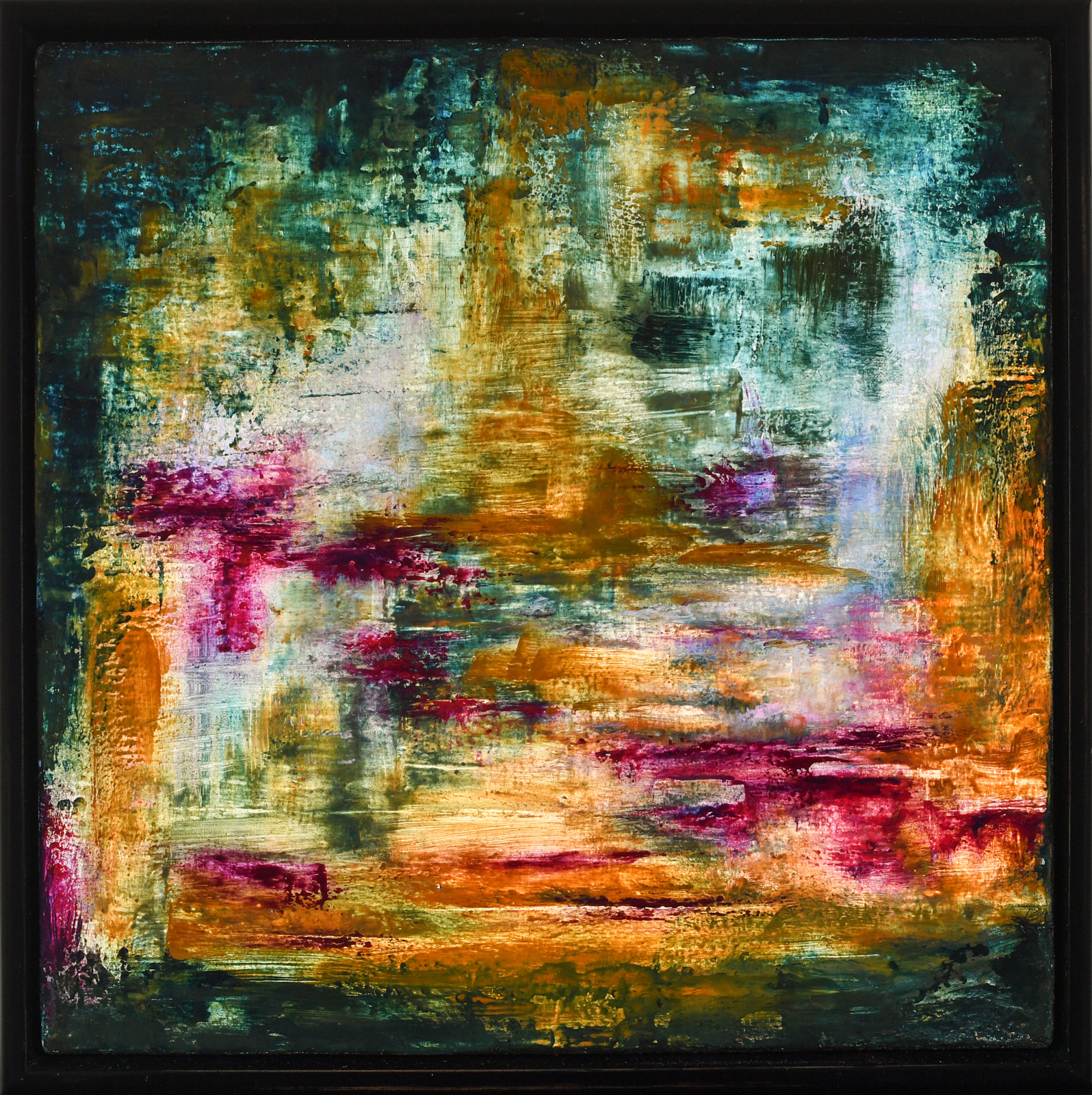 Untitled
Paintings
13" x 13"
Signature on the back
Encaustic on board, hang ready
Retail Price: $1550
Minimum Bid: $550
Buy It Now: $2325
Carmine Acconcia approach to encaustic painting reveals his unique vision as an artist. The spontaneous quality of his paintings is presented by the way his brush strokes, combined with heat, manipulate the molten pigmented wax. Each brush stroke, each decision is the result of a close relationship, a dialog, maintained with the medium allowing an exploration of all the painterly possibilities offered by it. The end result is a free expression of a unique moment in time. The vibrant hues, layers, textures and composition come together to produce a suggestive, non-descriptive organic environment that captivates the eyes and excites the imagination allowing the viewer to interact with the painting, interpreting it through his own creative thought process. A native of Brazil, Carmine has dedicated his life to the pursuit and study of Art, primarily painting. Carmine has lived in San Francisco since 1982 where he has actively developed major bodies of work. His paintings have been shown locally and abroad and are part of private collections. He has also lectured and taught painting workshops in Brazil.