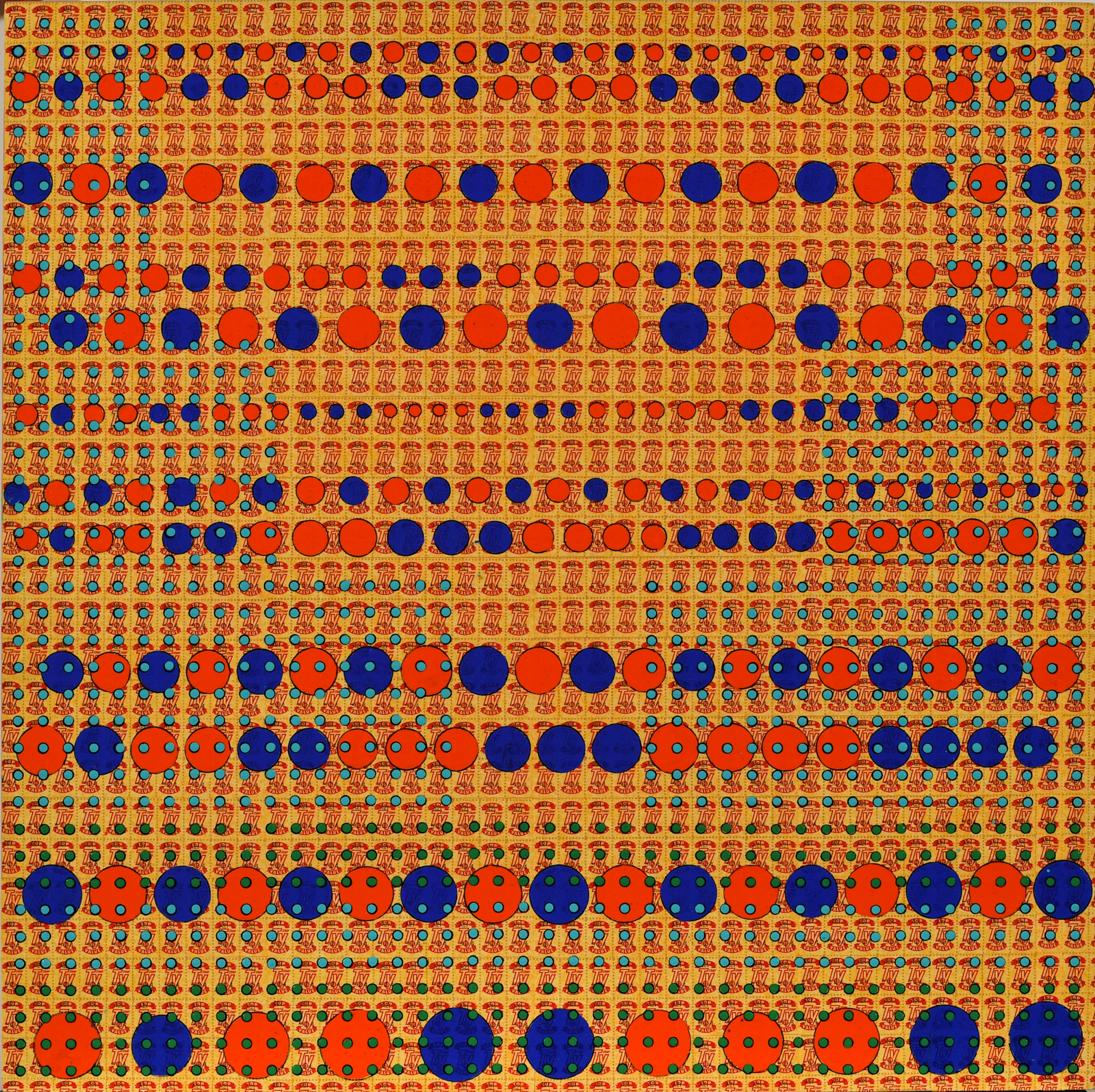 Untitled
Mixed Media
25" x 24"
Signature on the back
Acrylic, enamel, vintage trade stamps & polyurethane, applied to glass and wood panel. hang ready
Retail Price: $2000
Minimum Bid: $700
Buy It Now: $3000
Kevin's work is made using acrylic, enamel, metal leaf, paper & polyurethane, applied to glass and wood panel. The pieces offer patterns which provide encrypted information; counting systems, simple or difficult mathematics and coded text. He is obsessed with ideas of control using numbers, colors, and grids. Colors representing the digits one through nine and zero allow counting, mathematics and spelling. The codes Kevin uses provide specific, sometimes personal information. he finds the patterns that emerge from within a rigid grid more appealing than cracking the code. Kevin was born in Georgia and grew up in New Jersey, Hawaii, Kansas and Virgiania. He moved from New York to San Francisco in 1993 and began to take art making more seriously. Numbers and mathematics are perfect because there are no questions about meanings or outcomes. The control of seemingly familiar repetition and unfamiliar patterns emerge as numbers, and the colors that represent them, proceed across, down and through a piece, regardless its size or shape.