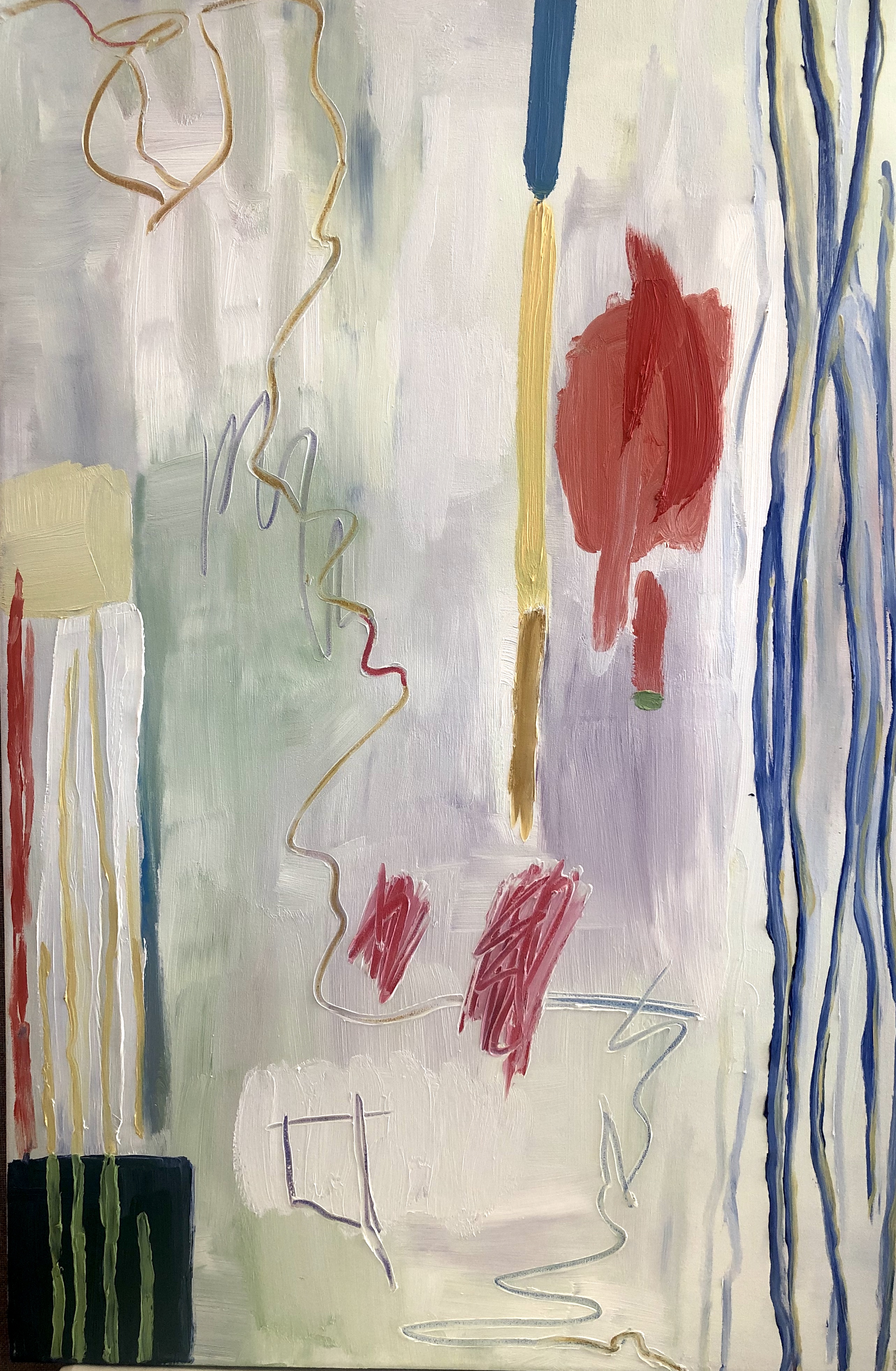 Untitled, White
Paintings
30" x 40"
Signature on the back
Acylic on canvas, hang ready
Retail Price: $3600
Minimum Bid: $1100
Buy It Now: $5400
Jan Blythe
Born in Glasgow, Scotland, Jan Blythe has been living and working in the Bay Area as an artist and textile designer for the past fifteen years. Her abstract expressionist works explode with color, and incorporate a primitive twist sometimes integrating collage and mixing media. After building a successful business as a surface designer, Jan returned to her first love fine art. She pursued her MFA at the San Francisco Art Institute graduating in 2008 and is once again painting, creating installations, sculpture and works on paper. Jan's work has been shown in numerous venues including The Orange County Center for Contemporary Art in Santa Ana, Root Division, The Lab, Red Poppy Art House, The Soap gallery, Arthaus, Diego Rivera Gallery, and Ebert gallery in San Francisco; The Bruno David Gallery in St Louis; Berkeley Art Center, Berkeley; Gallery Route One in Point Reyes; The Bedford Gallery in Walnut Creek, Axis Gallery in Sacramento, The Cornaro Art Institute, Cyprus; and Bridgette Mayer Gallery in Philadelphia.