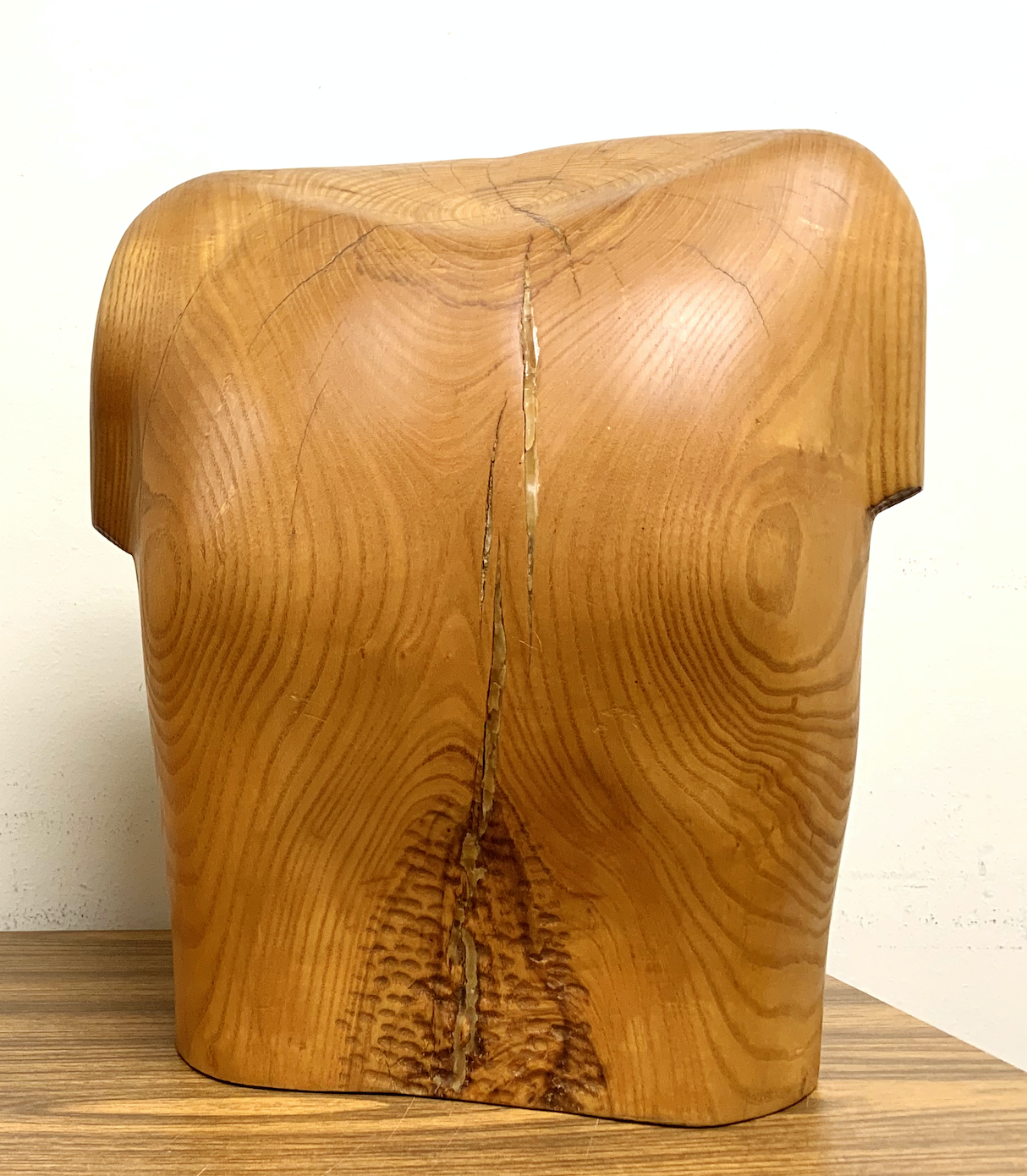 Upper Torso
Sculpture
18" x 18"
Signature on the back
Hand-carved from elm log
Retail Price: $2500
Minimum Bid: $850
Buy It Now: $3750
Exploring the human condition – how we relate to ourselves and to others – has been the major focus of Ruth's work for more than 50 years, and will no doubt continue to absorb her. The possibilities for visual commentary on existence and relationships are infinite, not only in subjective content but in the range of stylistic interpretation. She sculpts primarily in the classic subtractive mode, using mallet (or maul) and chisels on hardwood logs and blocks of marble. Bronzes are cast from molds taken of wood pieces (editions are limited to 10). Large works, usually constructed of redwood timbers to create enclosures which incorporate carved marble, invite the viewer to walk inside the sculpture. By and large, Ruth's sculptures are commentaries on humanity, observations of individuals, and reflections on universal truths. As a long-distance runner for many years (16 marathons for instance) and tennis player, the feel of the atmosphere we live in is intimately experienced and remembered. Hot sun, cold wind, driving rain – all the sensations are remembered then translated into color and texture. Whether sculpting or painting, she invites the viewer into her world.