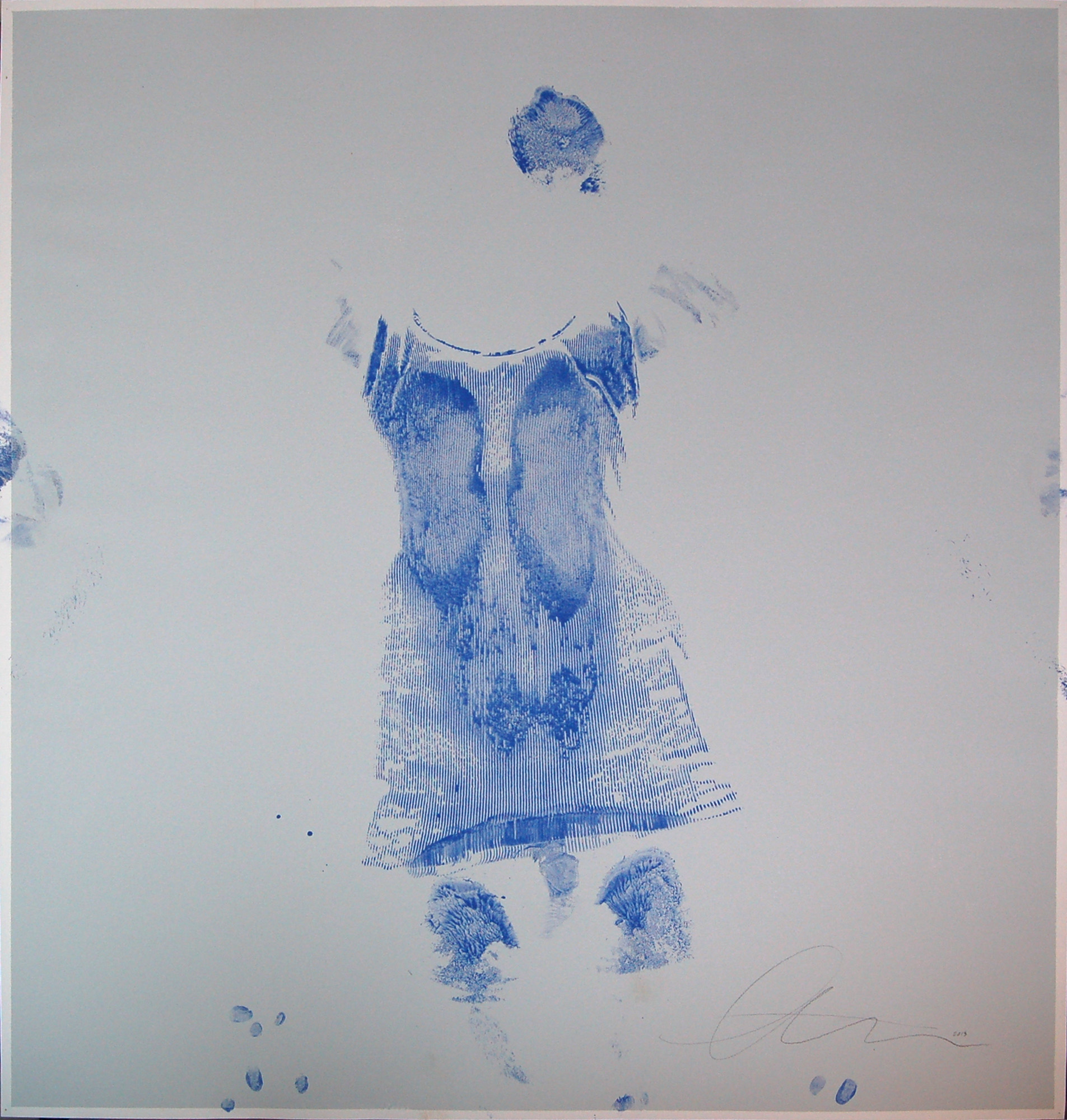 wet front #8 on grey
Mixed Media
40" x 44"
Signature on the front
Gum Arabic painting on paper, unframed
Retail Price: $1200
Minimum Bid: $400
Buy It Now: $1800
Jose's life as an artist has been shaped by both conscious and unconscious aspirations for love, and fear, and death. Dreams and reality that meet in his mind's eye; visions that he struggles to put onto a working surface in hopes that it conveys who he is and who he wants to be. We all transform but we are not who we started out to be . . . for the child is indeed still within the man, but he is not the child that "was." What matters, should matter, is that we want to see our lives reflected in dynamic shapes, colors, and future aspirations. Jose is an artist working and living in Sonoma County. He does lithography, drawing and mixed-medium constructions. He was born in Texas and comes from a migrant farmworker background. Jose has been doing gum Arabic paintings on paper, aluminum and lithographic ink. The meaning of the work has many levels but the most obvious is renewal, transformation, something dying to be born again; the cycle of life, both physically and symbolically.