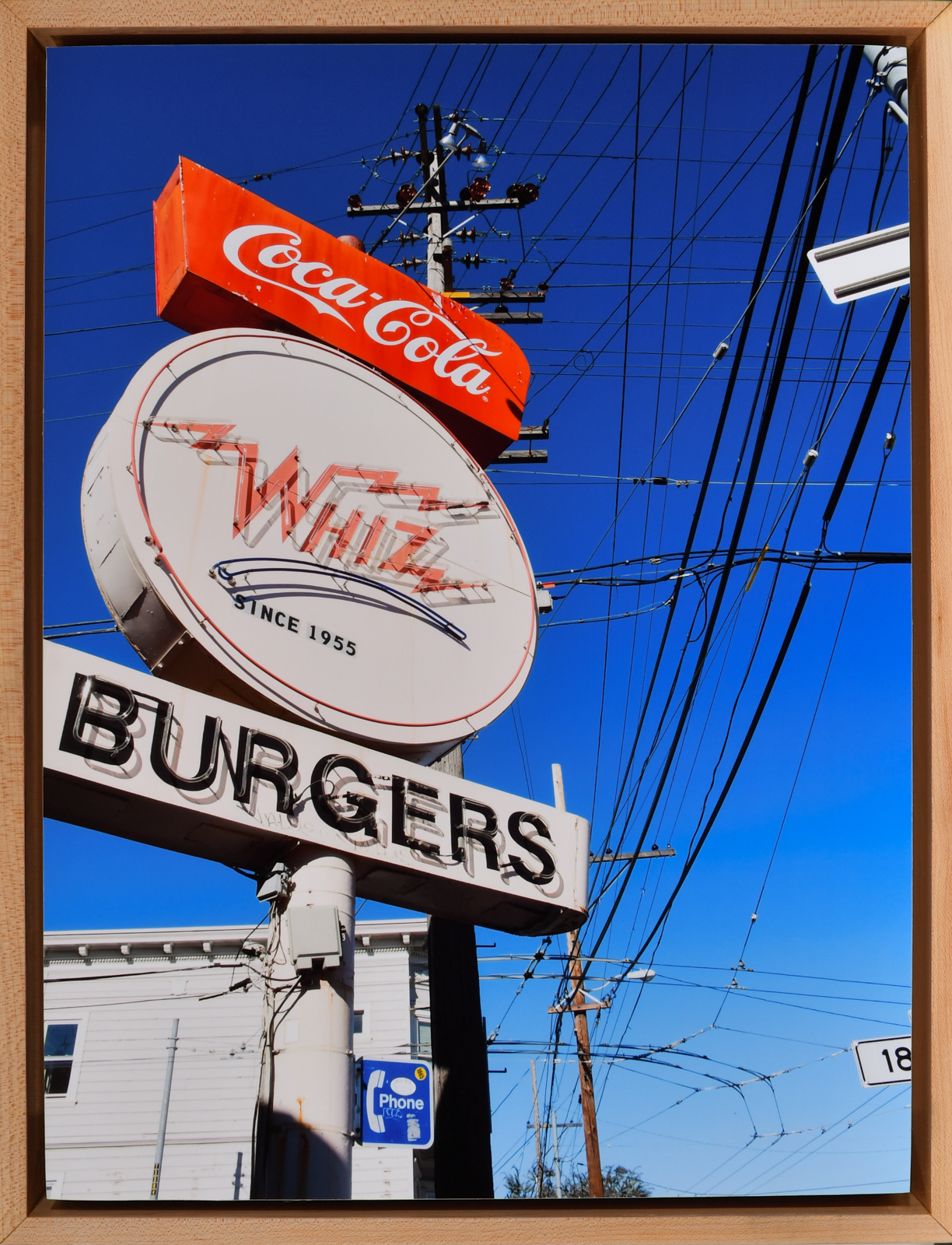 Whiz Burger
Photography
12" x 18"
Signature on the back
Photograph mounted on wood panel, framed in maple float frame
Retail Price: $500
Minimum Bid: $175
Buy It Now: $750
This photograph of the old-school Whiz Burger drive-in at the corner of 18th and South Van Ness in the Mission District is on wood panel in a maple float frame. Trish has been voraciously making pictures since she acquired her first camera in 1979. Her photography is about shadows and contrast so she seeks the directional light of early day or evening where colors are at their most exaggerated. Drawn to bits of urban decay, Trish endeavors to reveal the beauty overlooked by the casual viewer. Her "found object" aesthetic prevents her from manipulating the scene either before or after the capture. Trish enjoys success as a fine art and commercial photographer. You may see her work in San Francisco Bay Area galleries and she has private collectors worldwide.