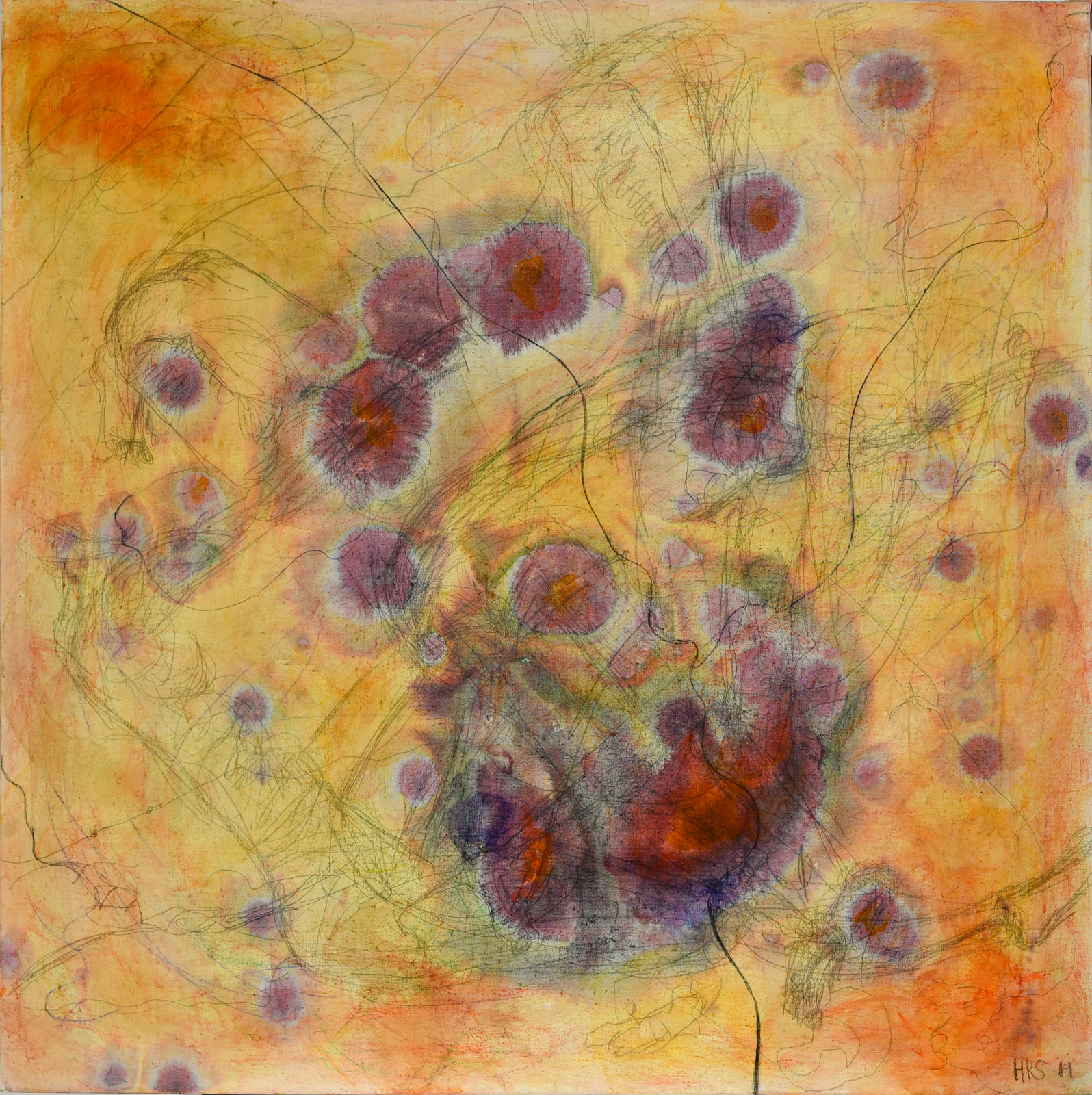 Wish Someone Would Care
Paintings
36" x 36"
Signature on the front
Mixed media on linen, hang ready
Retail Price: $1000
Minimum Bid: $350
Buy It Now: $1500
The title of this painting is a reference to the Irma Thomas song. Painting starts with several layers of acrylic and watercolor on linen. Next comes pencil gestural and blind contour drawings. Hilary then added more acrylic and water color and finished with a layer of cold wax. Hilary is a lifelong California resident with a PhD in Economics from UC Berkeley. She is a Sausalito artist who creates playful abstract paintings, mixed media works and prints as well as short animations. She builds dense surfaces in her compositions using multiple layers of drawing and paint, often incorporating gestural figure drawing. While continually experimenting with new methods and materials she has developed an idiosyncratic style with layers of color and distinctive calligraphic lines. Before the age of thirty-one, Hilary was a trained economist with little exposure to art. Her artistic practice was limited to drawing stick figures and nearly flunking her junior high art class. In 1991, she took a drawing and painting class from a local community college and was immediately captivated. Hilary became obsessed with art and her conversion from economist to full time artist only took a couple of years.