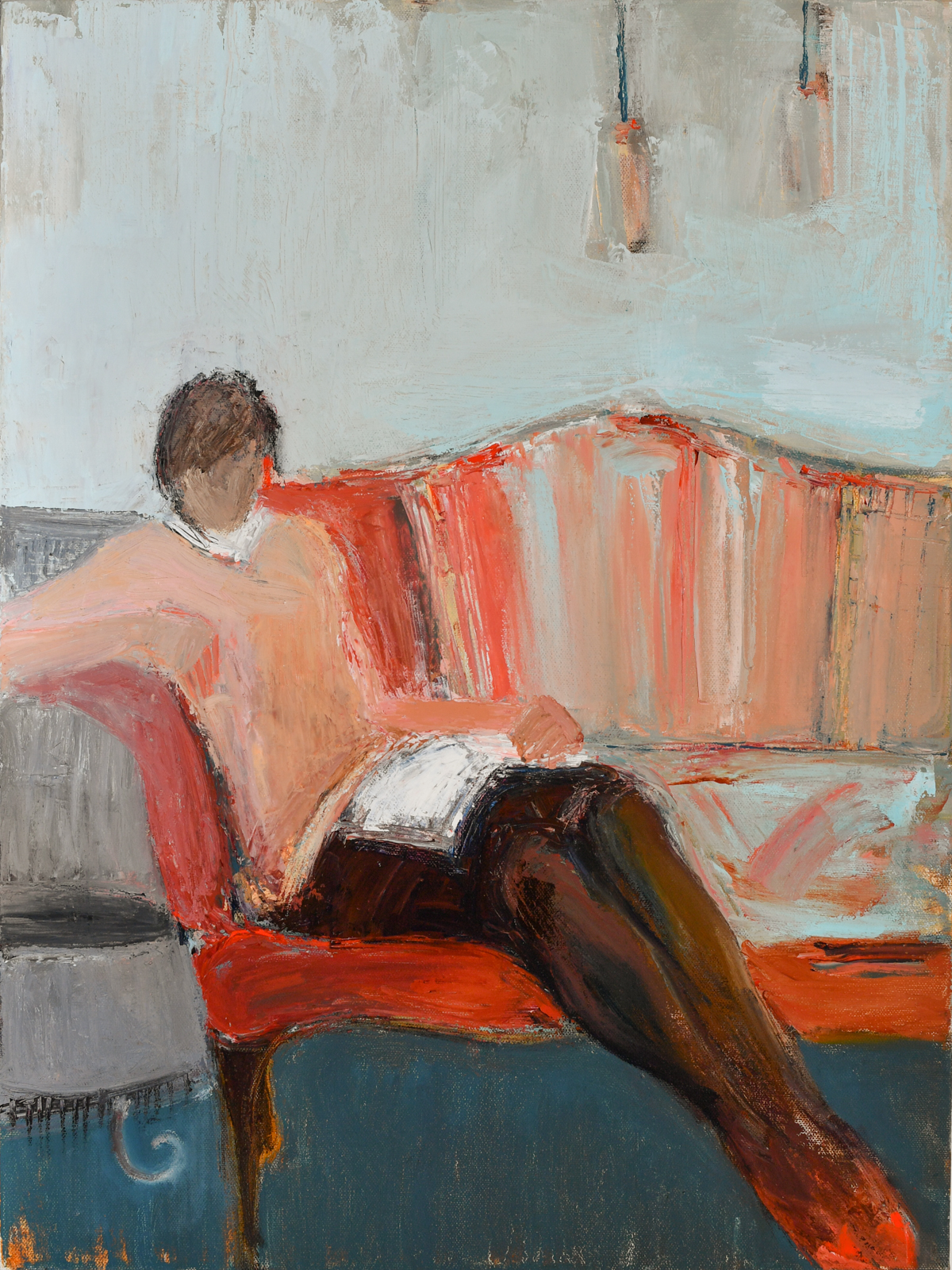 Woman Reading, Red Sofa
Paintings
18" x 24"
Signature on the back
Oil on canvas, hang ready
Retail Price: $2800
Minimum Bid: $1000
Katja Leibenath
Katja's artwork begins with experiencing a scene or moment and recording it through a series of photographs, drawings, and observations. These experiential sessions ignite new series of work. Back in the studio, Leibenath uses her direct visual recollection and her experiential memory to shape each piece based on the new body's subject matter. She intuitively builds the paintings in layers, relying just as heavily on formal considerations as she does on the source material.The finished painting is a record of the painting process as well as an exploration of the subtle nuances of the moment. Originally from Germany with a background in architecture and art, Katja has been painting in San Francisco since 2006. Her work is part of several private and public collections nationwide and has been exhibited in New York, Los Angeles, Miami, and Atlanta, in addition to San Francisco.