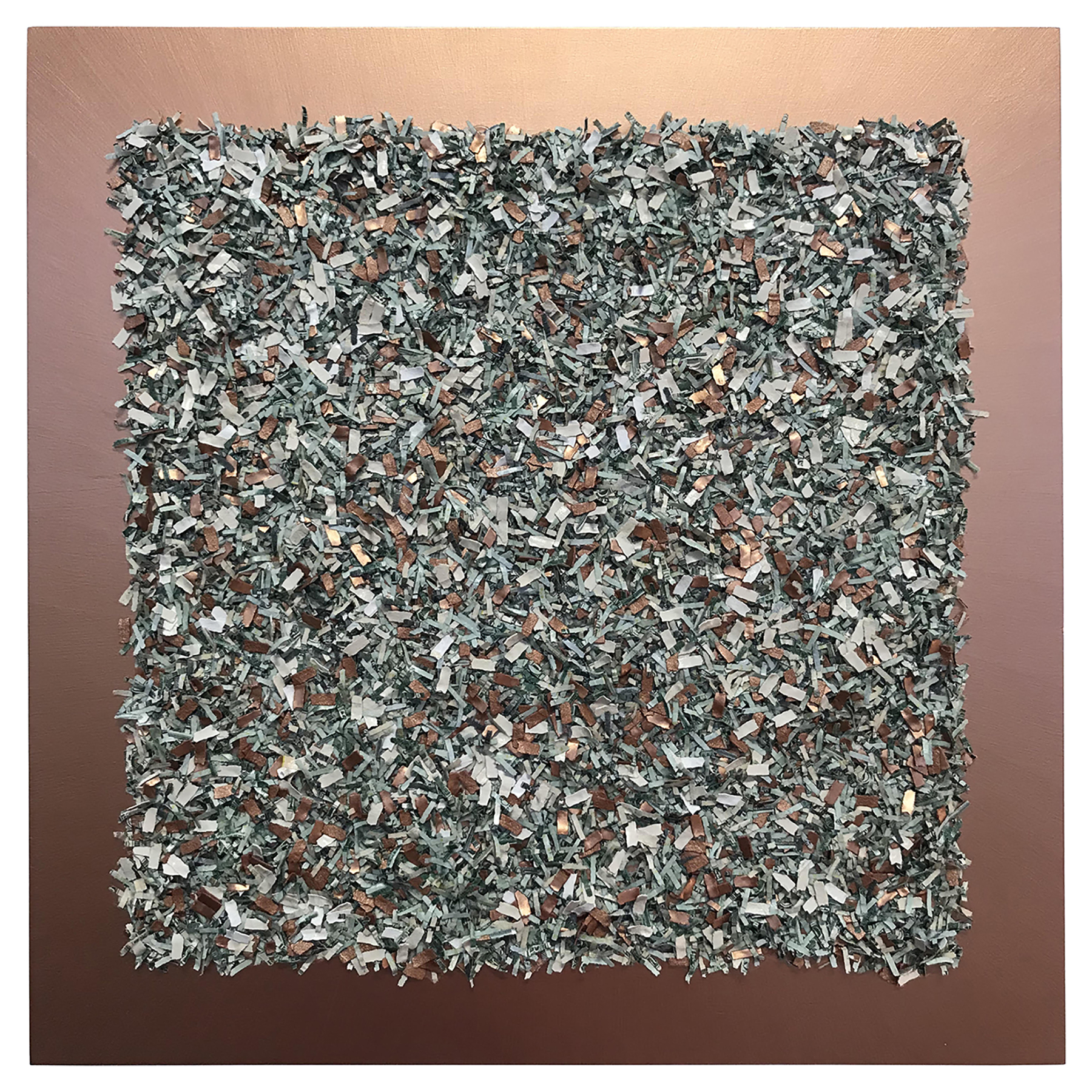 1616.04 Moneychrome Bronze
Mixed-Media
16" x 16"
Signature on the Back
minimalist mixed media paintings made from deconstructed acrylic and shredded united states currency. the paintings typically have remnants of metallic to represent other currencies, such as gold and coins. with this textured series, based on shredded money, i explore the monetization of my artwork and the contradiction between the cost of creation and the perceived value of art.
Retail Price: $1600
Minimum Bid: $550
Laura Hapka creates abstract paintings through the manipulation and layering of acrylic paint. She produces work that stretches the definition of painting using a novel, construction, deconstruction and reconstruction process. Her paintings are composed of hand-painted acrylic that is altered once removed from an encaustic surface. The acrylic is then layered, to add dimensionality and increase intrigue, onto the final surface. Hapka's abstract paintings are driven by her unique process and motivated by themes of self-awareness, both as an artist and individual, expression of emotions and worldwide interactions with nature. Each theme represents a force that has impacted her life and makes her who she is: Laura Hapka, artist.