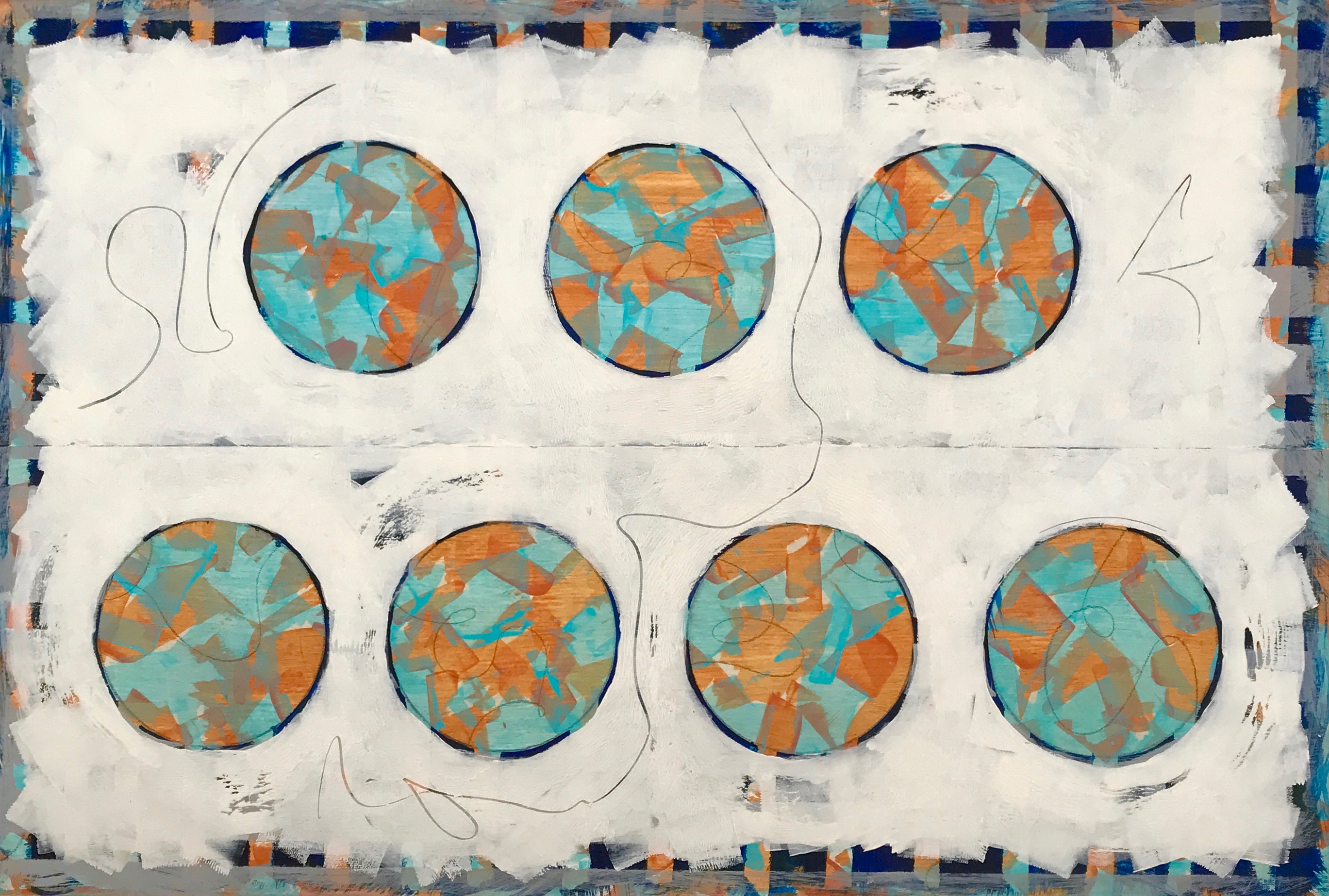 The 7 Seas
Mixed-Media
24" x 36"
Signature on the Back
"the 7 seas" is from my portal of interests and consists of oil, acrylic, graphite. inspired from living on a boat in the florida keys and our love and concern for all the seas in the world.
Retail Price: $800
Minimum Bid: $275
All most all of Leslie Morgan's art has to do with water and our preservation of our seas. The pandemic closed swimming pools for Leslie so she stayed in our cold Pacific longer than she normally would for her swims and it was amazing! Memories of summers spent leaping and diving, doing cannonballs and back flips, participating in breath holding contests and looking up through chlorine filtered sunlight daydreaming. In water, we become weightless, buoyant and free both in mind and body. As a competitive swimmer and psychologist for most of her life, these are elements she consciously integrates into her work. Using found objects, paint, and photographs, she creates nostalgic paintings of the past she carries with her into the present.