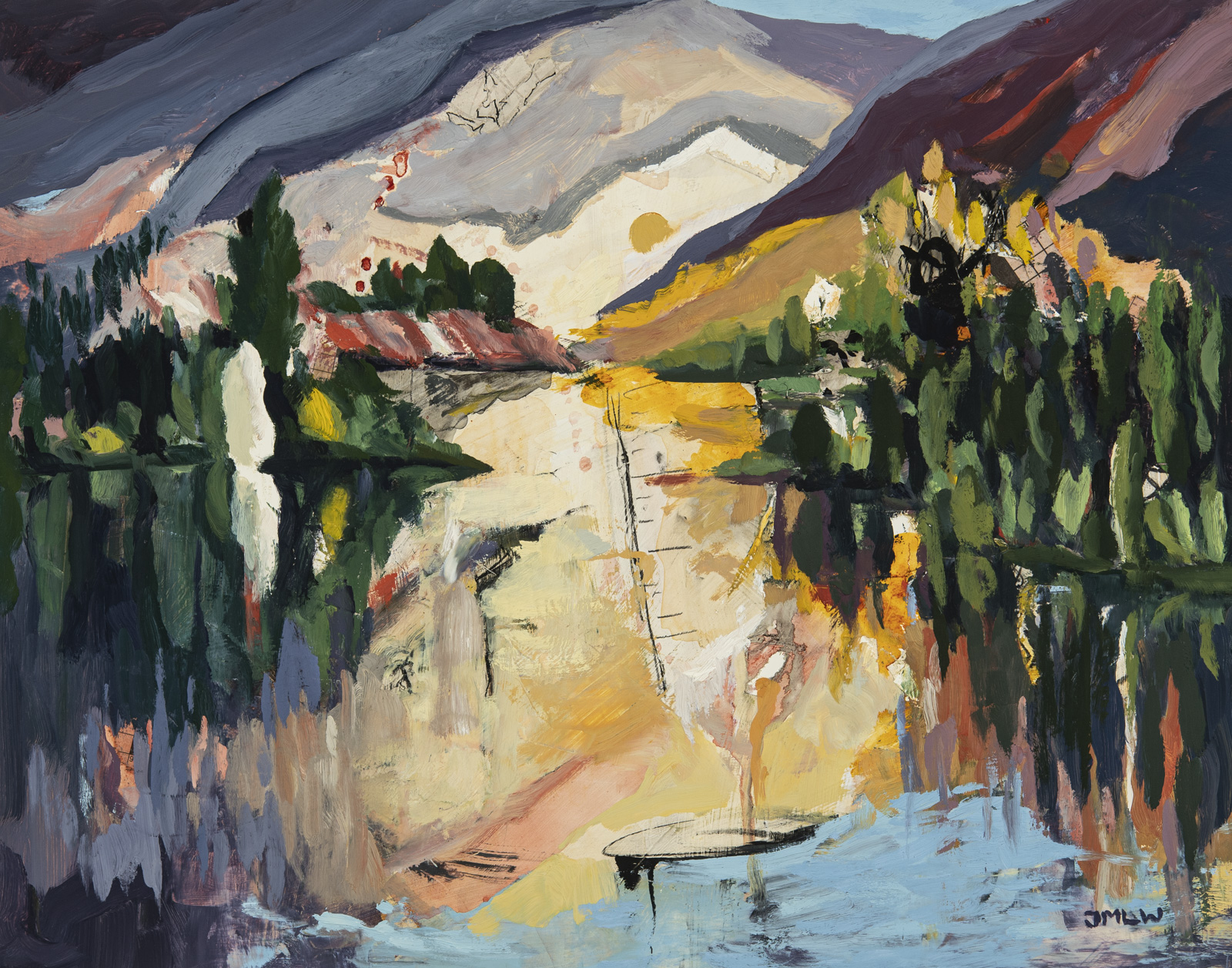 Adagio
Donated by Cynthia Farner
Mixed-Media
11" x 14"
Signature on the Back
ink, newspaper, and oil
Retail Price: $500
Minimum Bid: $175
Jenny Wantuch
During her childhood in Sweden, Jenny Wantuch spent her summers at the family farm where she learned to be creative. In 2004, she decided to become a full-time artist and commit to her childhood dream. Jenny is an oil painter with a focus on urban and rural landscapes. Inspired by the complexity and beauty of life and nature and her own imagination, she enjoys exploring and her inner and outer world. In her art, she seeks to find visual harmony and yet allowing a dynamic movement. Her goal is to create a strong visual impact by using contrasting elements and visually balance the composition using her gift for design and color. Jenny moved to Northern California in 2001. When starting her master's degree at UC Berkeley in Environmental Engineering in 2004, Jenny rediscovered her interest in visual arts, and decided to make a career change and commit to her childhood dream to become an artist. She has studied drawing, figure drawing and painting, as well as design, color theory and art history. Jenny holds a certificate in Multimedia Art & Technology from Cañada College in Redwood City. Jenny has showed more than 40 pieces of artwork in solo shows in Stockholm, Sweden, and in Burlingame and San Francisco. Her work has private collectors in the U.S. and in Europe.