Management Team
The AHP Management Team develops, nurtures, and executes the agency's goals and directions, provides a forum for discussion of program development and management issues, and provides advice and support to the Executive Director and Director. Chaired by the Executive Director, the Management Team is comprised of the Director and the managers of Behavioral Health Services; Sexual Health Services; Operations; Provider Training and Education; Fiscal & Administration Manager; and the Communications & Development Officer.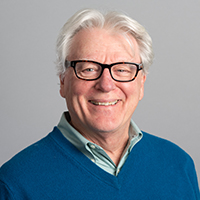 James W. Dilley, MD
Emeritus Executive Director
James W. Dilley, MD, AHP's executive director since 1984, is the former chief of the Department of Psychiatry of San Francisco General Hospital, and former vice chair of the UCSF Department of Psychiatry, and professor of clinical psychiatry. He was the first psychiatrist involved with treating AIDS at San Francisco General Hospital, one of the pioneering and leading hospitals for HIV-related care. Dr. Dilley is the author or editor of several key articles and anthologies on HIV-related counseling and mental health issues. He has played a role in developing innovative HIV mental health interventions and has consulted internationally about HIV prevention. Dr. Dilley and AHP colleagues developed Personalized Cognitive Counseling (PCC), an HIV risk reduction counseling approach targeting gay and bisexual men. In 2010, the Centers for Disease Control and Prevention (CDC) designated PCC as an Effective Behavioral Intervention as part of its highly selective DEBI program. Today, staff at 98 community-based organizations and 28 health departments throughout the country have already been trained to do the intervention, and this number is growing: PCC is one of the interventions for which the CDC receives the most requests for training. Dr. Dilley is a board-certified psychiatrist who received his medical degree from the University of Missouri and completed his psychiatric residency at UCSF.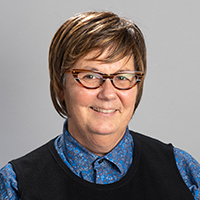 Lori Thoemmes
Director
Lori Thoemmes, LMFT, has been AHP's director since 2008. She joined AHP in 1995 as a mental health consultant and, soon after, joined the crisis team. Ms. Thoemmes became manager of Psychosocial Support Services in 1999, manager of Risk Evaluation and Counseling for Health in 2005, and deputy director in 2007. Working closely with AHP's management team, Ms. Thoemmes manages the day-to-day operation of the agency and its $7 million annual budget. She provides leadership in program administration and ensures that the agency is in compliance with regulations set by city, state, and federal funding sources. Ms. Thoemmes is responsible for contract development, negotiation, and monitoring, and oversees community fundraising activities of the agency, including our annual fundraiser, Art for AIDS. Ms. Thoemmes enjoys her work sustaining AHP's collaborative relationships with colleagues at the San Francisco Department of Public Health's Community Behavioral Health Services and other partners in the community. She has a master's degree in psychology from New College of California, San Francisco and is a licensed marriage and family therapist.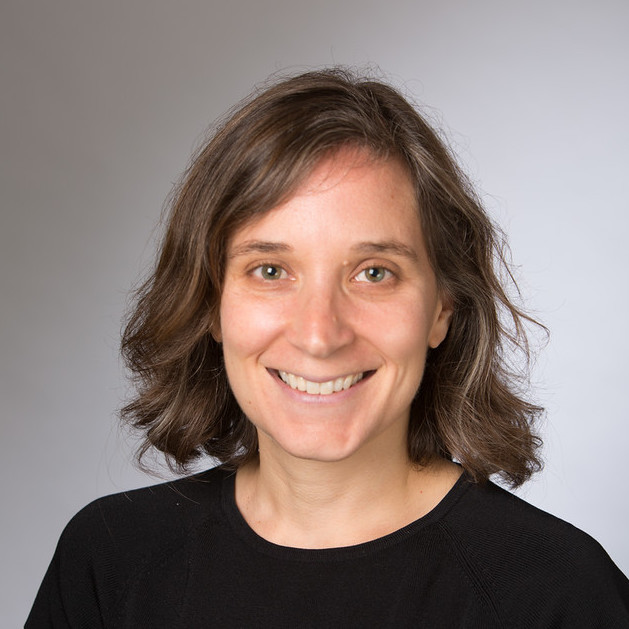 Annesa Flentje, PhD
Associate Professor of Research
Annesa Flentje, PhD, is a clinical psychologist and Associate Professor at AHP and within the UCSF School of Nursing. Dr. Flentje's research has targeted multiple ways to reduce health disparities among sexual and gender minority people including prevention, increasing visibility of sexual and gender minority people in research, understanding the biological mechanisms of minority stress, and developing interventions to reduce minority stress. Dr. Flentje was an inaugural recipient of the 2018 National Institutes of Health Sexual and Gender Minority Investigator Award in recognition of contributions to sexual and gender minority health research. Dr. Flentje is also Associate Director of The PRIDE Study, a prospective national longitudinal study of the health of sexual and gender minority individuals within the United States that has enrolled over 18,000 sexual and gender minority people to date.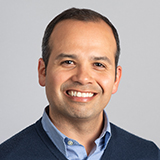 Braulio García
Behavioral Health Manager
Braulio García is a Licensed Clinical Social Worker and has been with AHP as a clinical social worker since 2008, counseling LGBTQ clients with substance use and mental health disorders. He became a supervisor in 2011 within AHP's HIV/AIDS substance use and case management services. Mr. García is Mexican American and is bilingual in Spanish/English and has extensive experience working with diverse clients; conducting therapy in Spanish with monolingual Latinx clients as well as extensive experience providing clinical case management services. Since 2015, he has facilitated a Cultural Humility Consultation Group for AHP staff to discuss how to navigate issues of difference across numerous (e.g., gender, race, ethnicity, class, sexual orientation, etc.) intersecting levels with our clients. Mr. García has a BA in Psychology from Stanford University and an MSW degree from University of California, Berkeley.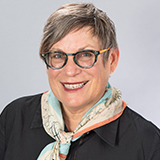 DK Haas
Communications and Development Officer
DK Haas is always striving to improve AHP's reach and identity by focusing on effective fundraising, marketing, storytelling and branding. She began leading AHP's year-round fundraising and communication efforts as the agency's LGBTQ Community Liaison from 2012-2018. DK is also an active contributor to AHP's Community Advisory Board through agenda setting, committee service, and new member recruitment. In the 1990s, as an AHP substance use specialist, she connected patients at ZSFG to housing, treatment and other post-hospital care. Later DK became an AHP HIV counselor certification trainer and educator and volunteered as an HIV test counselor. In addition to being a fierce advocate for services for underserved LGBTQ and HIV-affected clients, DK is an artist and long-time contributor to Art for AIDS.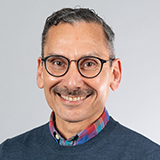 Ramón Matos, LMFT
Manager, Behavioral Health Services
Ramón Matos joined AHP in 2002, became the manager of the AIDS and Substance Abuse Program (ASAP) Counseling and Case Management team in 2010, and the Manager of Behavioral Health Services in 2014. He has worked in the nonprofit field since 1987. Until 2002, he had focused on housing services and was involved in a number of program startups addressing the housing needs of San Franciscans living with HIV. At AHP, he has continued to focus on the importance of fostering the ability of clients to exercise mindfulness and balance. Mr. Matos has a master's degree in psychology from New College of California and is a licensed marriage and family therapist.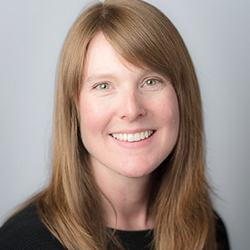 Jessie Murphy, MPH
Quality Officer
Jessie Murphy, MPH, joined AHP in 2006.  She began as a Research Coordinator on the RED+ Study, a project designed to adapt Personalized Cognitive Counseling to HIV-positive men who have sex with men. She then served as the HIV Counseling and Testing Coordinator, assisting with the integration of STD and Hepatitis testing as well as the introduction of our mobile testing unit. Ms. Murphy served as a Capacity Building Assistance Specialist in HIV testing and prevention in the UCSF collaboration between AHP, the Center for AIDS Prevention Studies, and the Center of Excellence for Transgender Health, and provided training on Personalized Cognitive Counseling and Testing Together interventions as well as HIV rapid test proficiency. Most recently, she was Clinical Operations Coordinator before expanding her position to her current role as Quality Officer, where she oversees clinical compliance and quality management for AHP's behavioral health services. She is also a California-certified HIV test counselor and has been a member of San Francisco's HIV Community Planning Council since 2011.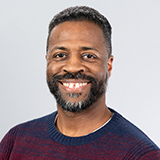 Perry Rhodes, III
Manager, Sexual Health Services
Perry Rhodes, III, began working at AHP in 2006 and served as a test site coordinator and supervisor prior to becoming the Manager of HIV Counseling and Testing Services in 2014. Mr. Rhodes started his career in HIV prevention with the Minority Men's Program at AIDS Services of Austin in 1996. In Texas, his work contributed to research on the effectiveness of needle exchange programs and implementation of an Mpowerment Project HIV prevention intervention. He has extensive experience in the development of culturally competent HIV prevention programs and outreach to African American gay and bisexual men at risk of infection and living with HIV. During five years at Cal-PEP in Oakland, he worked in human resources and program management and on a pilot program that proved the effectiveness of mobile test sites providing rapid HIV testing. He also counseled clients about linkage to medical care, partner notification and treatment options. Additionally, Mr. Rhodes has served on the Urban Coalition for HIV/AIDS Prevention Services (UCHAPS) and the San Francisco Prevention Planning Council as Community Co-Chair from 2006 to 2009.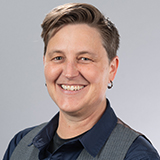 Jen Shockey, MPH
Provider Training and Education Manager
Jen Shockey, has worked with the UCSF Alliance Health Project (AHP) since 2012 as a trainer, capacity building assistance specialist and curriculum writer. Jen became the Manager of the Provider Training and Education unit in 2018. Prior to working at AHP, Shockey spent five years as a behavioral intervention trainer/capacity building assistance specialist at the California HIV/STD Prevention Training Center. Their extensive training background includes CDC interventions such as Personalized Cognitive Counseling, RESPECT, Healthy Relationships, PROMISE, Project START and Testing Together. As a program manager at the Community Health Partnership, San Jose, they worked with faculty at the Pacific AIDS Education & Training Center and implemented the Trans-Powerment Program within the trans-women community in Santa Clara County. Jen has also taught transgender health classes at City College of San Francisco.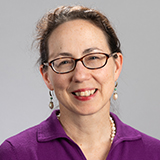 Holly Wong
Manager, Fiscal and Administrative Operations (Division Administrator)
Holly Wong, MBA, MFA, joined AHP in an interim capacity in October 2017 and became our permanent Division Administrator effective January 2019.  She earned her MBA from Golden Gate University in Finance, graduating with Honors in 2011. She has worked at UCSF for over 20 years in a variety of roles focused on clinical finance and operational management including serving as the Department Manager for Otolaryngology – Head and Neck Surgery, Chief Financial Officer for Pediatrics, Division Administrator for Hematology and Oncology, and most recently as Director of Administration for the Department of Psychiatry based at Zuckerberg San Francisco General Hospital.  In addition, Holly is a visual artist, who earned her MFA from the San Francisco Art Institute in the field of New Genres.
---
Community Advisory Board
AHP's Community Advisory Board (the CAB) was established in 1986 to help AHP achieve its mission. The CAB helps AHP by advising us on the needs of the communities we serve and on programs to meet these needs. Board members further assist the agency by increasing community recognition of AHP's mission, services, and accomplishments and raising funds to support AHP's activities.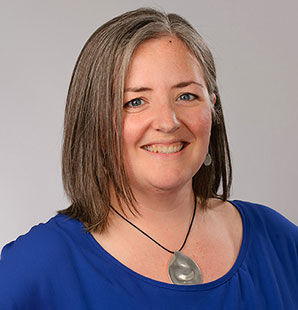 Kate Shumate, is Director of Administration and Planning and Chief of Staff at UCSF's Helen Diller Comprehensive Cancer Center. She began her career with the University of California in 2003 at UC Berkeley, where she was Co-Chair of the Chancellor's Advisory Committee on LGBT Issues. She has extensive experience in strategic planning and administration in the university setting. Ms. Shumate has lived in San Francisco since 1993, and holds a BS in Biology and an MA in Public Administration & Health Care Services from USF and is a certified clinical research professional. She has been a member of the CAB since 2004.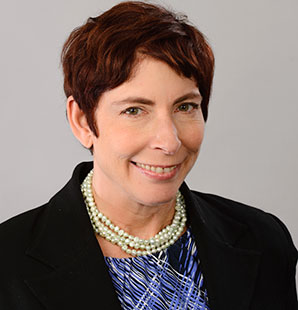 Susan M. Breall, Chair, is a judge for the Superior Court of San Francisco. Prior to her appointment to the bench in 2001, she was Chief of the Criminal Division of the San Francisco District Attorney's Office for all crimes of violence against women, children, the elderly and intimate partners. She prosecuted felony domestic violence cases for 10 years, and was an Assistant District Attorney for 17 years. She is currently on the board of the nonprofit, Asista, which provides technical assistance to immigrant survivors of violence, sexual assault and human trafficking.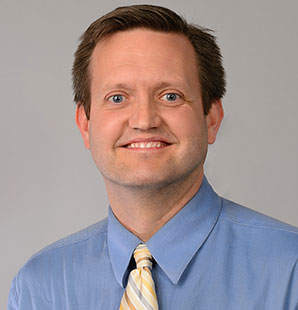 Brad Hare, MD is the Director of HIV Services at Kaiser Hospital in San Francisco. Originally from West Virginia, Dr. Hare completed his medical degree at Duke University, his residency at Massachusetts General Hospital and infectious disease specialty training at UCSF. As a long-time provider of medical care to people living with HIV in San Francisco, Dr. Hare is committed to the holistic care of all people with HIV.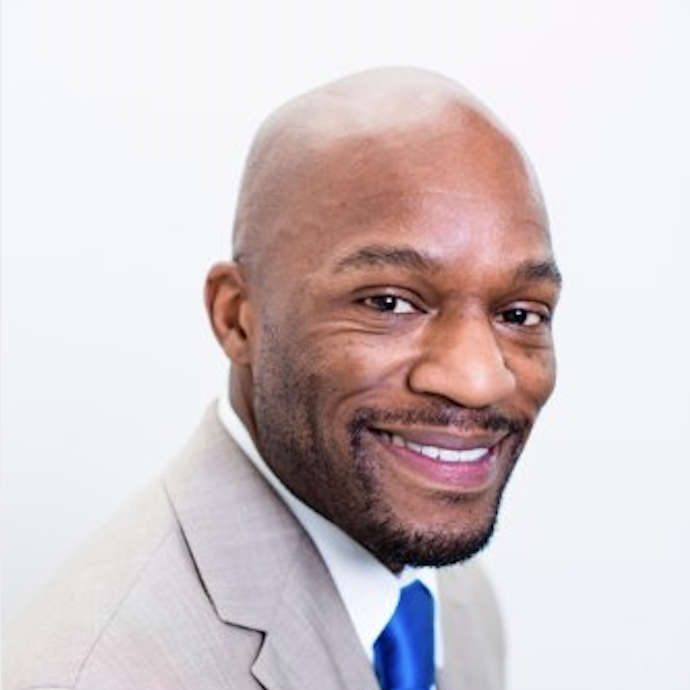 Reginald Hillmon is a Bay Area native who has worked in public service in various capacities throughout his career. Reggie brings to the board expertise built from more than 20 years of experience managing programs and projects in the higher education sector. His career has focused on ensuring that information and resources are accessible to the most under-resourced and vulnerable communities. As Director of Academic Advising for the Community College of Philadelphia, and later, Statewide Director for College Access and Preparation with the UC Office of the President, Reggie managed programs, developed information systems, and spearheaded initiatives that improved services provided to millions of K-12 students and at community colleges. He is a supporter and graduate of our public education system with a BA in Social Science from San Francisco State University and an MPA from Rutgers University. Reggie now advises small business owners on navigating government regulations, setting up life decisions for themselves and aging parents, and more. He lives in Berkeley and has been a long-time supporter, advocate, and friend of AHP. ​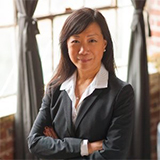 Enchi Liu, PhD is the Head of Clinical Development and Translational Biomarkers at E-Scape Bio. She has worked on the development of therapies for neurological disorders and orphan diseases for the last 18 years in pharmaceutical and biotechnology companies. Prior to her current role, she was Program Team Leader for the development program of AL amyloidosis at Prothena Biosciences, led the Alzheimer's disease biomarker team (imaging and fluid) at Janssen Alzheimer Immunotherapy and the Alzheimer's disease clinical operations team at Elan Pharmaceuticals, Inc. Enchi is a neuroscientist by training with her PhD from Cornell University and postdoctoral training from University of Arizona. Her hobbies include jogging, yoga, hiking, and good intentions to learn acoustic guitar.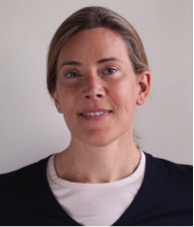 Dr. Bérénice Mettler is the founder and CEO of iCueMotion, a San Francisco-based research lab dedicated to improving human movement performance and learning by building technology that empowers people to harness their inherent physical potential. She is a former tenured professor at the University of Minnesota, where she ran the Interactive Guidance and Control Lab. Her research focuses on modeling the interplay between control, perception and cognition, supporting human spatial skills. She is also interested in the social impact of technology, in particular how technology can augment human capabilities or experience while preserving their dignity. Her current academic home is the International Computer Science Institute (ICSI) in Berkeley. She has received several best paper awards, the National Science Foundation CAREER award, and a Presidential Early Career Award in Science and Engineering (PECASE) award by President Obama in January 2017.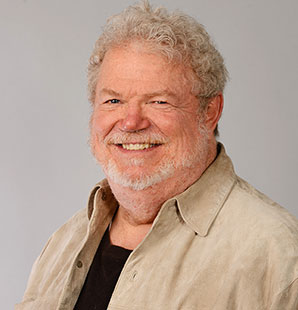 Ken Pearce, Secretary, joined the AHP board in 1996, serving as Vice-Chair from 1997 to 2000. He has served on the boards, or volunteered with, various HIV organizations in San Francisco and Sonoma County to include: five years of board work and volunteering with Sonoma County HIV agencies; four years with AEF; five terms as a member of the San Francisco Department of Public Health's HIV Prevention Planning Council; ten years as a hotline operator for Project Inform; five years as a HIV test counselor for Magnet/SFAF, and three years as a SHIP Counselor for HIV disabled medicare eligible adults. Currently, he serves as a long-term member of the San Francisco Ryan White Care Council (since 1999). Mr. Pearce, a North Carolina native, moved to the West Coast in the mid-1970s where he earned his MPH degree at UW-Seattle, before moving back to San Francisco in the early 1980s to run several Bay Area psychiatric hospitals. He retired with AIDS in the mid 1990's. Mr. Pearce feels fortunate to call this wonderful city his home and is both fortunate and grateful for the support he has received from AHP, San Francisco, and California in his long-term battle with AIDS.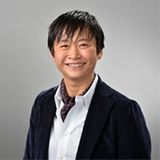 Sophia Toh, Vice-Chair, is the Head of Data at Bond Financial Technologies, Inc. She has more than 20 years of experience implementing data driven solutions for customer acquisition, cross-sell and retention, and marketing performance optimization. Highly experienced at leveraging new data sources and technology to enrich measurement, targeting and messaging. Most recently, Sophia led the marketing analytics practice for SoFi; building from the ground up the marketing analytics and data science practice. She has an MBA in Marketing from Regent University and BBAs in Financing and Accounting from Texas A&M University.
---
Staff
The AHP Management Team develops, nurtures, and executes the agency's goals and directions, provides a forum for discussion of program development and management issues, and provides advice and support to the Executive Director and Director. Chaired by the Executive Director, the Management Team is comprised of the Director and the managers of: Psychiatry, Assessment, Crisis, and Triage Services (PACTS); ASAP (AIDS and Substance Abuse Program) Counseling and Case Management Services; Psychosocial Support and Prevention Services Program (PSPS); HIV Counseling and Testing Services (HCAT); Publications and Training; Research; and Fiscal and Administrative Services.
Behavioral Health Services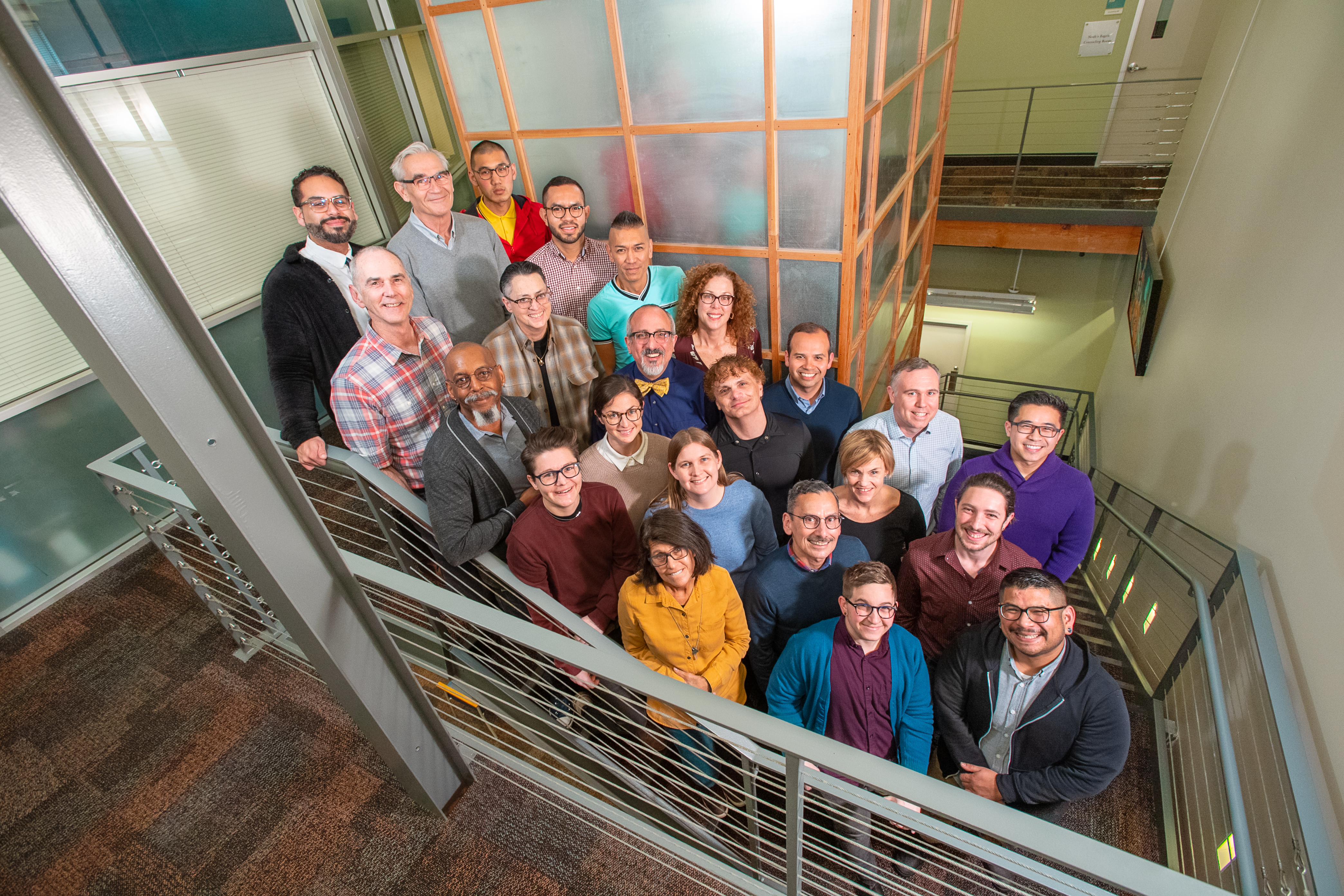 Sexual Health Services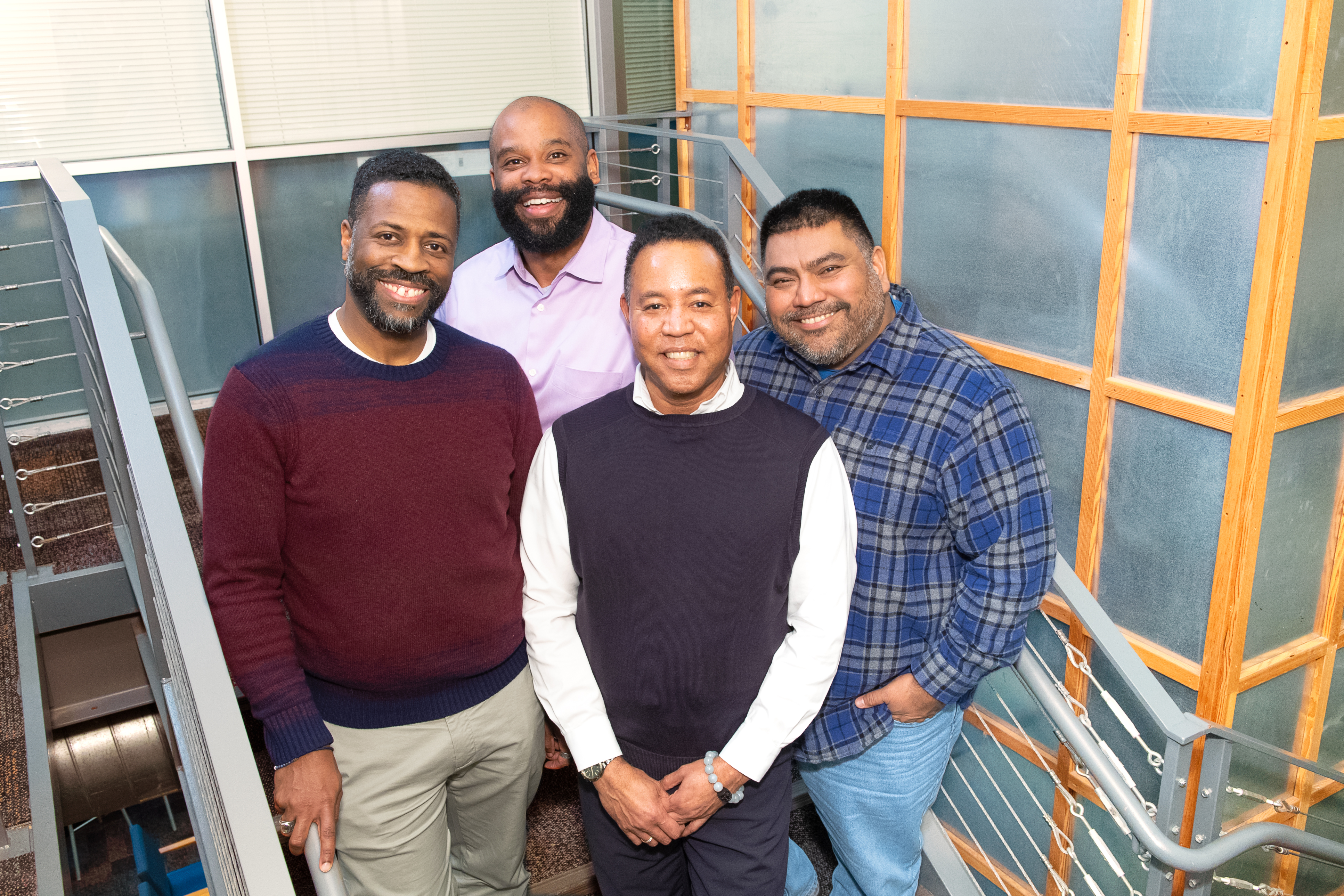 Provider Training & Education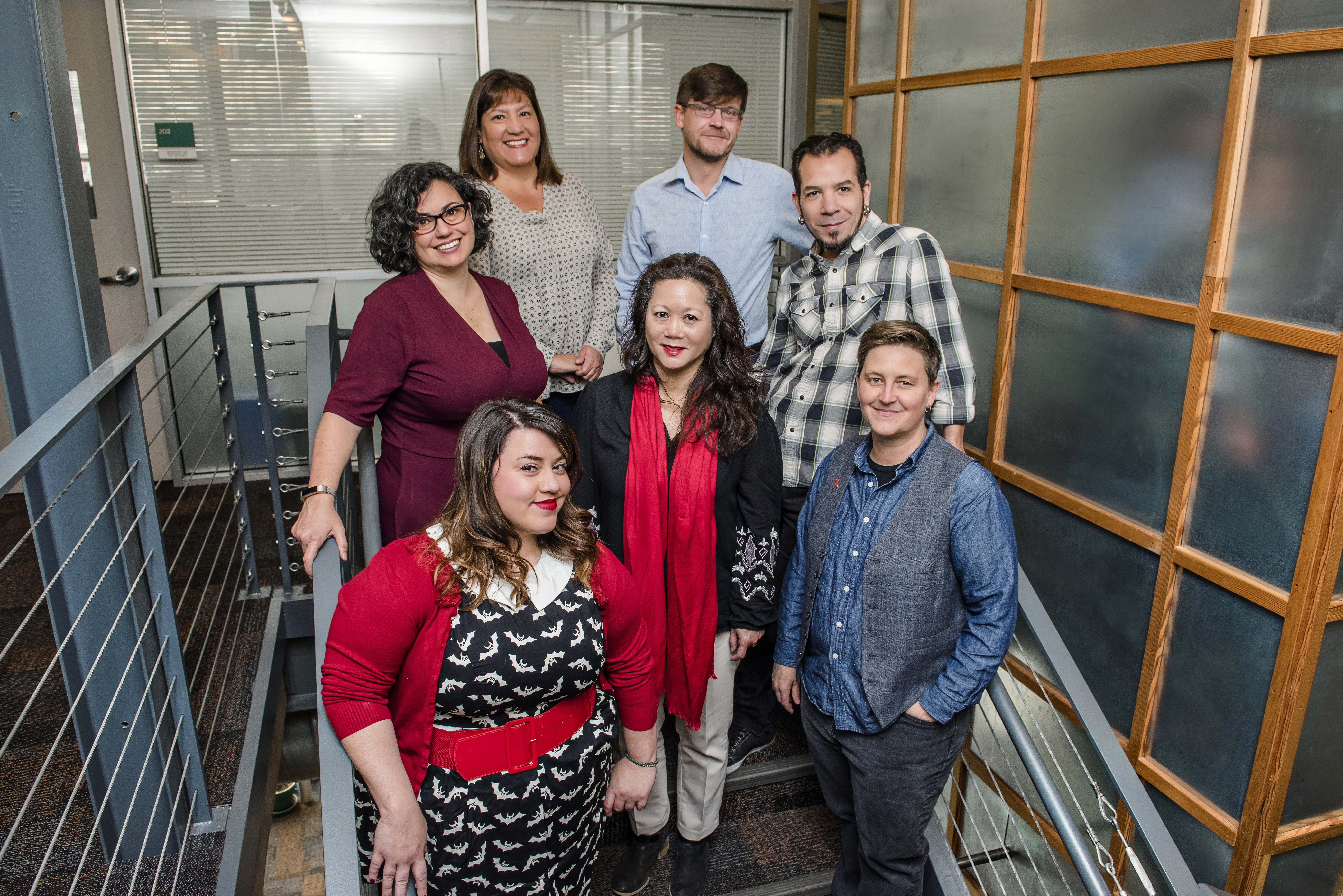 Operations/Executive Teams