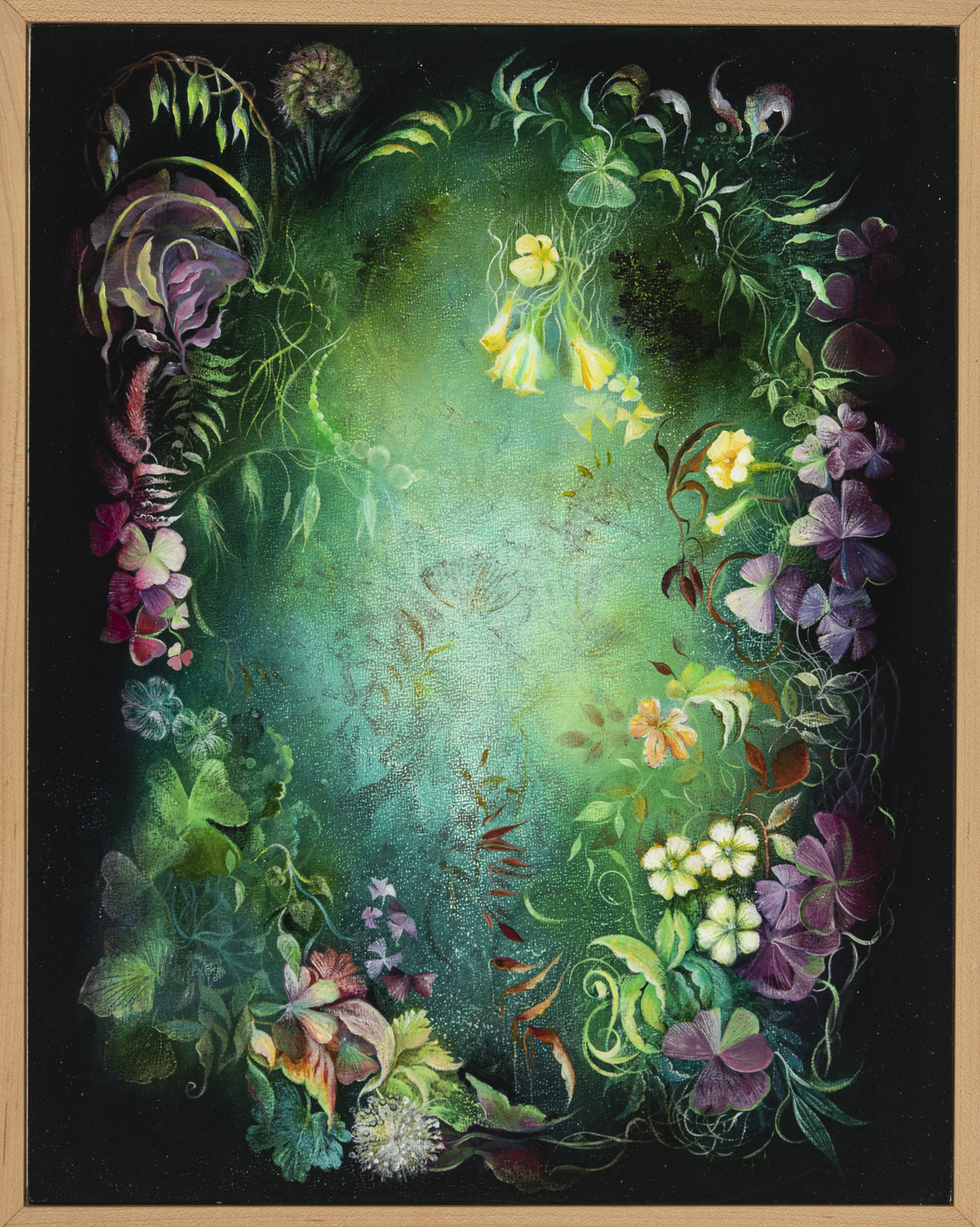 All My Friends Are Flowers
Painting
15" x 12"
Framed
Signature on the Back
oil on panel. framed in custom made maple floating frame.
Retail Price: $500
Minimum Bid: $175
Originally from Edinburgh, Scotland and a graduate of Glasgow School of Art, Larson works from her studio at Hunters Point Shipyard in San Francisco—where the dramatic skies, surrounding water, and dilapidated landscape are a constant pleasure, inspiration, and influence. The central core of her work is the use of a traditional art practice, layering glazes of oil or acrylic color on a smooth wood panel, to evoke another frame of consciousness--an in-between place, like the moment of stepping under water and blinking within at the world that was there all the while. Her process ultimately is one of exploration: a search for depth, translucency, and a heightened reality for painter and viewer both.