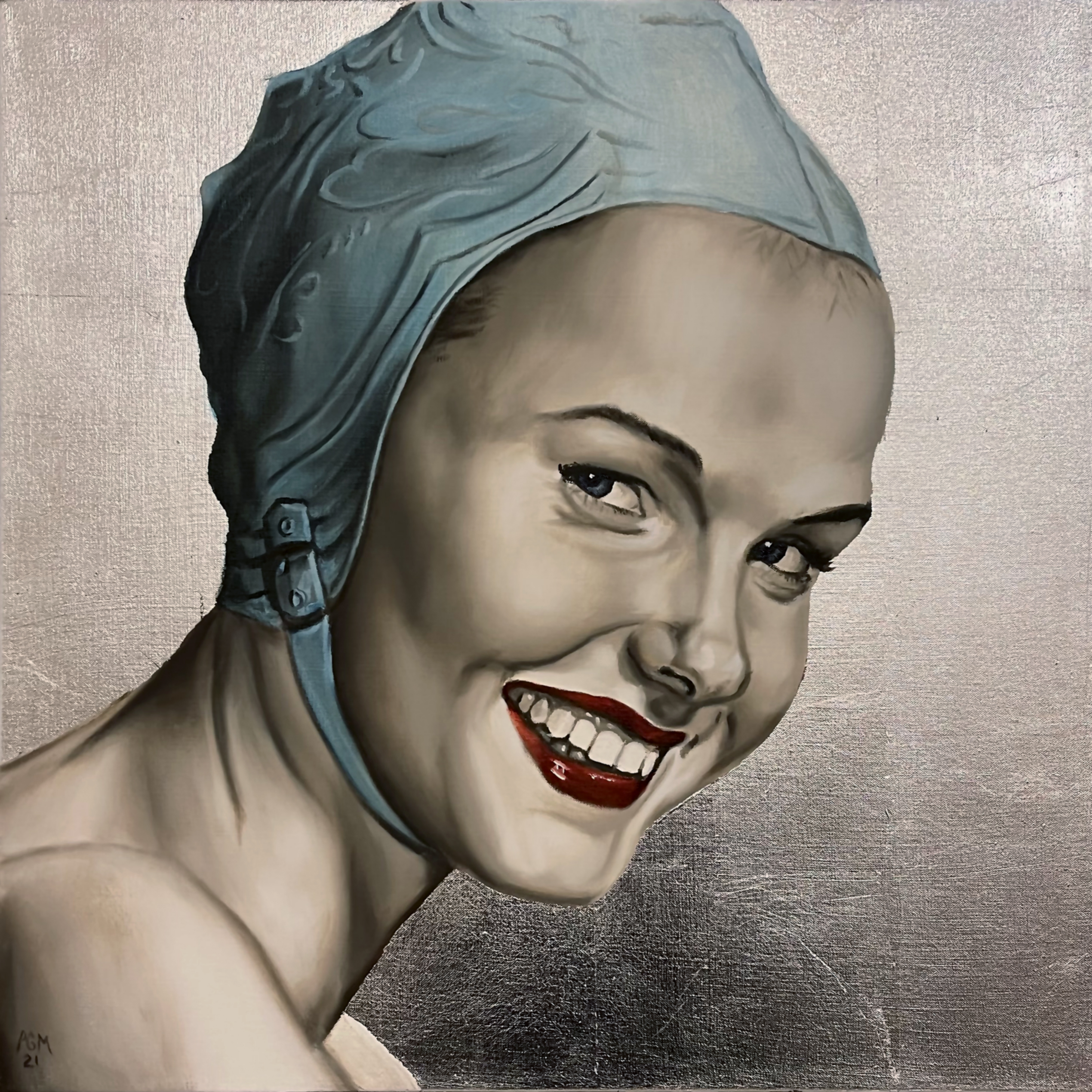 Anyone For A Dip?
Painting
20" x 20"
Signature on the Front
oil and silver metal leaf on canvas.
Retail Price: $1200
Minimum Bid: $425
Award winning artist, Paul Morin's portraits are in public and private collections around the world. A semi-finalist in the prestigious BP Portrait Award in London, he most recently was chosen to participate in the de Young Open show at the de Young Museum in San Francisco. Paul's unique combination of traditional technique with modern sensibility confront the viewer with a sense of scale that is very individual. With empathy and humor, Paul's work celebrates the human spirit and captures the unique look and expression of each sitter.