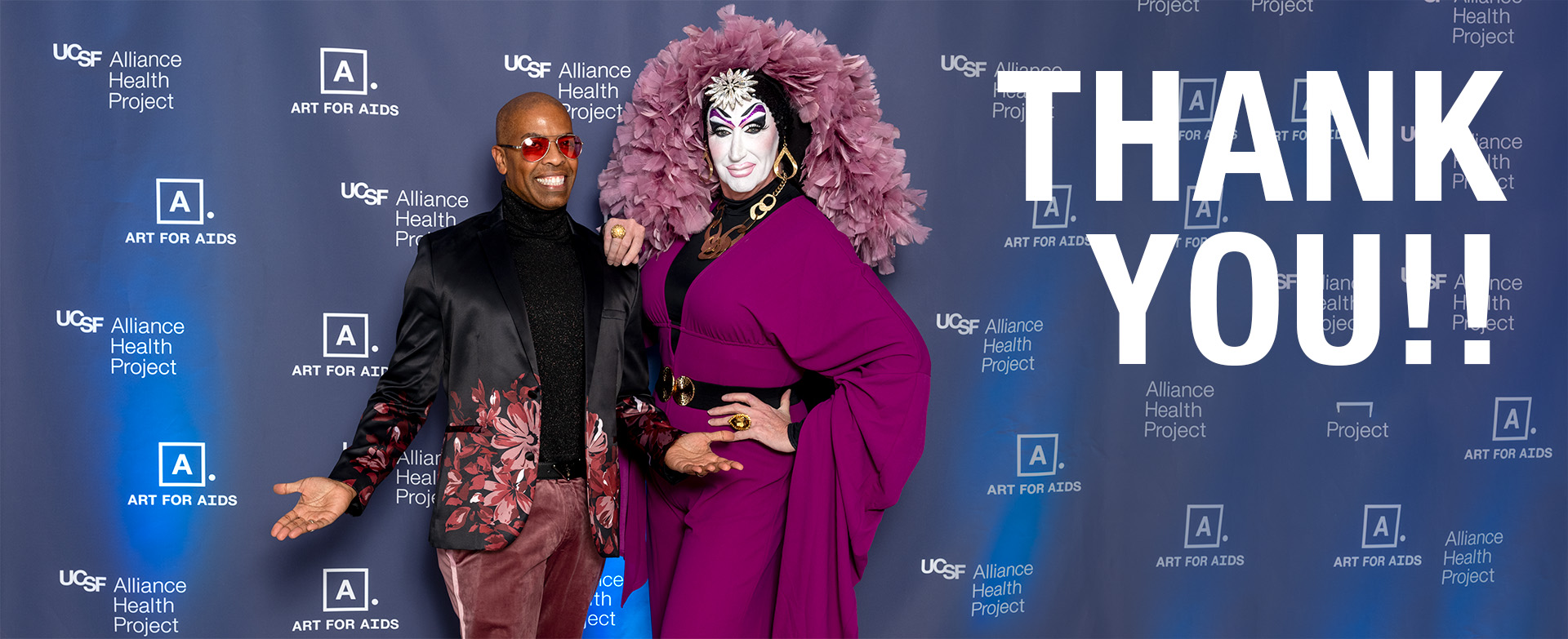 Art for AIDS Live Auction Event
Saturday, October 21, 2023.
UCSF Pritzker Building
675 18th Street, San Francisco
VIP Admission 5:30 PM
General Admission 6:00 PM
The 27th Annual Art for AIDS, San Francisco's exclusive art event, benefits the UCSF Alliance Health Project, presenting contemporary and modern art donated by artists, galleries, and collectors around the country. New fantastic UCSF Pritzker Building venue with VIP admissions. Buy your tickets and sponsorships today to be a part of this legendary event.