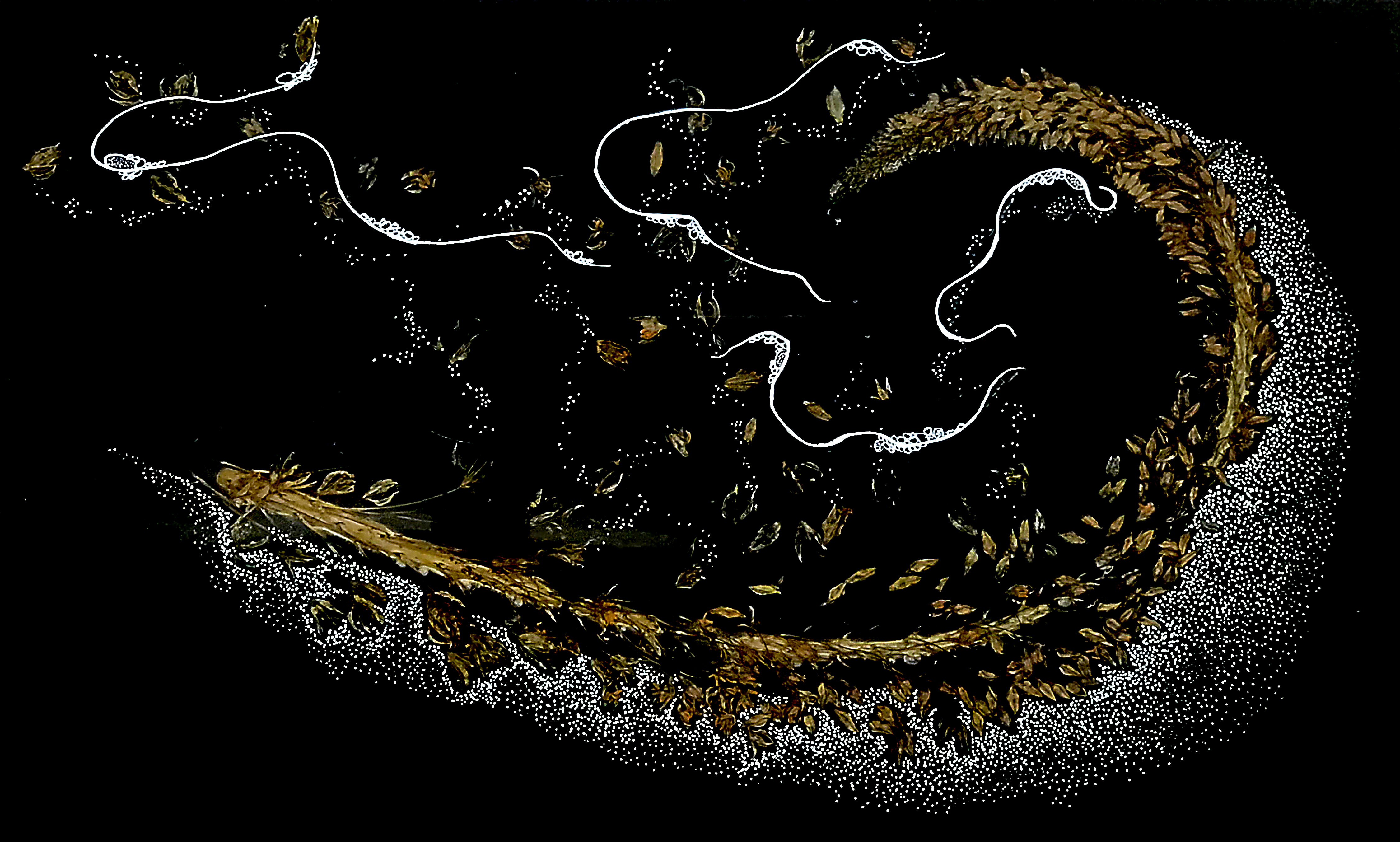 Aspiration
Mixed-Media
11.5" x 19"
Signature on the Back
hand-cast resin with natural flora embedment and surface ink drawings; hang ready
Retail Price: $800
Minimum Bid: $275
Marcia Stuermer uses cast resin as her primary medium in combination with unexpected materials and processes to capture moments in time and create thought-provoking visual dialogues. Her work is driven by a fascination with the underlying energy, science, patterns and processes of the natural, and biological worlds and how that pertains to the current moment and milieu. Much of Marcia's recent work incorporates botanicals within the resin to form the basis of a visual dialogue that is embellished with intricate ink drawings on the surfaces. During the many sequestered months of the COVID-19 pandemic, she used inky black resin to give a dramatic and emotionally heavy visual ambiance to the works. The underlying intent behind Aspiration, as the title suggests, was to contrast the stigma and fear of our breath being infectious with the hope that better times were ahead.