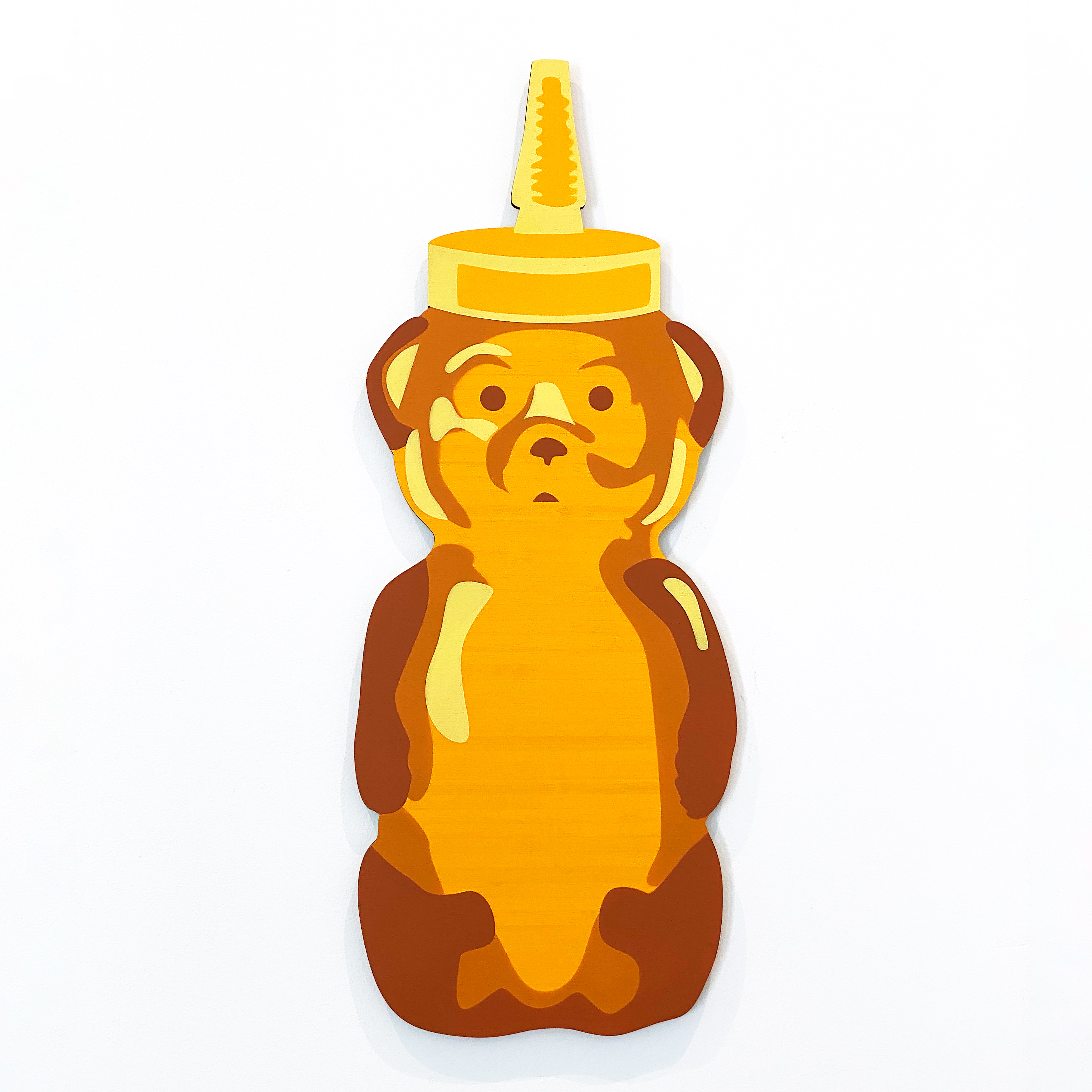 Bamboo Bear (AP)
Painting
22" x 8.5"
Signature on the Back
spray paint on cut bamboo plywood
Retail Price: $2000
Minimum Bid: $1000
fnnch believes art is for everyone. Only about 5% of a city's residents and visitors tour its modern art museum. Street art and murals are art for the other 95%, inspiring and engaging them with the arts. fnnch creates street art and murals using multi-layered stencils and spray paint. He calls his work "contemporary pop art", depicting objects from both nature and everyday life. He is best known for his Honey Bear series. Over time his work has gained a strong following on social media and has been featured in The New York Times, Washington Post, Fortune, and San Francisco Chronicle. In the COVID-19 pandemic, fnnch dramatically expanded his fundraising and philanthropy efforts, donating a significant portion of his sales to various causes. Over the course of the year, he raised just over $293k.