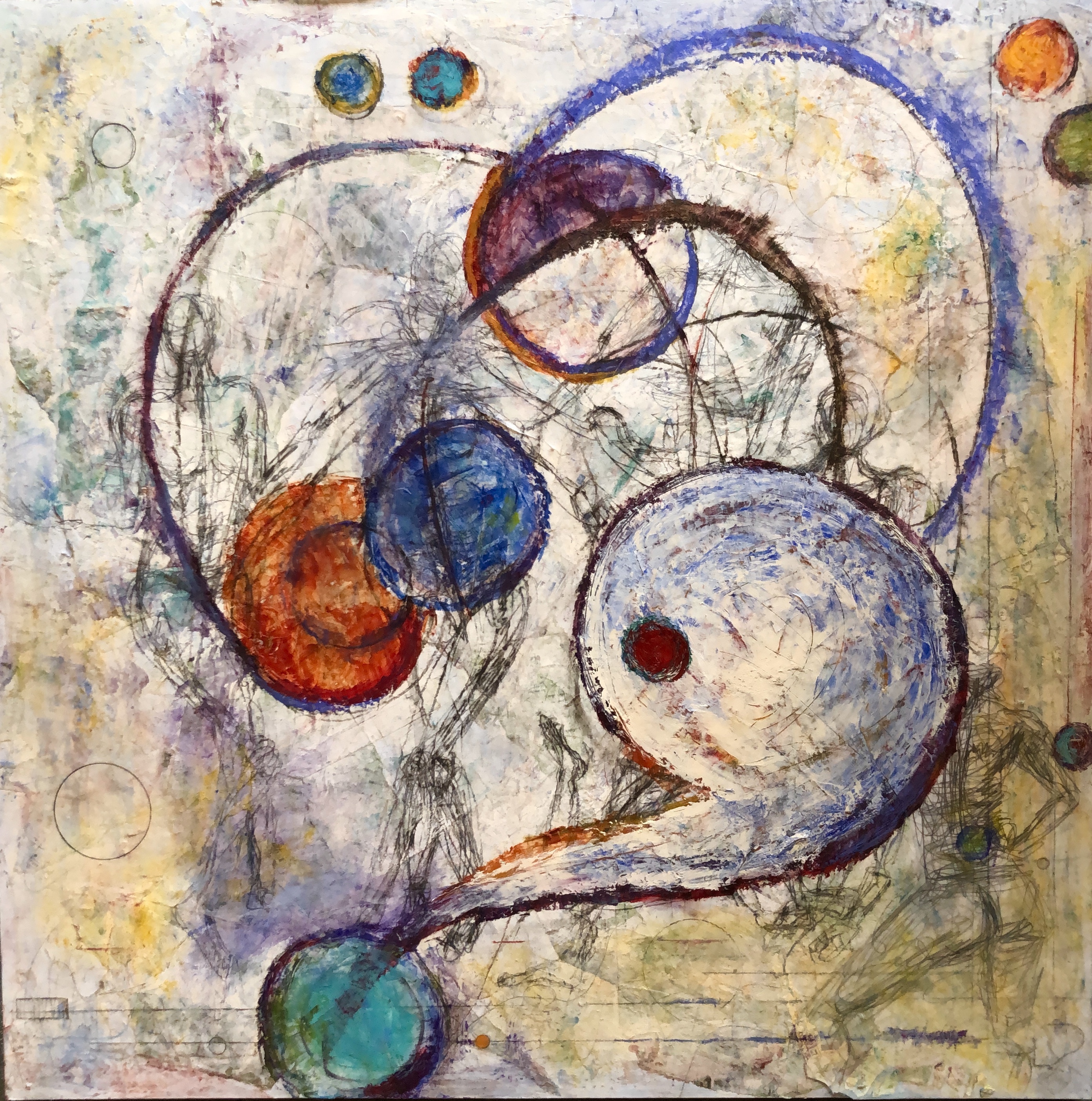 Bass Clef
Mixed-Media
30" x 30"
Signature on the Back
oil stick, cold wax, acrylic, charcoal, pencil and collage on linen.
Retail Price: $800
Minimum Bid: $275
Hilary Sheehan is a California native with a Ph D in Economics from UC Berkeley. She creates playful abstract paintings, mixed media works and prints as well as short animations. Her compositions are built using multiple layers of paint, drawing and collage. The isolation of the pandemic has forced Hilary to slow down and be more patient to allow each layer to evolve. She is always experimenting with new methods and materials to create varieties of line and texture and have developed an idiosyncratic style with layers of color and distinctive calligraphic lines.