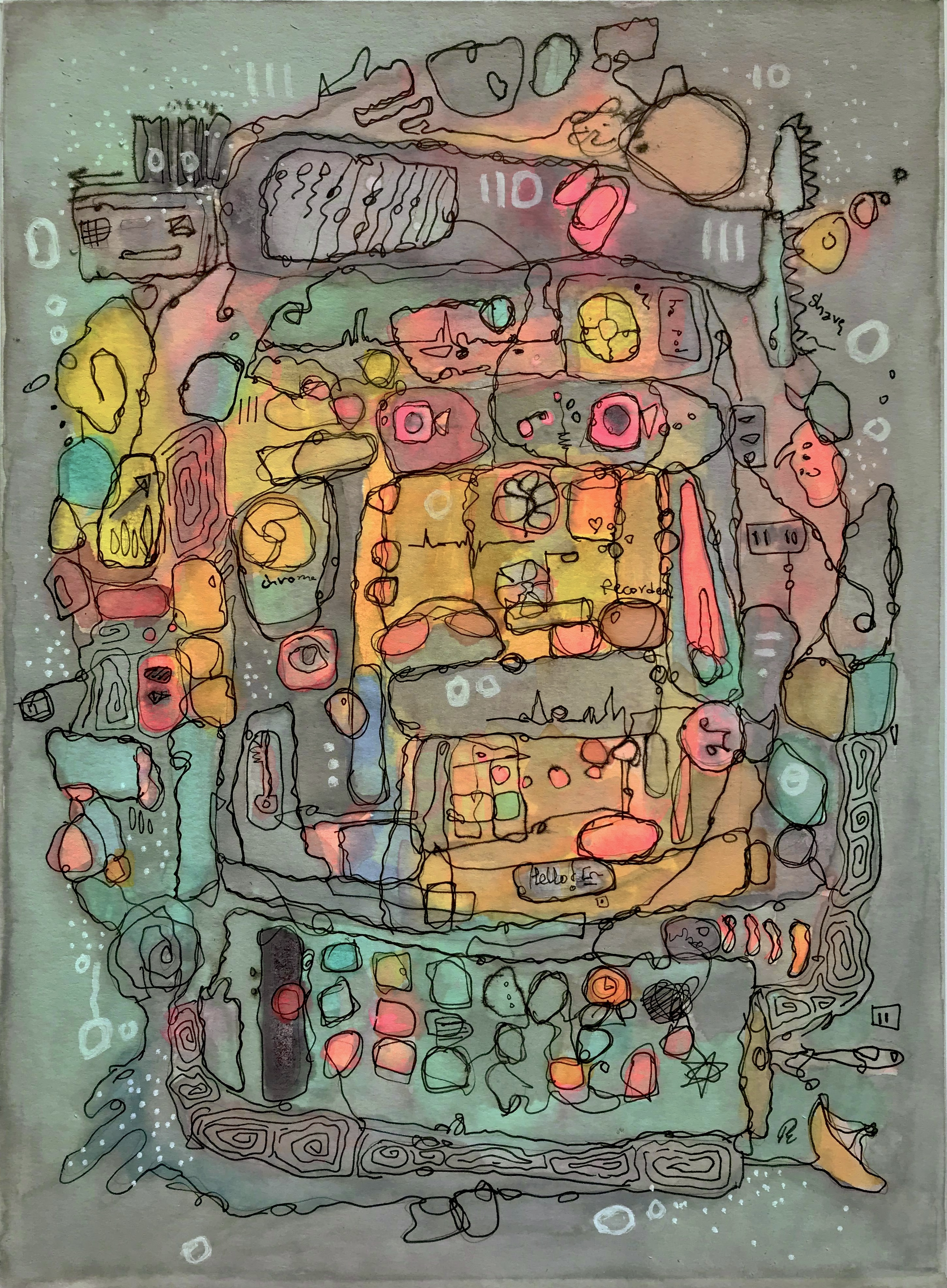 Batteries Needed
Painting
23" x 17"
Framed
Signature on the front
watercolor and ink work on acid-free paper. framed in wood and glass. Framed and hang ready
Retail Price: $550
Minimum Bid: $200
Pavitra Eshwar
Pavitra's art draws on a vastness of self-taught experience with a persistent desire to make paintings that are both whimsical, vibrant, light-hearted and that draw attention to social issues and the common collective. 
Her art is lush, loose, fun, non-conforming, with squiggly lines that are a signature. She paints intuitively and goes where the feeling leads.  Her inspiration stems from contemporary subjects relevant in a social context and she skews them for intrigue, evoking dialogue. You'll see a lot of elements that remind you of the surroundings: birds, animals, nature, women, electronics, household objects, robots, WIFI and houses in her paintings. Every piece is an exploration of their relationship to one other.
She currently shows at City Art Cooperative Gallery in San Francisco. You can find more of her art on her Instagram page @pigmenttouché.