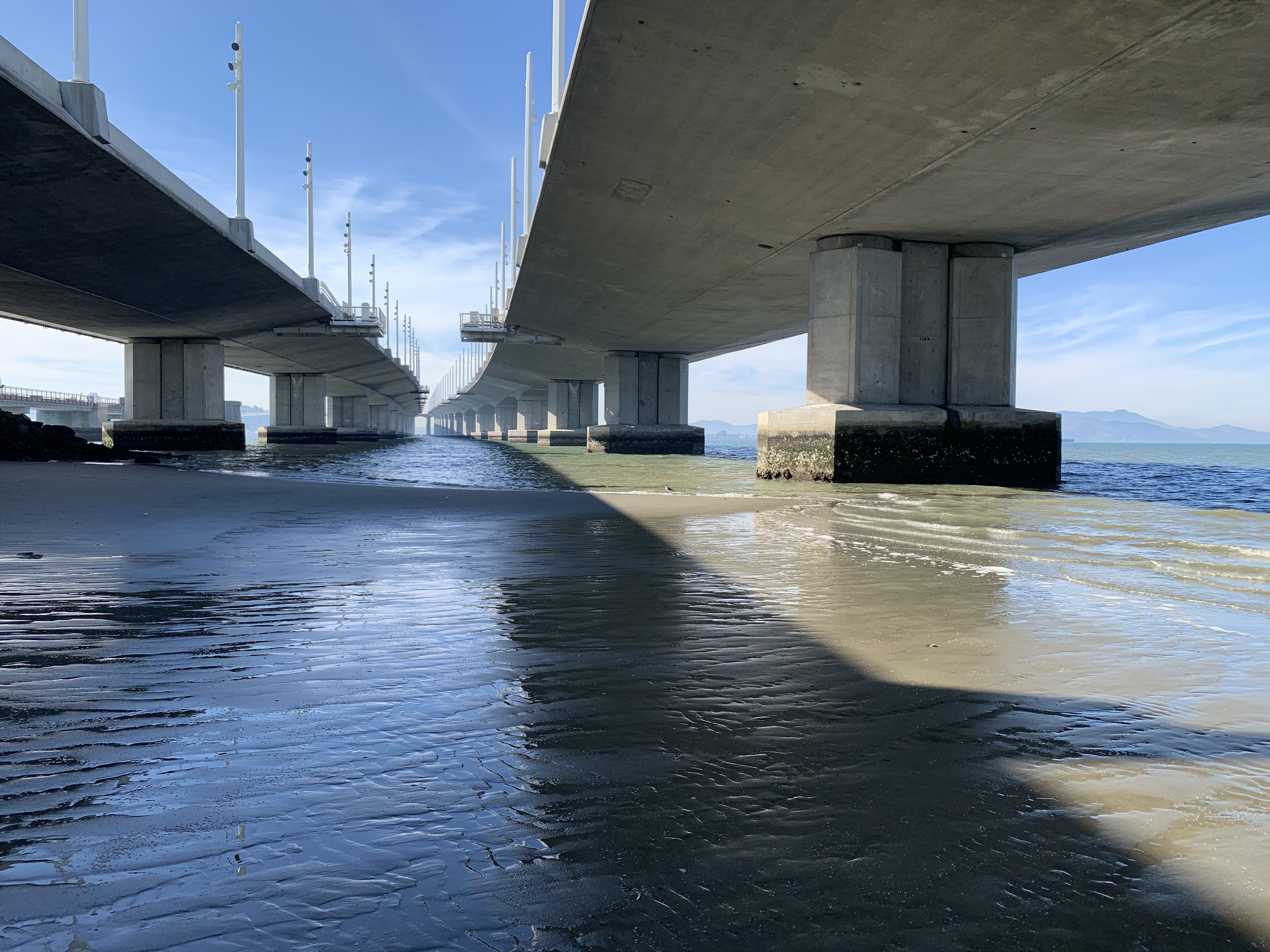 Bay Bridge
Photography
20" x 30"
Framed
Signature on the Back
photograph printed on metal, float frame. 20x30"
Retail Price: $920
Minimum Bid: $325
Trish Tunney started making art with a camera as a kid who also had a black and white darkroom in the basement. Trish has always photographed shapes and shadows made by manmade objects. Noticing them calms her. She began shooting in color when she moved to San Francisco in 1994. The light and the skies demanded it. She has some "found object" rules in her work and she does not crop images or manipulate them digitally. The work feels like a collaboration and like an act of gathering.