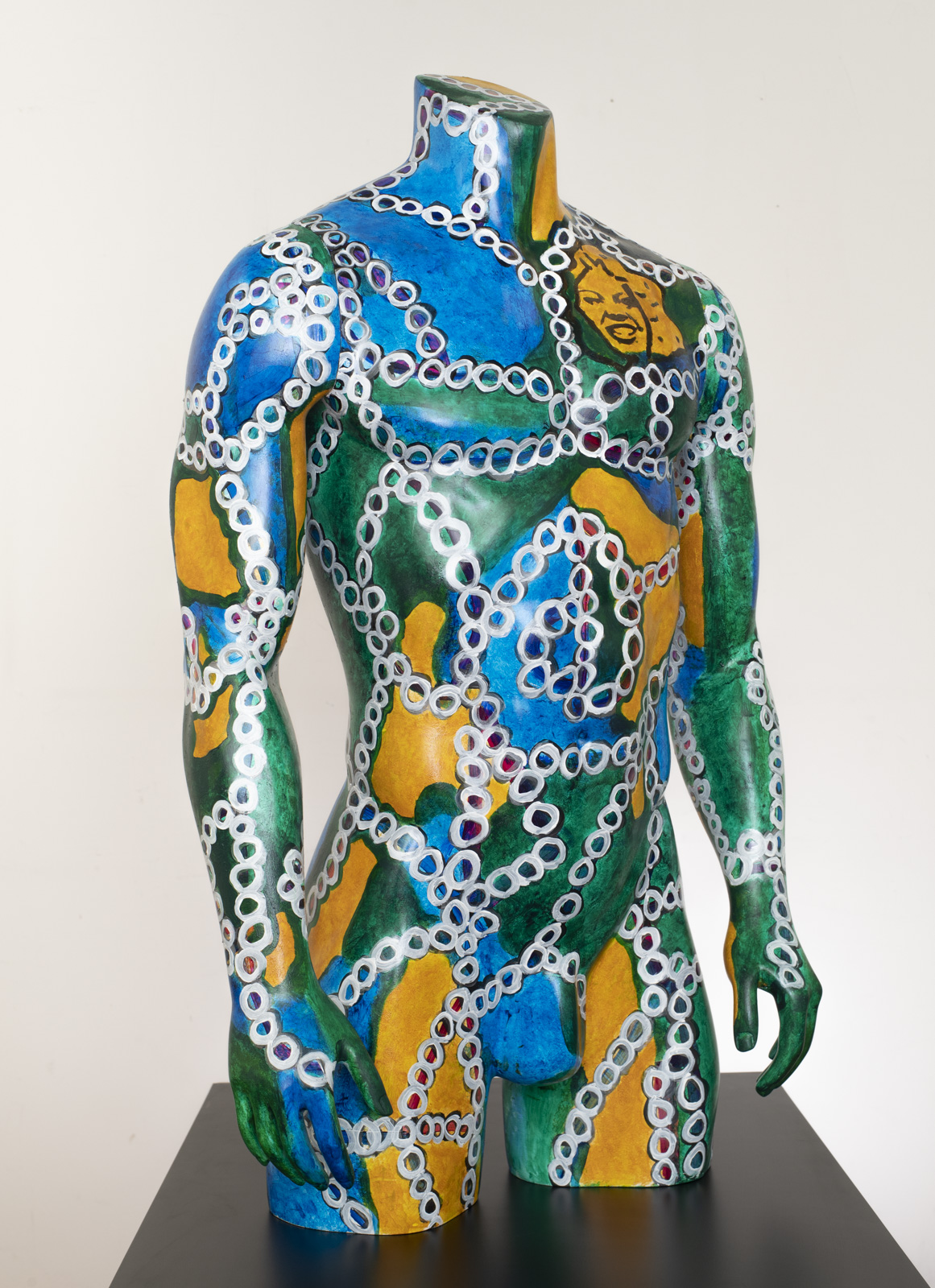 Breaking these Chains
Mixed-Media
38" x 21" x 12"
Signature on the Back
acrylic painting on mannequin. inspired by black lives matter.
Retail Price: $1250
Minimum Bid: $450
Angelo DiPietrantonio is a local San Francisco artist who is part of the board for City Art Gallery cooperative. He has been very creative during the past year. Also, taking care of himself both physically and mentally. He feels like he is more connected to his community and inspired by our strength love and willfulness to survive!