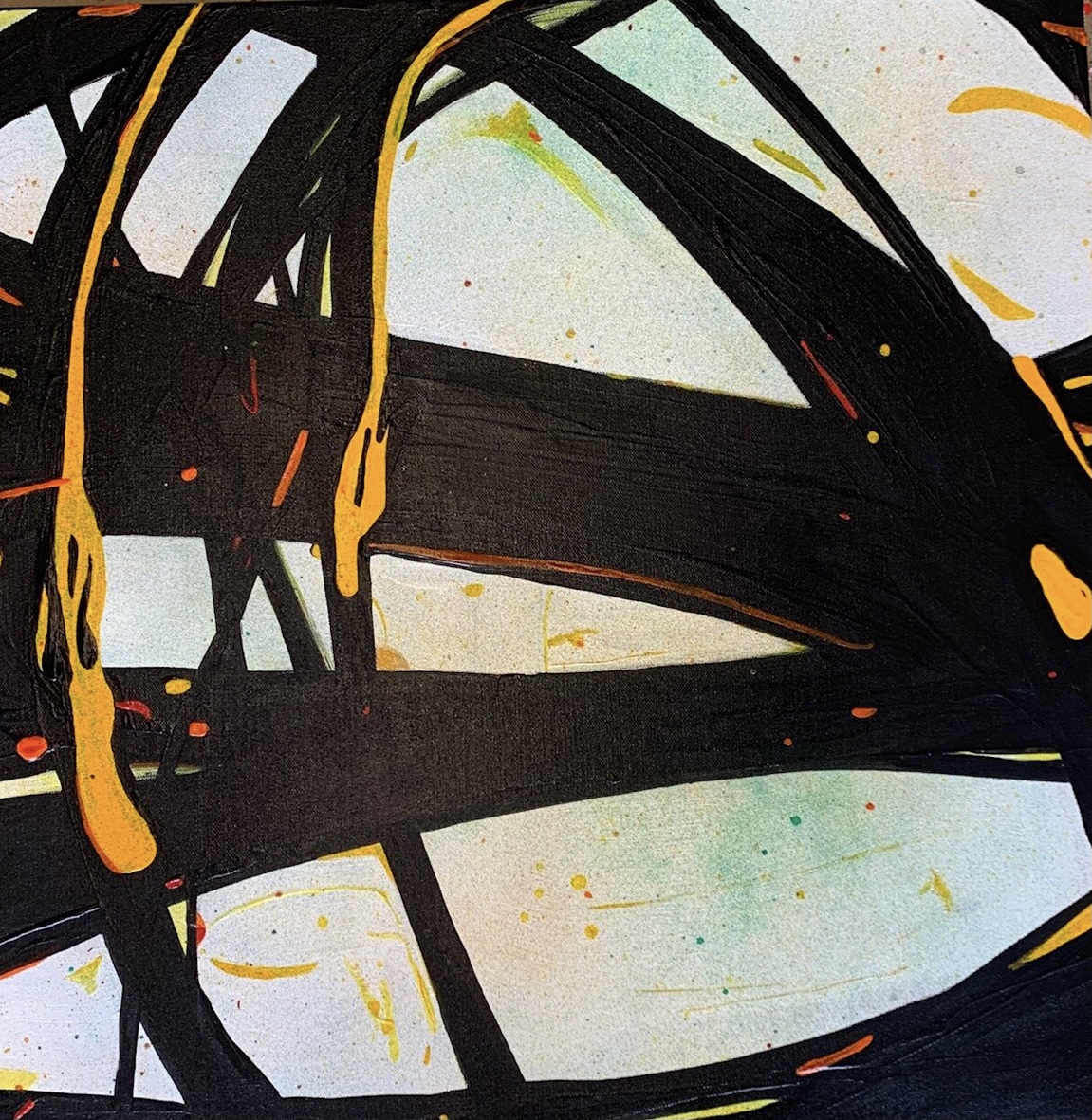 Bridge Over Troubled Waters
Painting
25" x 25"
Framed
Signature on the Back
acrylic, sprays on canvas created in shelter in place while listening to that fabulous song and thinking of the many bridges in the bay area while in so cal, longing for san francisco
Retail Price: $800
Minimum Bid: $275
Valerie Scott is an Abstract Expressionist painter who lives and works in San Francisco. She's inspired by the contemporary masters Jasper Johns, Francis Bacon, Lee Krasner, Richard Diebenkorn, and Willem de Kooning and Elaine de Kooning just to name a few. These artists' works and philosophies have helped shape her into the painter that she is today. Her creative process is ever evolving and reflective of her life thus far. Her abstractions convey emotional highs and lows as well as keen observations on the human experience. She often communicates nuance through color and texture, and she's found that the small wonders of daily life propel her to continually experiment with her process while bringing further works to completion. Raised in Los Angeles but currently residing in San Francisco, she also contemplates the often tension-filled relationship between nature and urbanity. Valerie's studio is in Bayview – a throbbing, urban enclave within the city – and it is here that she continues to develop her body of work.