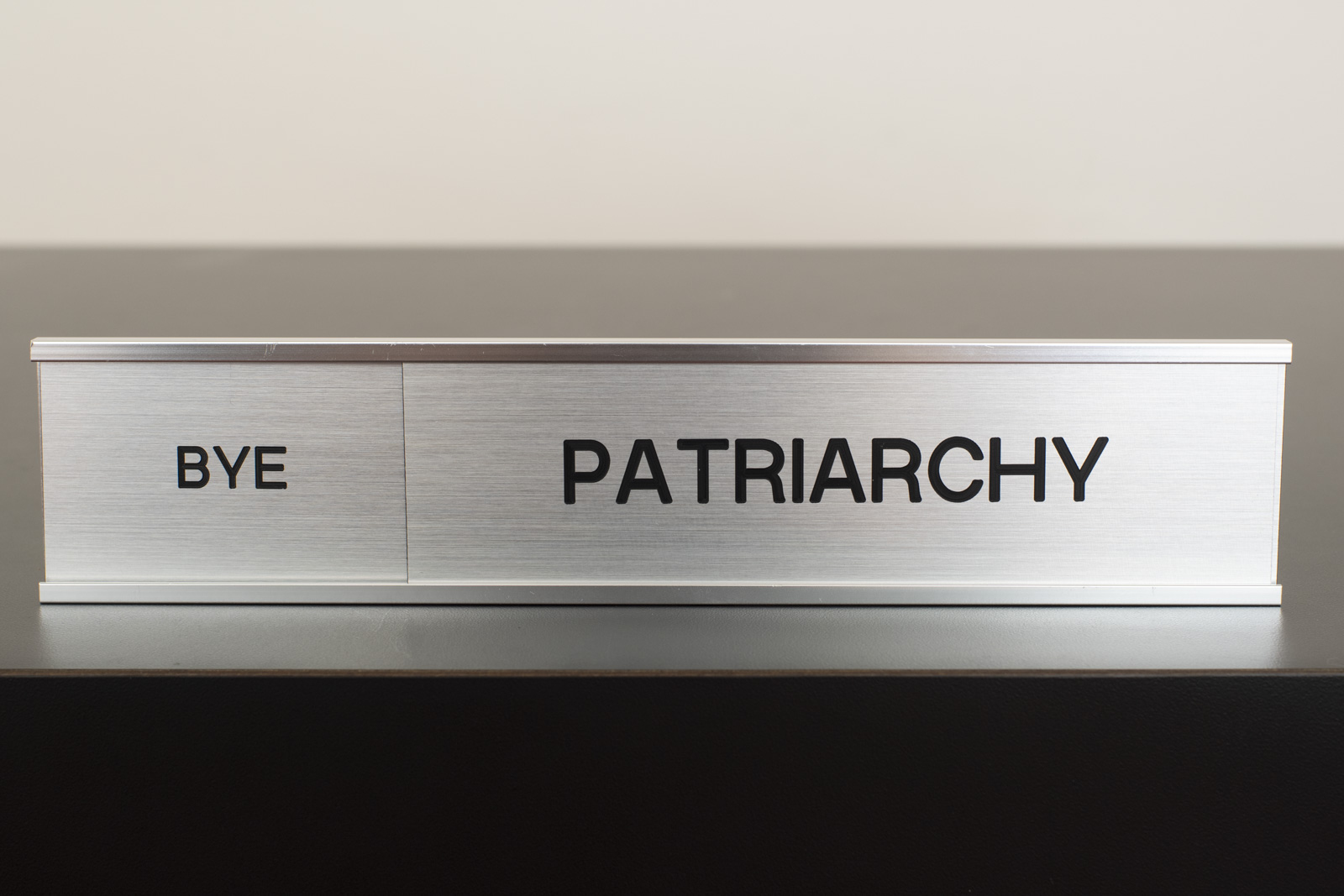 BYE PATRIARCHY BYE
Sculpture
2.25" x 10" x 1"
Signature on the Back
a custom sliding sign, arial font co-developed by designer patricia saunders, plastic and aluminum
Retail Price: $500
Minimum Bid: $175
Jenny Balisle's art practice investigates diverse yet interdependent relationships within natural and manmade environments. Fascinated by alternative realities she combines disparate experiences to create new narratives, perspectives, and theories. Her goal is to identify how patterns and symbols of influence impact social behavior, institutions, history, and truth. Mediums are repurposed by altering function to explore inequality within identity and ideology. As a multidisciplinary artist, her practice incorporates drawings, sculpture, site-specific installations, objects, digital, video, and audio. Inspiration, investigation, research, and writing dictate the final form.