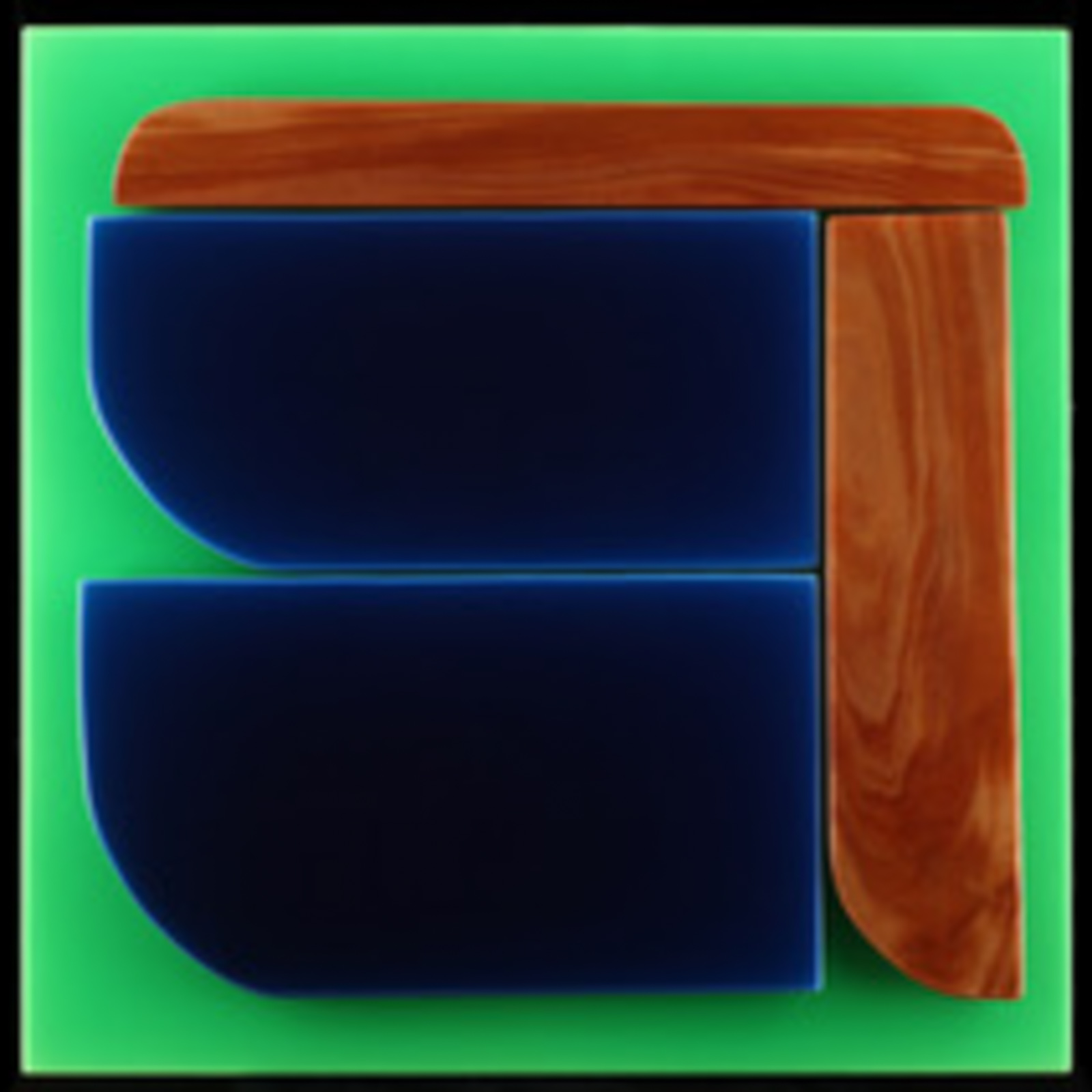 Calypso
Mixed-Media
40" x 40"
Signature on the Back
tinted resin, mahogany and mdf on wood panel
Retail Price: $6200
Minimum Bid: $2175
Lola is a contemporary artist who is best known for her resin abstractions. Recently, she started to explore her love of assemblage, a lifelong habit of collecting found objects and arranging them into compositions. In 2018 she traveled to Bali and discovered a passion for exotic woods. A loose idea was triggered which eventually led to the series Against the Grain. This body of work explores the organic and the artificial. Together they create an interesting juxtaposition. The colorful resin under layer fused with the bold wood grains elicits a grace and strength in character. There is an emotional vastness to the work. Although the materials contradict, the viewer is left with an unexpected feeling of harmony and balance.