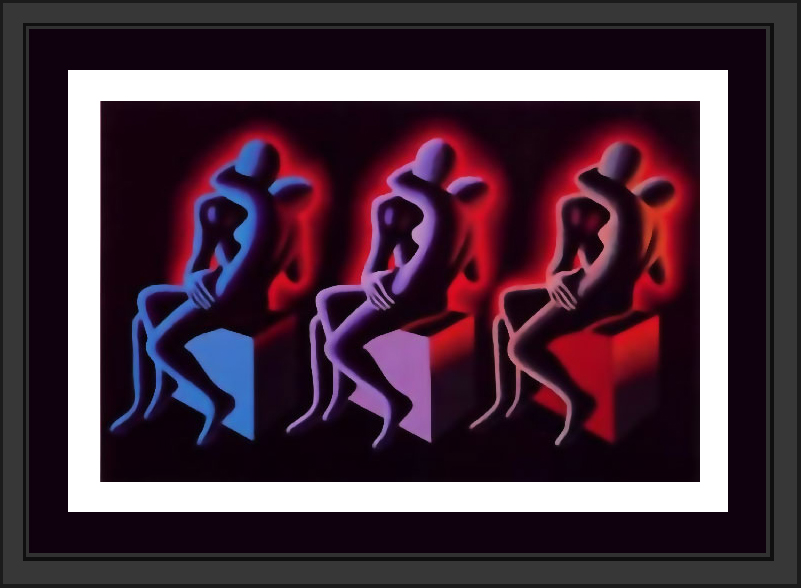 Claude's Exercise in Color Theory
Print
38" x 51"
Framed
Signature on the Front
framed serigraph on paper. hand signed and numbered by the artist.
Retail Price: $2400
Minimum Bid: $850
Mark Kostabi emerged from New York's legendary 1980s East Village art scene. A contemporary of Andy Warhol and Jean-Michel Basquiat, Kostabi invented a wholly unique art style that has resonated with audiences around the globe. His universal, faceless figures inhabit surreal worlds of colors and contrasts. Worlds where his subjects interact with themes of love, isolation, technology, and modern anxieties. His work consciously reflects the times we live in. During the 80s, he was painting faceless figures with Walkman radios and boom boxes and backpack computers because that was the new thing back then. But that's all gone and now the Kostabi figures have iPhones.