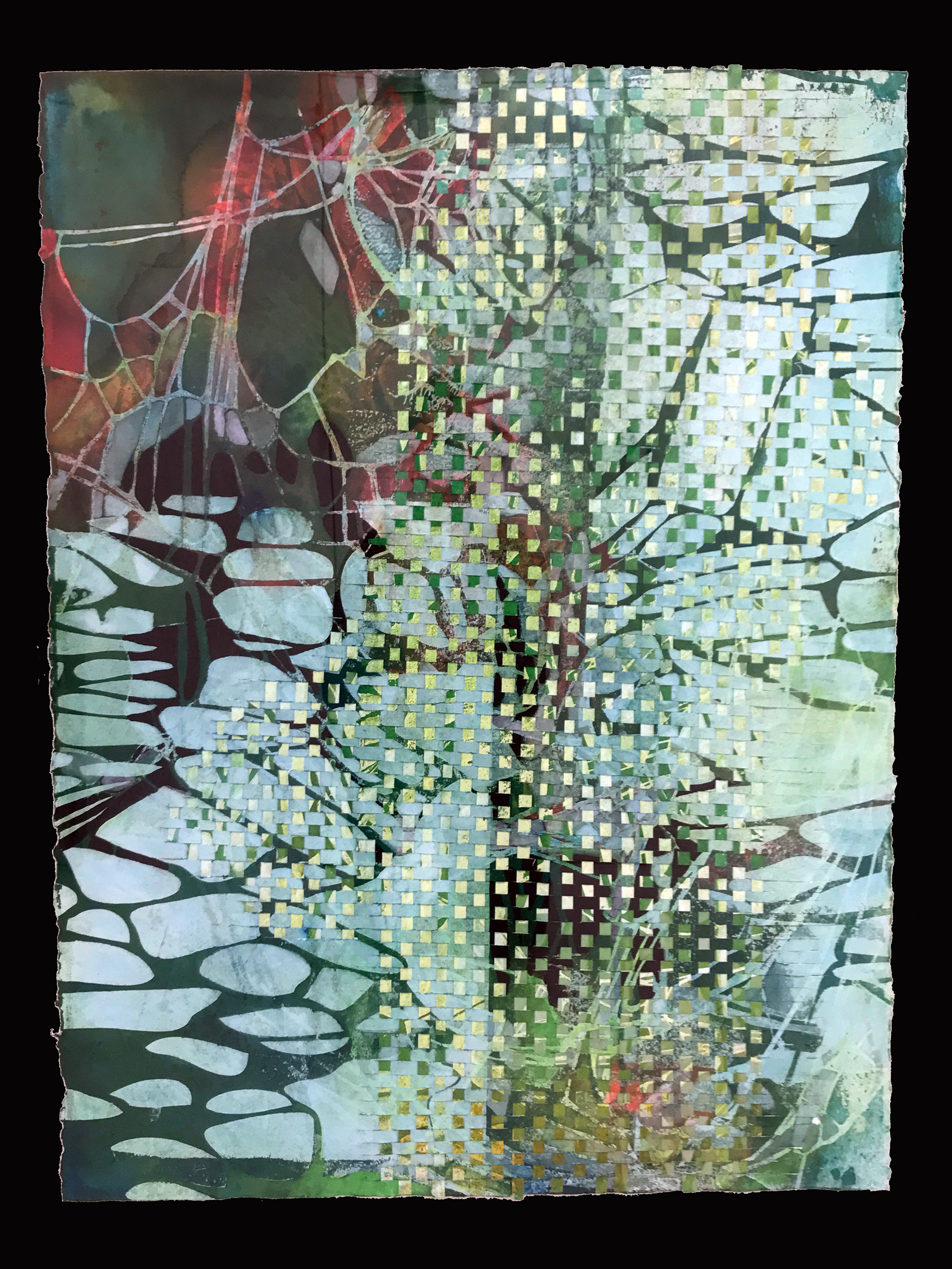 Conflict Resolution 2
Donated by Cynthia Farner
Mixed-Media
28" x 22"
Framed
Signature on the Front
woven paper drawings, printed, embossed, dyed, and hand painted independently, before being woven together.
Retail Price: $1600
Minimum Bid: $550
Renee DeCarlo
It could be Renée DeCarlo's instinctive nature to seek out the boundaries of strength and fragility, or her appreciation for details of her surroundings, or a fascination with cause/effect, chaos/order, that drives her to create. Renée's art is a practice of experimentation and invention when it comes to capturing what is around her. She becomes the facilitator of marks, while the environment dictates what direction those marks go. Layers and material play an important role in the message behind her work and each of her series. Similar to a functioning body, the matrix of veins, vessels, bone, tissue, it all couldn't function without the other– one layer couldn't form without the one underneath. The physical layers of her work and designs are also odes to the natural side of the materials she chooses to use, allowing her to create a boundless cycle of elements from things like wood, ink, thread and pigment. The experiments she creates explore ideas of tradition and history, structure, surface and color, and the boundaries and relationships between. Her aesthetic is imbued with elements that reflect on the natural world – where a similar struggle for balance and variation exists.