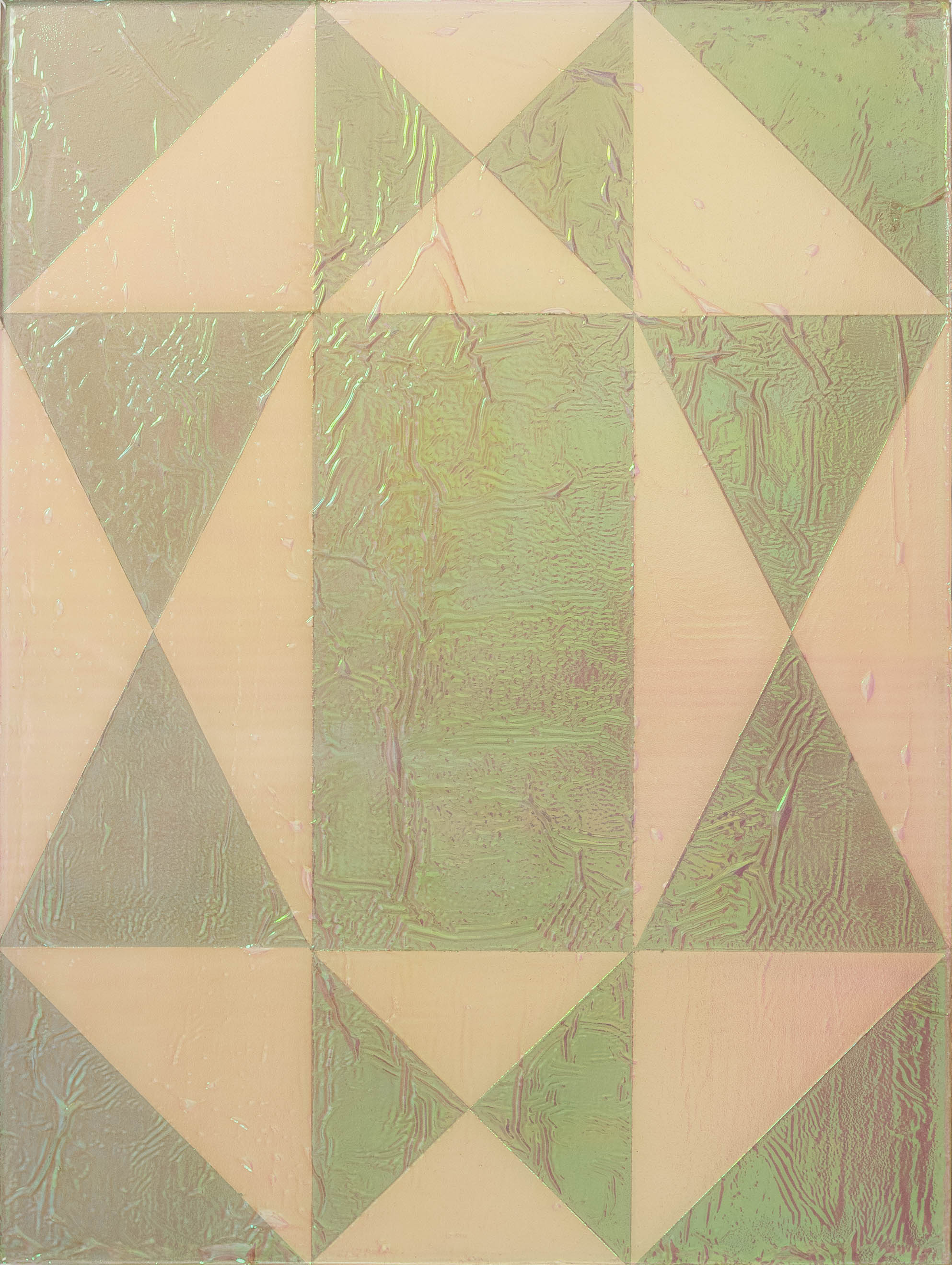 Crackin
Mixed-Media
24" x 18"
Signature on the Back
mixed media and resin on panel
Retail Price: $3000
Minimum Bid: $1050
Following his last collection of gemological abstractions Pero Spadaro became increasingly curious of the multi-faceted magic of turning rough stone to treasured jewel. He noticed triangle-centric patterns regularly used to optimize sparkle and light. He began to explore the triangle increasingly captivated by the forms' ability to transcend cultures and times as language and meaning. Two triangles with points touching to reference time, the zig zag of repeating triangles to signify water, the pursuit of divine as exemplified through the ancient pyramids. In a current climate where difference is scrutinized and partitions encouraged, Piero's painting practice became about communication. In this material pursuit, glitter stayed. In fact, glitter became amplified edge to edge speaking to our innate affinity for the shiny object. At surface, they are polished paintings, not unlike the refined stone, but they are laden with meaning.