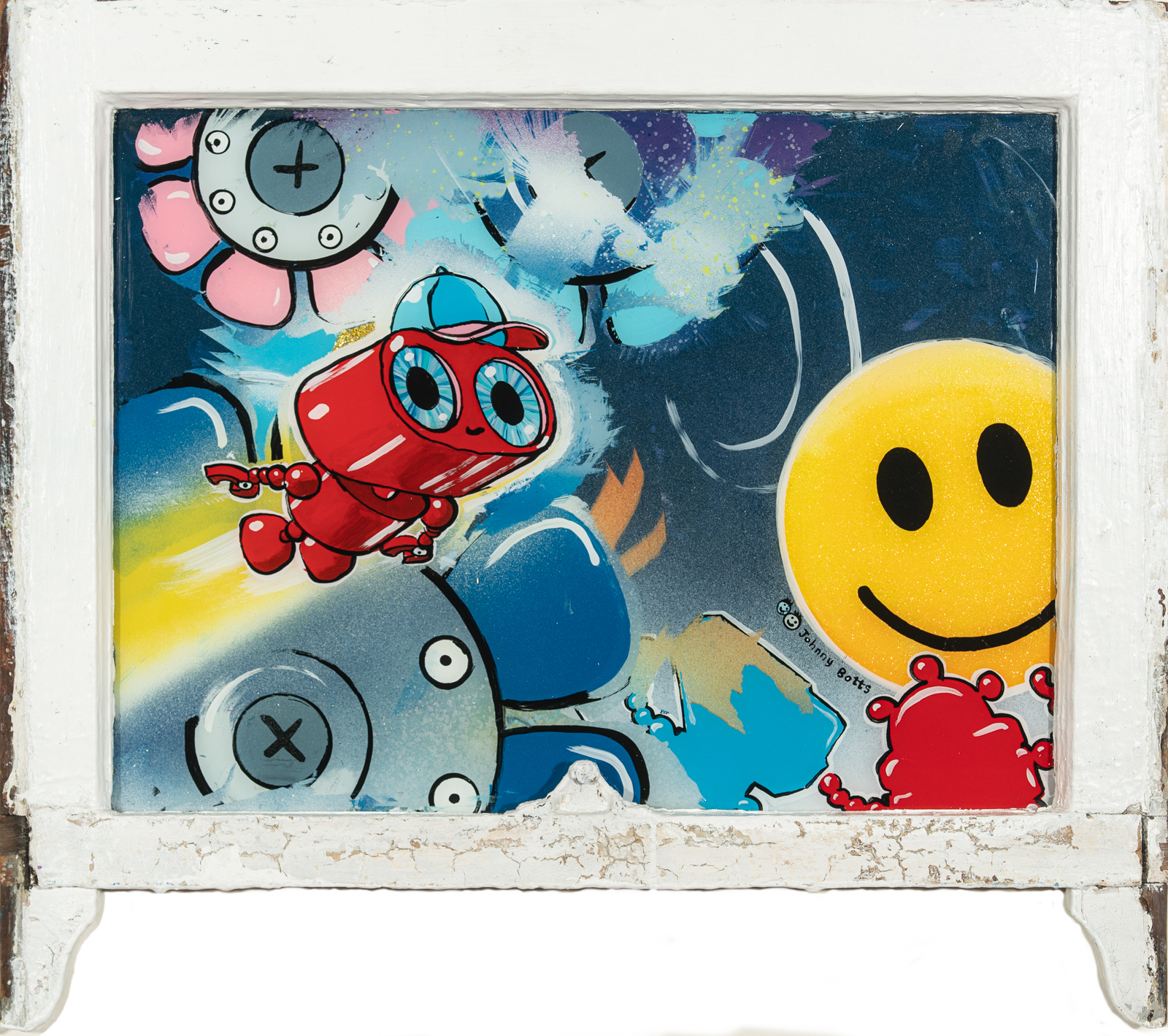 Dare
Painting
21" x 24"
Signature on the Front
acrylic, glitter and spray paint on a reclaimed vintage window
Retail Price: $500
Minimum Bid: $175
Most of Johnny Botts's work is colorful, and he paints cartoon robots in his artwork. He wants to create artwork full of joy and life. It's important to him that his artwork conveys positive messages because what he focuses on has a great ability to affect his mood. During the pandemic, he evolved his art practice to making small pieces that would be easy to mail, and he produced a new artwork each day with a positive word for our future during the first 100 days of the Biden/Harris presidency. Johnny often makes use of recycled materials in his art, and this piece is reverse painted on a vintage window from San Francisco.