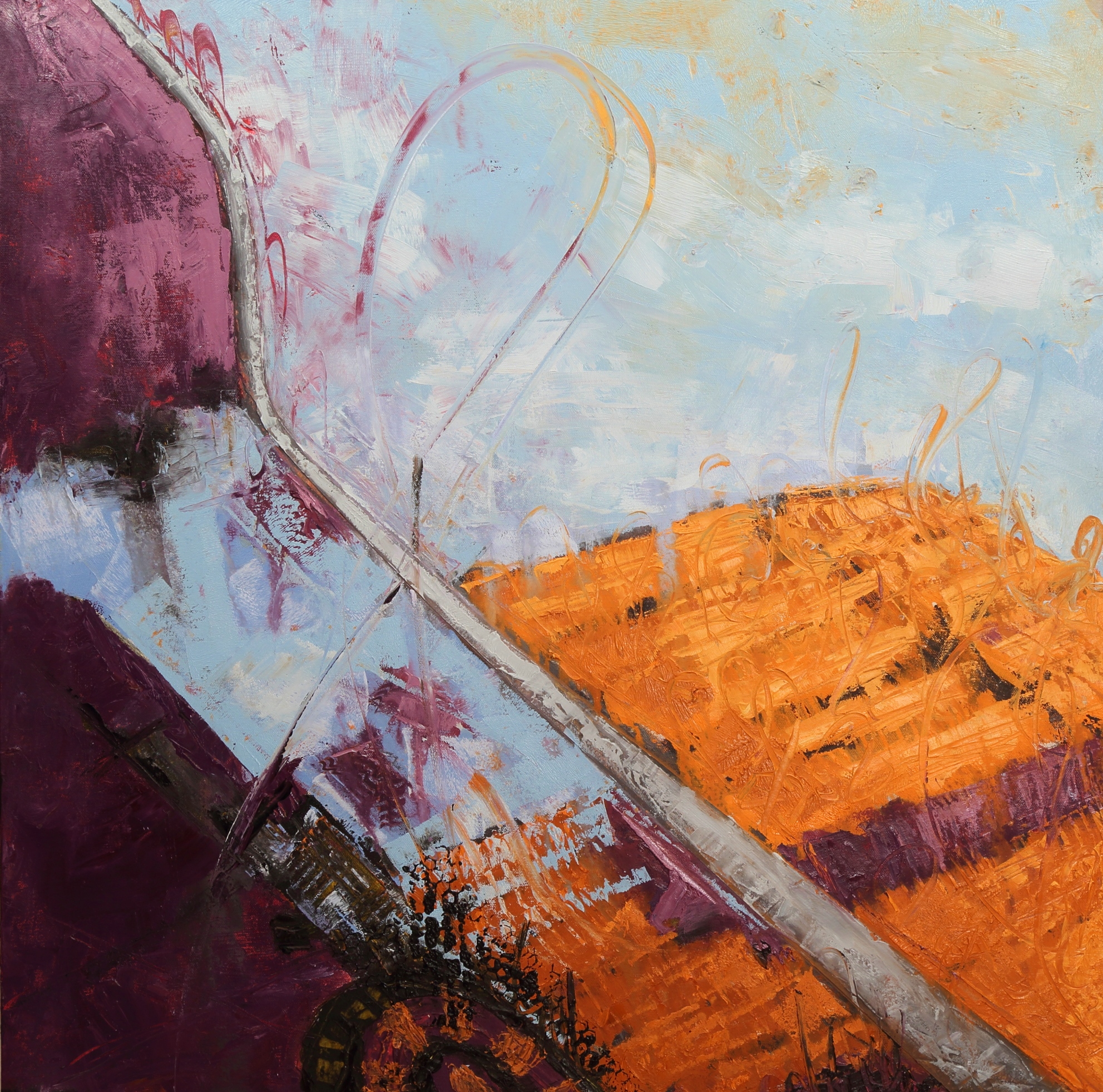 Energizing Tranquility
Painting
30" x 30"
Signature on the Back
oil paints on linen canvas
Retail Price: $3700
Minimum Bid: $500
Meena Kamal's paintings will trigger subconscious mind of the viewers to de-stress and experience blissfulness and witness the truth. Journeys, experiences, moods and cultural mosaics inspires her to create expressionism of diverse landscapes and abodes in California, U.A.E. and India , while travelling around the globe. Paintings are evolved during the process of creation. Juxtaposed with reality and philosophy her paintings reflect enduring journeys and experiences and incorporate geometric and organic shapes with tactile texture and color palette guided by intuition of the moment oil on linen and mixed media on wooden panels. Meena's intuitions and spontaneity determine the level of abstraction in each painting.