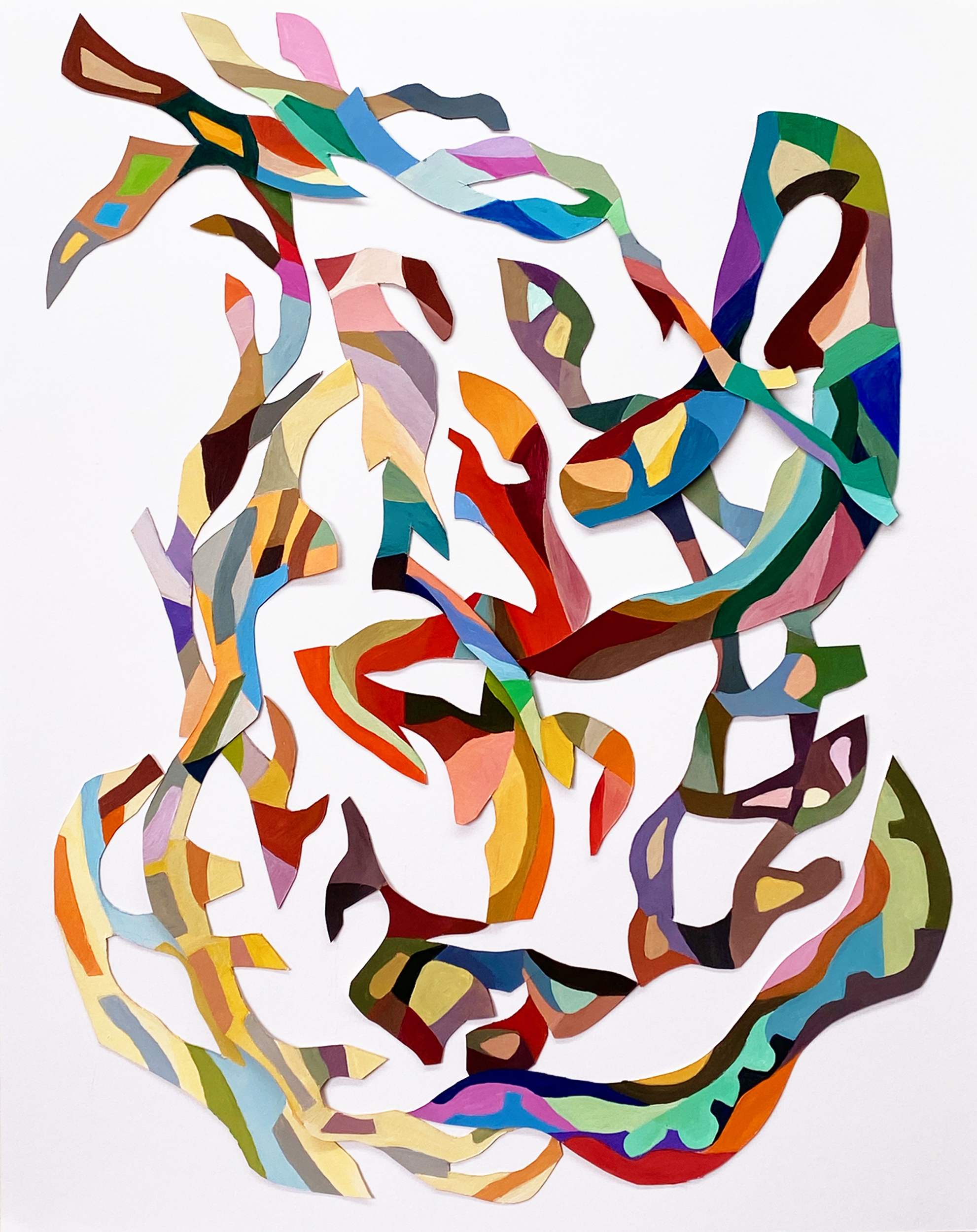 Eos II
Painting
26" x 21"
Framed
Signature on the Back
assemblage of cut paper that has been painted with acrylic and mounted on acid free bristol board. framed in white wood with plexi glazing.
Retail Price: $1200
Minimum Bid: $425
Holly Wong creates assemblages and works on paper that summon protection and celebrate positive energy. Using materials such as paint and cut paper, she strives to reconnect in herself what has been fragmented. Working often within the context of memory and impermanence, she gathers images and patterns. She often names her pieces after Goddesses because her work once completed becomes a form of drawing down eternal energy and life force. She is calling upon those forces of protection through the practice of making artwork. Art is her form of magical practice which reveals the sacred in herself. The pandemic has forced Holly to draw inwards and to reconnect with the spiritual in her work.