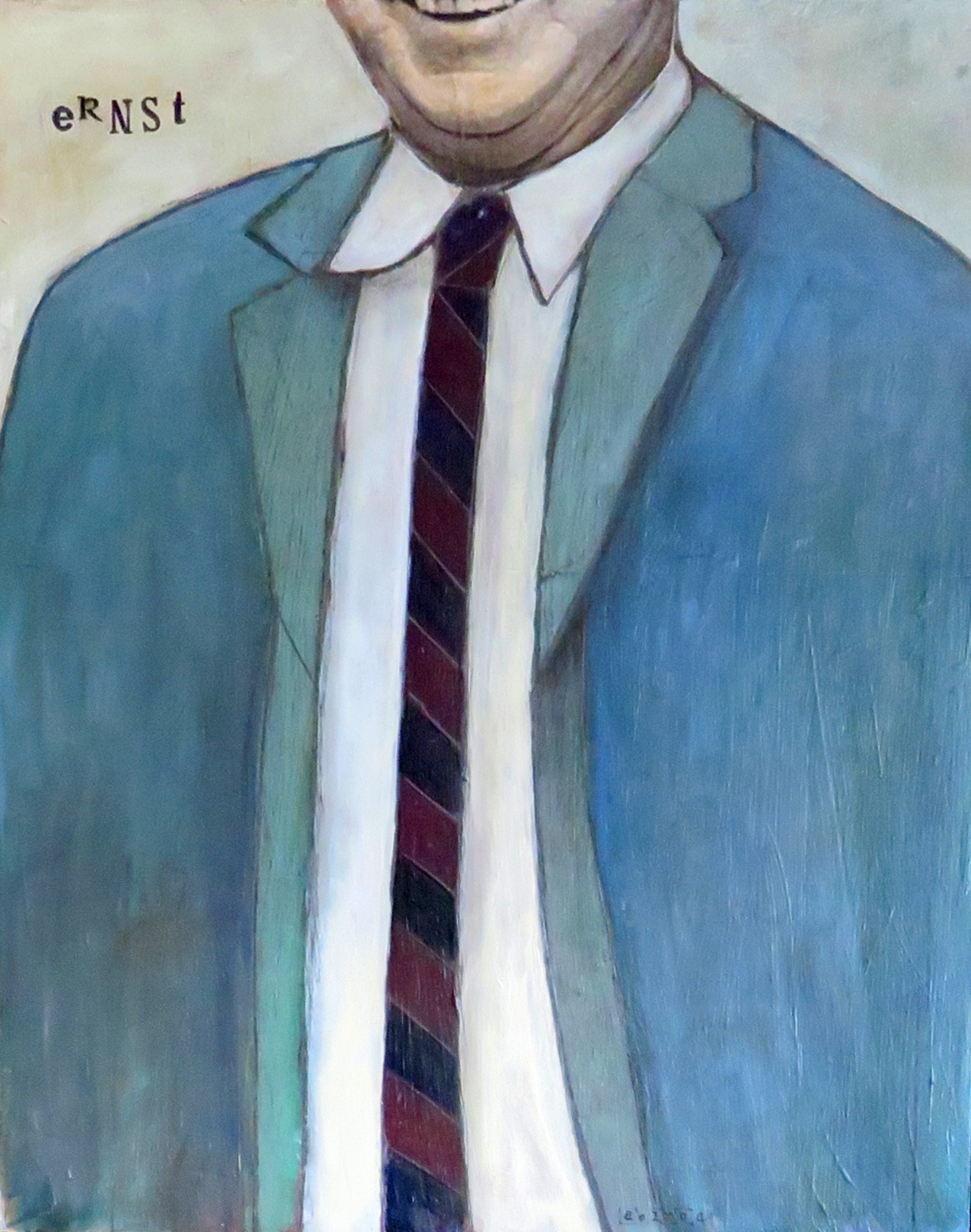 Ernst
Mixed-Media
20" x 16"
Signature on the Back
collage, paint and ink on panel
Retail Price: $650
Minimum Bid: $225
In 2016, Diana Elrod made a series of paintings of Dada male artists, showing just their torsos. Although all of the rest found new homes, this one languished in her studio. During the pandemic, she re-invisioned this piece and made Max Ernst come alive. Diana has been creating mixed media art for about 15 years and her work has been shown in galleries since 2010. Diana is becoming recognized for creating resonant images that evoke the particular pang of shared human experience: adolescent alienation, connection with animals, and themes such as religion, feminism, and family. Her art is witty, provocative, and sometimes tragic.