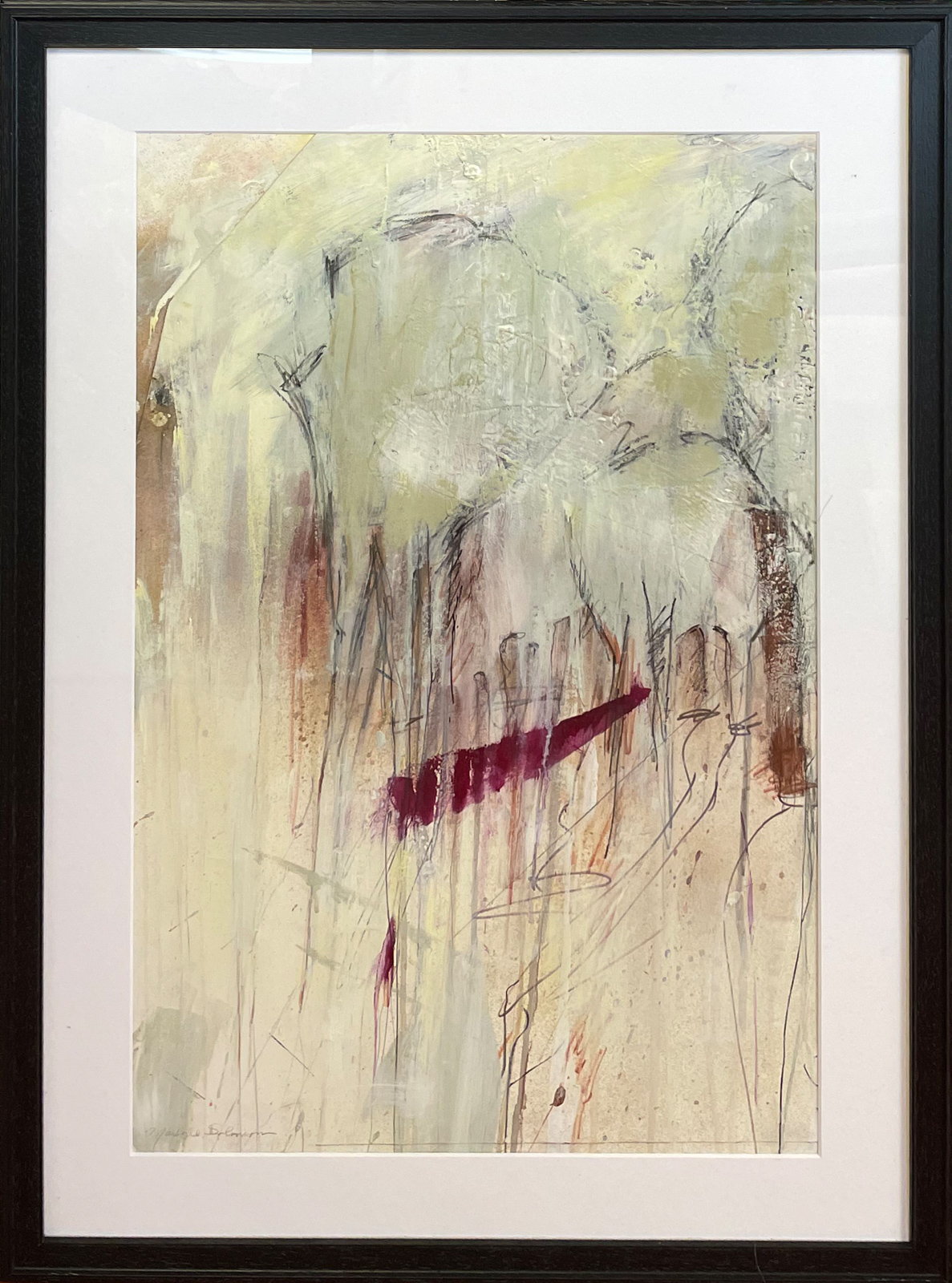 Floating Through Time
Painting
32" x 22"
Framed
Signature on the Front
oil on paper, framed
Retail Price: $900
Minimum Bid: $325
As Maxine Solomon works, multiple layers of paint create texture and movement on the canvas. It is this dialog between color and texture that determines the direction in which her general idea or emotion will move. She finds her own creative process reflected in Richard Diebenkorn's words: "I can never accomplish what I want. Only what I would have wanted had I thought of it in the first place." This painting is done on paper, a substrate I rarely work with. My paintings often include active brush strokes and quiet glazes that, combined, depict landscapes surrounded by abstract imagery. This reflects the way I see the world, whether I'm hiking through a redwood forest in California, walking down a crowded street in San Francisco or Ouagadougou, floating down a river in Belize, or watching the sand dunes shift in Oman.