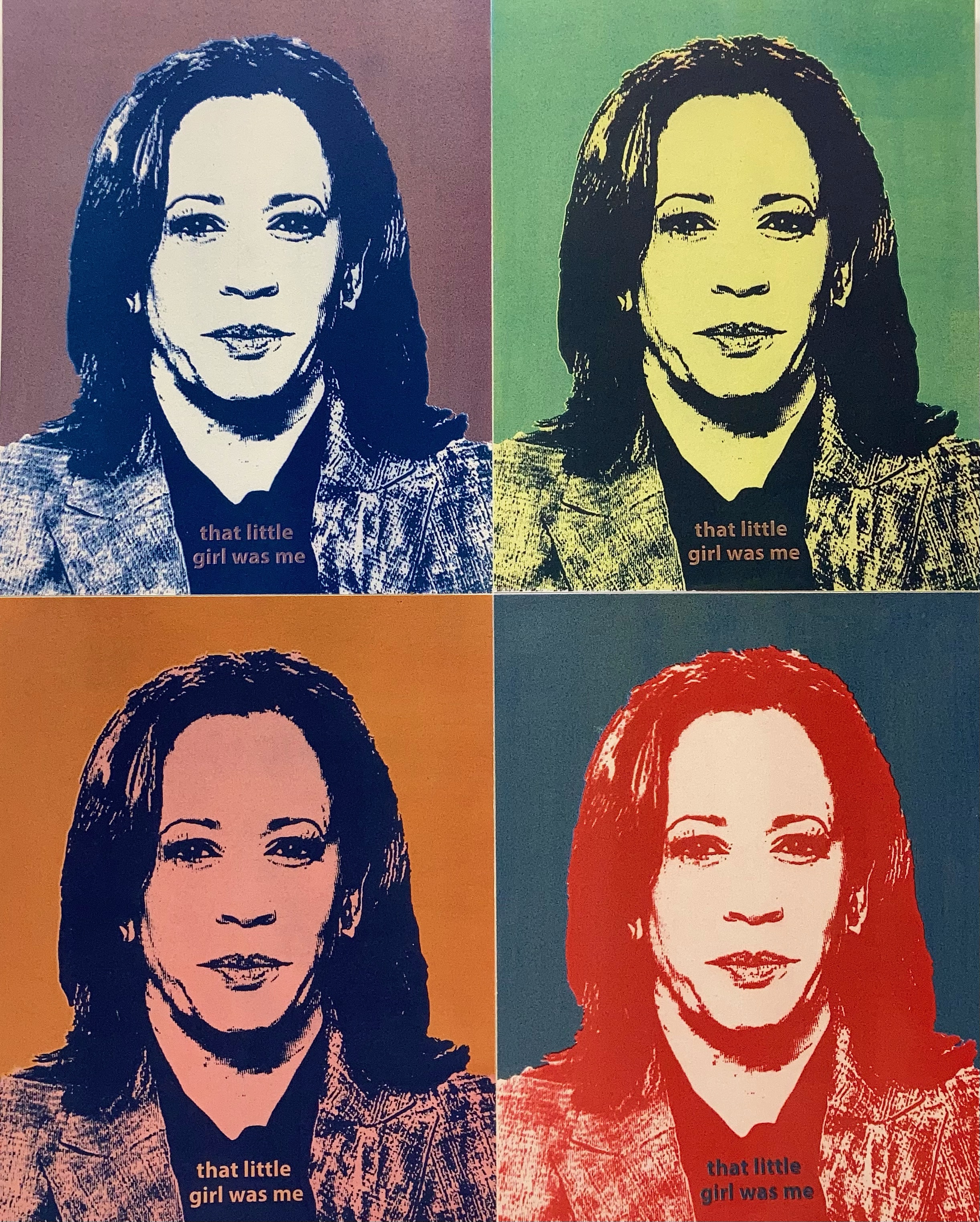 The Future Is Female, Kamala Harris
Photography
24" x 20"
Framed
Signature on the Front
4 separate handmade prints mounted as a grid using the photographic alternative processes of cyanotype and gum bichromate.
Retail Price: $775
Minimum Bid: $270
This is a one-of-a-kind piece as part of Jeanne Hauser's ongoing series The Future Is Female. The women in this series continue to inspire her and give her hope during these trying and challenging times. She creates her negatives digitally and prints each piece using a combination of cyanotype and gum bichromate printing processes.