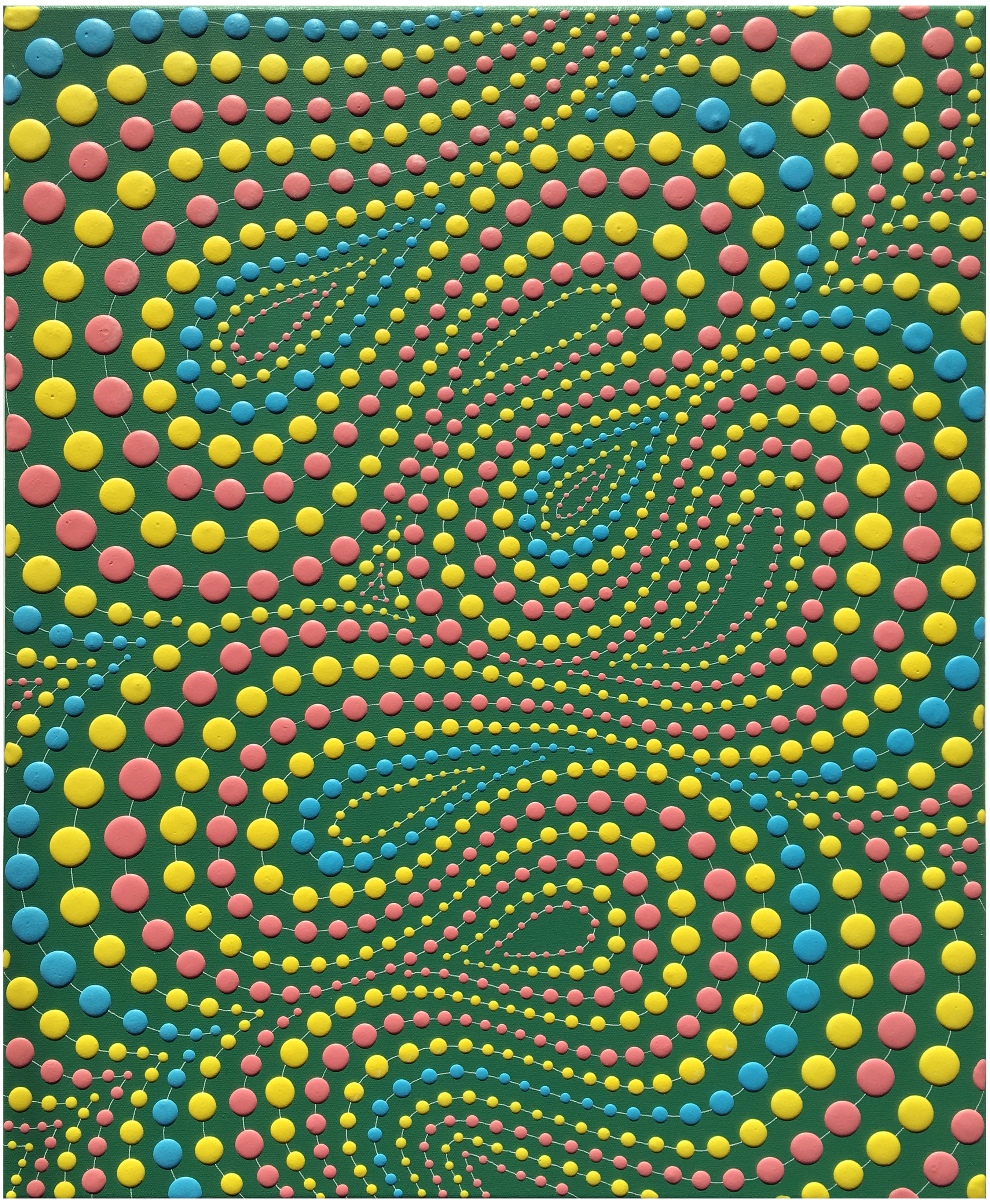 Garden Party
Painting
21.5" x 25.5"
Framed
Signature on the Back
gesso dots and acrylic on canvas
Retail Price: $600
Minimum Bid: $225
Scott Idleman arranges the simple components of his dense, abstract works utilizing gesso dots into detailed compositions that undulate, radiate, and recede in seemingly infinite space. His repetition of forms suggests the inherent yet sometimes incomprehensible logic of both the cosmic and the cellular, while relief and shadows preserve the elements of wonder and surprise. During the pandemic, Idleman maintained a disciplined daily art practice to combat the stresses of isolation and fear of becoming ill. Posting regularly on Instagram helped create a lively and supportive dialogue with other artists, galleries, and collectors. Idleman maintains his studio practice in the vibrant Mission district of San Francisco and regularly participates in Open Studios.