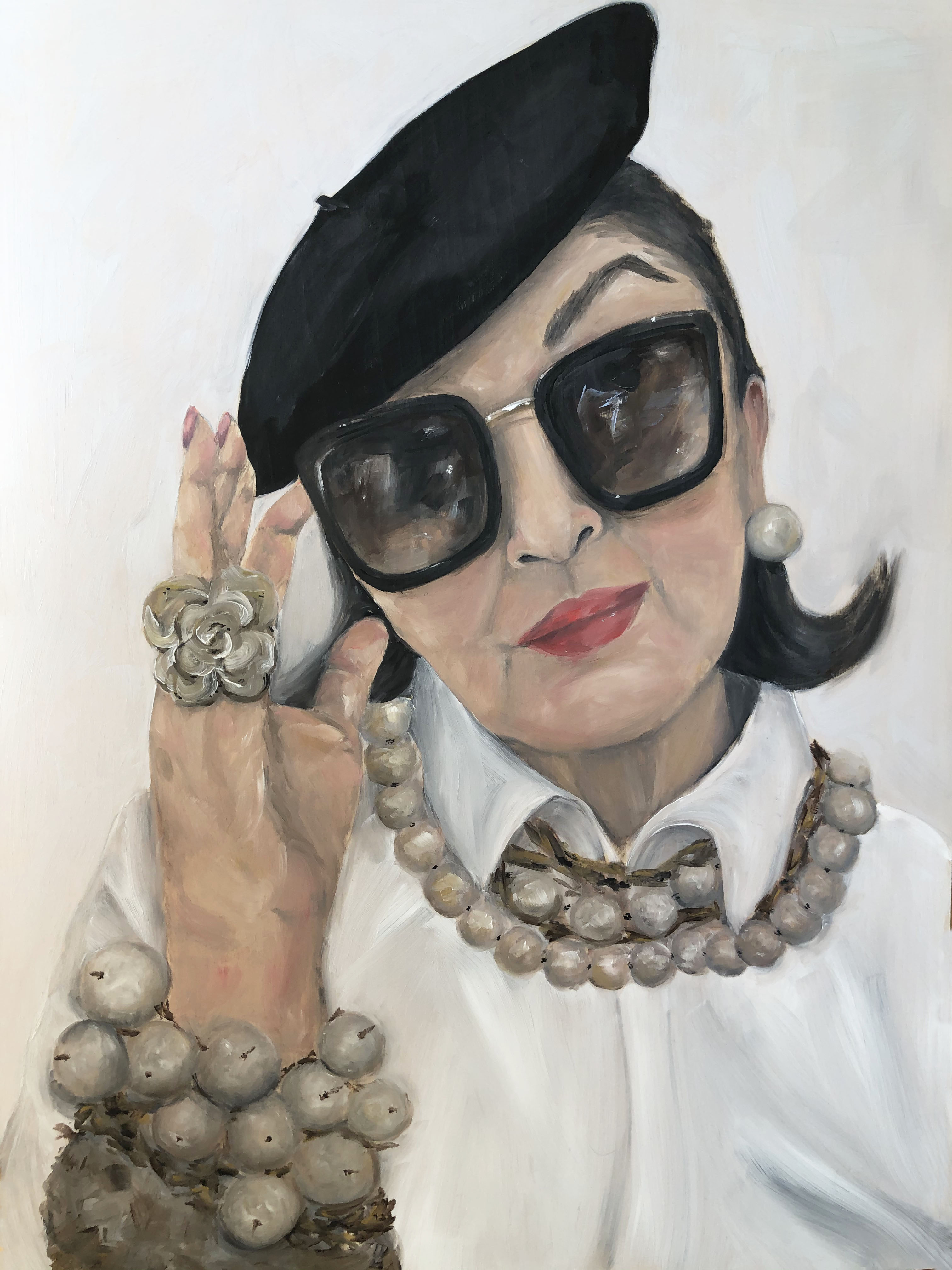 Giovanna
Painting
24" x 18"
Signature on the Front
oil paint on wood panel
Retail Price: $750
Minimum Bid: $275
Laura Paladini is a San Francisco Bay Area artist whose paintings explore issues of gender, sexuality and identity along with other contemporary subject matter. Her creative process begins with references from significant incidents personally experienced or from current affairs. Inspired by people who, when presented with challenges and obstacles, shine and live their authentic life. She believes she speaks to and celebrates individuals who are not afraid to excel against the odds.